Safeguard Europe – the UK's leading specialist in damp-proofing and waterproofing technology – has product a superb guide on the problem of larval infestation of timber, how to accurately identify the cause and how to treat it. There are several species of 'woodworm' native to the UK; and it is important that anyone involved in building maintenance or refurbishment can recognise them as certain species can cause more damage than others.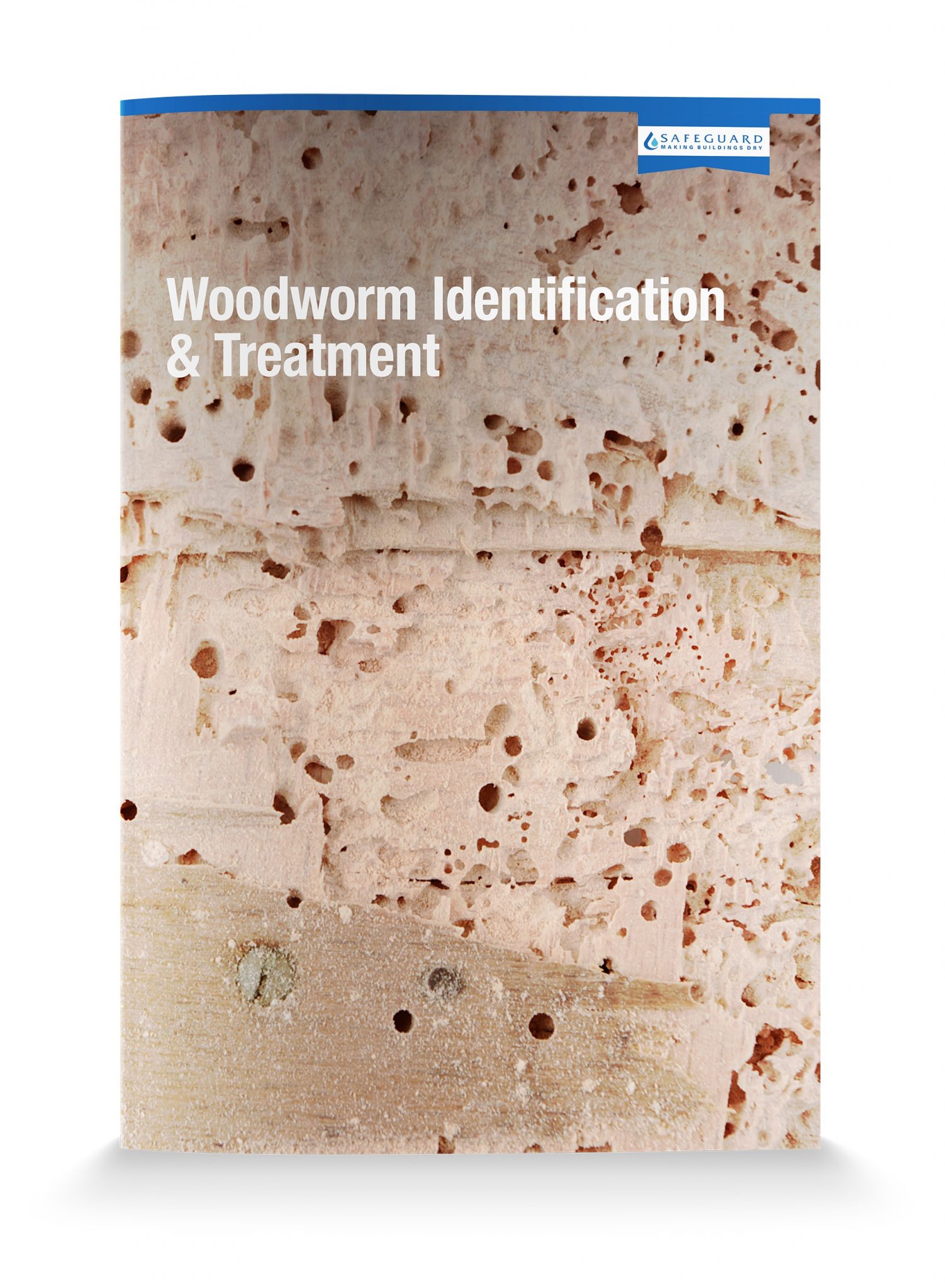 Safeguard's Woodworm Identification and Treatment volume is packed with detailed colour photography on the likely species to be encounter in Britain – and through all their life stages, from larvae to adult. In addition to allowing the reader to identify woodworm, the guide covers how to check whether a woodworm infestation is still active or has died out, and how to treat minor infestations of common species effectively, and for the long term.
Light infestations of some species can simply be treated by application of a high strength curative woodworm treatment – such as Soluguard Woodworm Treatment – others will require more extensive or complicated treatment by a professional company: preferably a member of the Property Care Association.
One common misconception the guide addresses is that 'woodworms' are worms – a destructive relative of the beneficial kind found in soil. In fact, woodworm are the wood-eating larvae – maggots – of certain beetles.
As above, the most usual method of treatment is application of a curative woodworm treatment fluid to all surfaces of the affected timber. This kills adult beetles as they emerge from exit holes, preventing them from reproducing; yet it doesn't kill larvae deeper than 2mm below the timber surface. For this reason, surface treatments of this type are only suitable for relatively light infestations.
Furthermore, when purchasing woodworm treatment fluid, it is important to differentiate between products tested under European Standards for either 'curative' or 'preventative' use. 'Preventative' use products are lower strength, meaning that while they can prevent new attacks on timber, they will not kill of an existing infestation.
For areas of heavier infestation, or those involving some of the more aggressive species of woodworm, affected timbers may need to be cut out and replaced. Treatment using injected pastes or gels, like ProBor 20, might also be employed as these can kill the larvae deep inside the timber – but these are licensed by the HSE as only for professional use.
To obtain a free copy of Safeguard's Woodworm Identification and Treatment, either visit www.safeguardeurope.com or email [email protected].