Lath and plaster were first used to finish interior ceilings and walls from the 18th century to the mid-1900s before modern gypsum plasterboarding and plastering took over.
The lath is the timber that is tacked by hand on to wooden joists. The laths are commonly made from either chestnut or Oak and are about 2.5 cm wide by about 1.22 meters long and 6mm thick. The laths are tacked with a 9mm gap between each lath. These laths are then butt jointed on the joists, but you should avoid continuous joints. Butt joints should be no longer than 900mm as this will reduce the chances of cracking.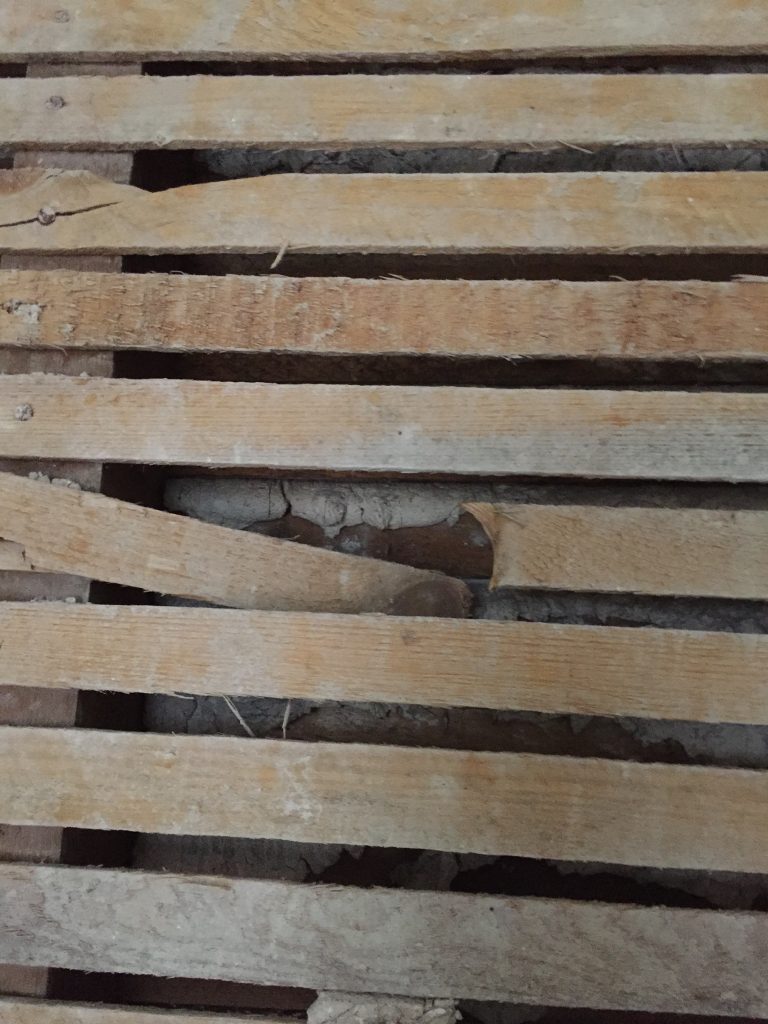 The spacing between the laths is crucial. These gaps allow for the plaster to be squeezed and pushed through the gaps and curls behind the laths. These curls are known as keys, and as these dry, these curls create a great mechanical key which secures the plaster to the wall or ceiling.
The first coat of lime plaster has coarse animal hair in it like horse or goat hair to reinforce the plasterwork. This animal hair works well to help prevent the plaster keys from breaking away from the wooden laths.
When you apply the first lime plaster coat, you need to ensure you push the lime plaster through the laths and then you must leave this coat for at least five days to cure before you apply the following two coats of lime plaster. If the first coat is not thoroughly dried, then you run the risk of the keys breaking and weakening the wall or ceiling.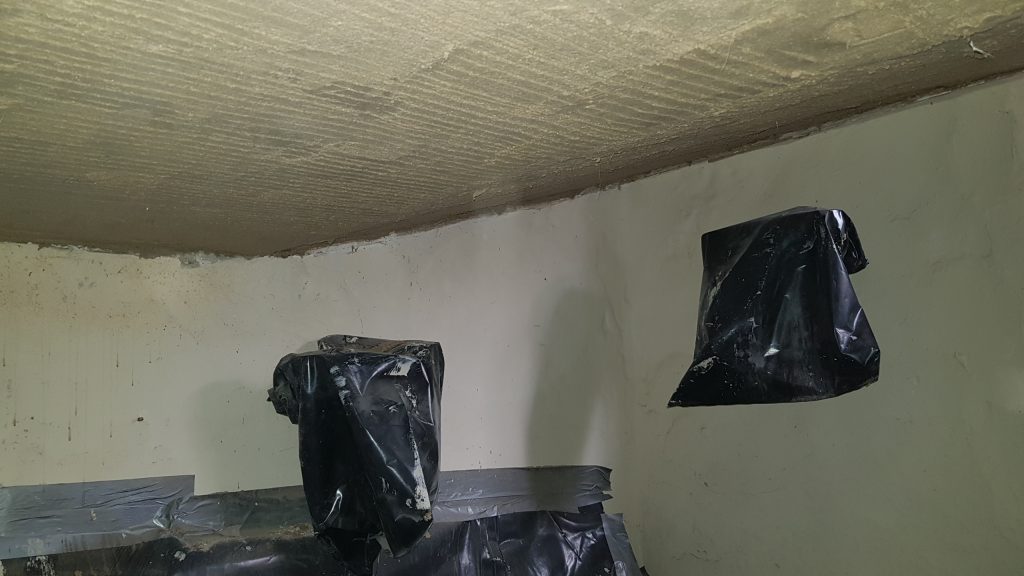 Why did we use Lath and Plaster?
Lath and plaster the most important reasons for being used was its ability to slow the spread of fire and absorb the noise through the property, but it also works well to stabilise the humidity of the building.
Lime plaster is well known for its ability to breath and using lime plaster on laths allows for moisture in the air to be absorbed and released and when lime plaster sets it is exceptionally durable and ensures it lasts a long time.
Traditional lath and plaster has fantastic soundproofing qualities because the lime plaster is a lot denser than modern gypsum plasterboard and plaster.
An advantage of using lath and plaster is for plastering of unusual shapes like round walls or ceilings where using rigid drywall would make it difficult as it is not flexible enough for a tight curve, unlike the wooden laths.
In a lot of historic buildings, the ceilings which are lath and plaster play a massive role in the prevention of fire spreading. Lath and plaster in its nature have a lot better fire performance because it does not have the gaps which allow a fire to spread.
Why did they stop using lath and plaster?
Lath and plaster is a skilled craft and very time consuming, and with the introduction of plasterboard, the use of lath and plaster became less popular by the 1930s. Time is money, and the cost of plasterboard was the fraction of the cost of labour and materials for traditional lath and plaster.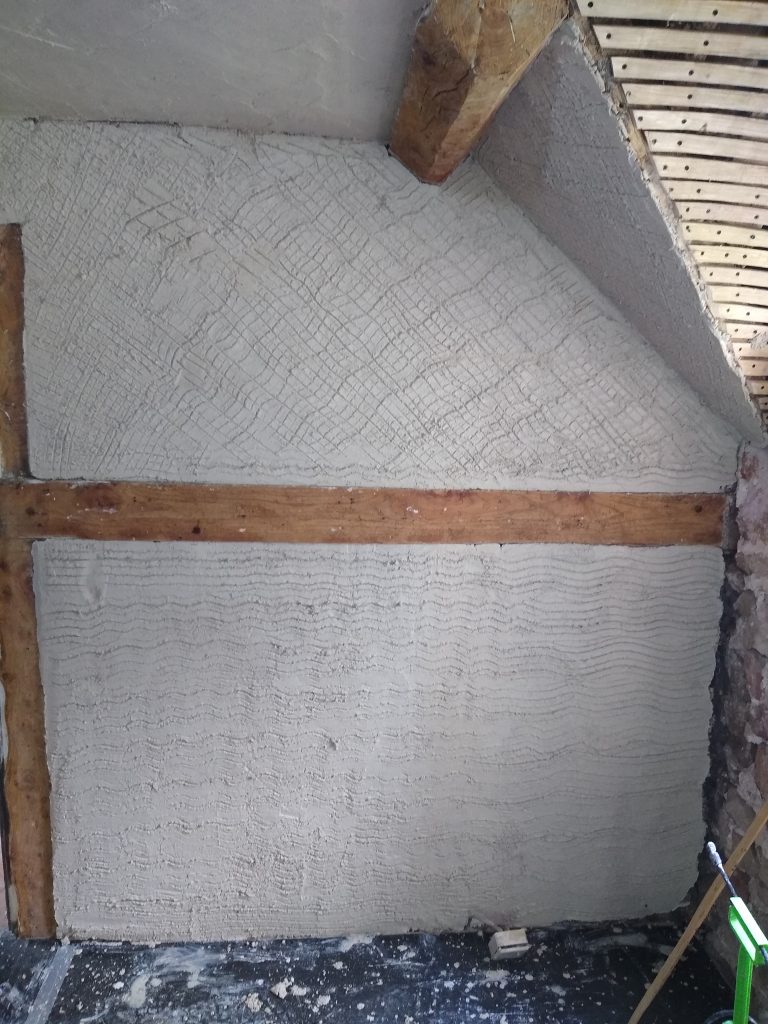 Plasterboard was faster and a lot cheaper to install, and even back in the 1930s and 1940s cost was a massive part to consider when building, so it was to be expected.
The lath and plaster technique and skill has slowly died a death in the UK it is not entirely lost, and even as I write this, there are plasterers on The Plasterers Forum who are still using it.
Luckily for the UK plasterers, there is a massive amount of buildings with lath and plaster, and there are a lot of plasterers who specialise in heritage plastering and conservation work. Lath and plaster is still very much alive in these buildings, and some plasterers love using lath and plaster.
Should I replace my lath and plaster ceilings and walls with plasterboard?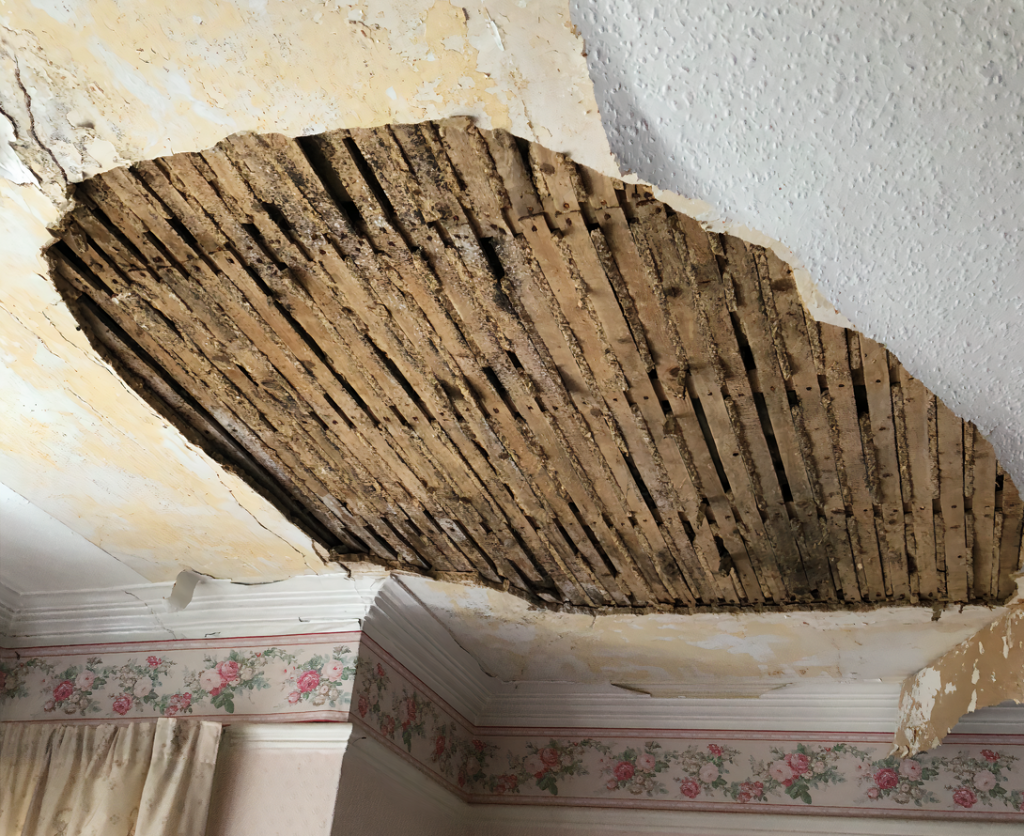 Before you consider ripping out your lath and plaster walls and ceilings, you need to think about it a lot.
You need to think whether your building is a listed building and if it is you may need to contact your local planning authority to make sure you are allowed to remove the lath and plaster. If you don't get permission first the penalties can be , massive and you could even go to prison, so it is well worth spending the time to double-check what you are allowed to do.
For me, I like to get back to the bare bones of a building when doing any repairs or maintenance and so I would usually guide the client to have the old lath and plaster ceiling removed and if that were not an option then we would as last resort plasterboard over it.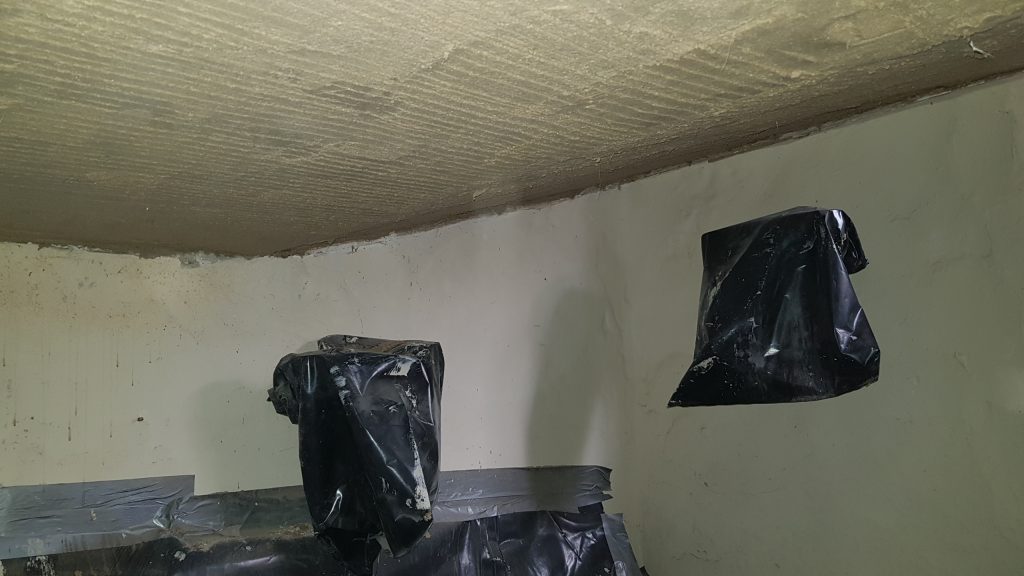 My preference to remove the old lath and plaster ceilings was because you knew exactly what you were going over and also by the time you add the weight of plasterboard and then plaster over the top of lath and plaster it is a lot of weight for ceiling joists.
Removing the old lath and plaster ceiling was a messy job and time consuming but at the end of the day, it depends on what the customer wants. The biggest issue with removing lath and plaster ceilings was the amount of mess and dust it creates, and in some properties, this is not an option.
One thing I learnt very early on was that you should always wear a mask and an over-suit because it is grim. Best case scenario is to get the labourer to do it while you go and do something else. Mind you finding a good labourer these days is almost impossible.
The other thing to consider when removing lath and plaster is that it is one of the most filthy dusty jobs on the planet. Lots of plasterers hate removing lath and plaster, and so they tend to charge a premium for doing it.
It would be best if you looked very carefully about what you think you will gain by removing it and whether it is necessary to remove it. Repairing lath and plaster is not a problem and can be done relatively easily, so don't worry too much about that.
Thank you for reading, and if you have any comments, then please leave them below.