A WESTON College student who trained in plastering after being made redundant has launched his own business and discovered a 16TH Century creative outlet.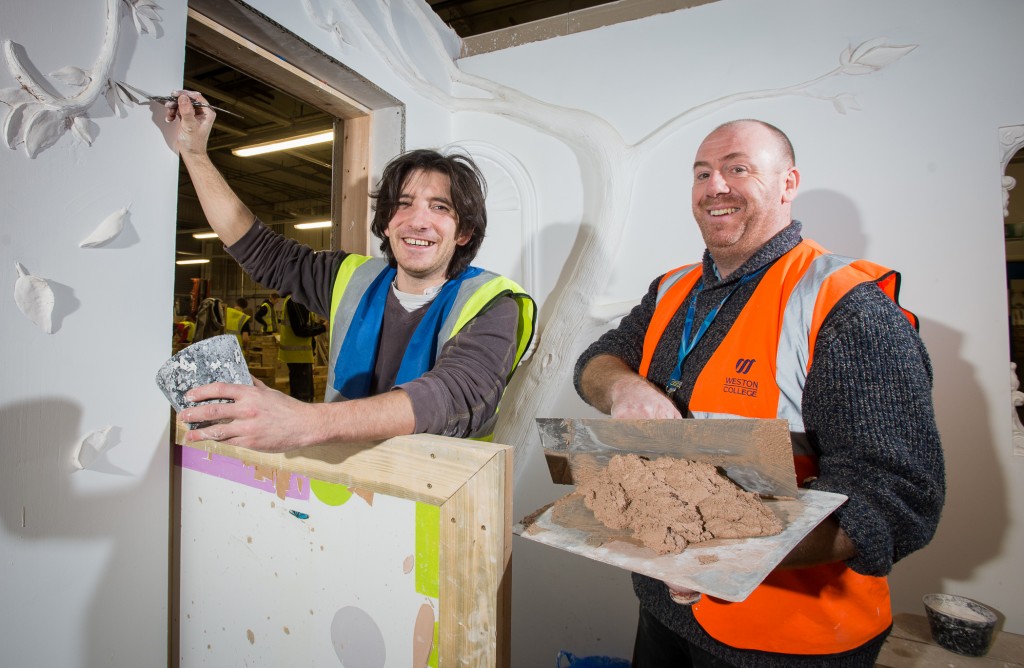 Dan Garner, 32, has just completed his Level 2 Plastering Diploma at the College's Construction and Engineering Centre of Excellence (CECE),
It was there that lecturers found his natural ability with the 500-year-old skill of Pargetting which uses plaster of Paris mixed with hemp to sculptural effect.
Plastering Lecture Barry Allford said: "Fibrous plaster was used to create Dado rails and reliefs found in Victorian homes. On ancient properties experts created birds, foliage and trees on house fronts.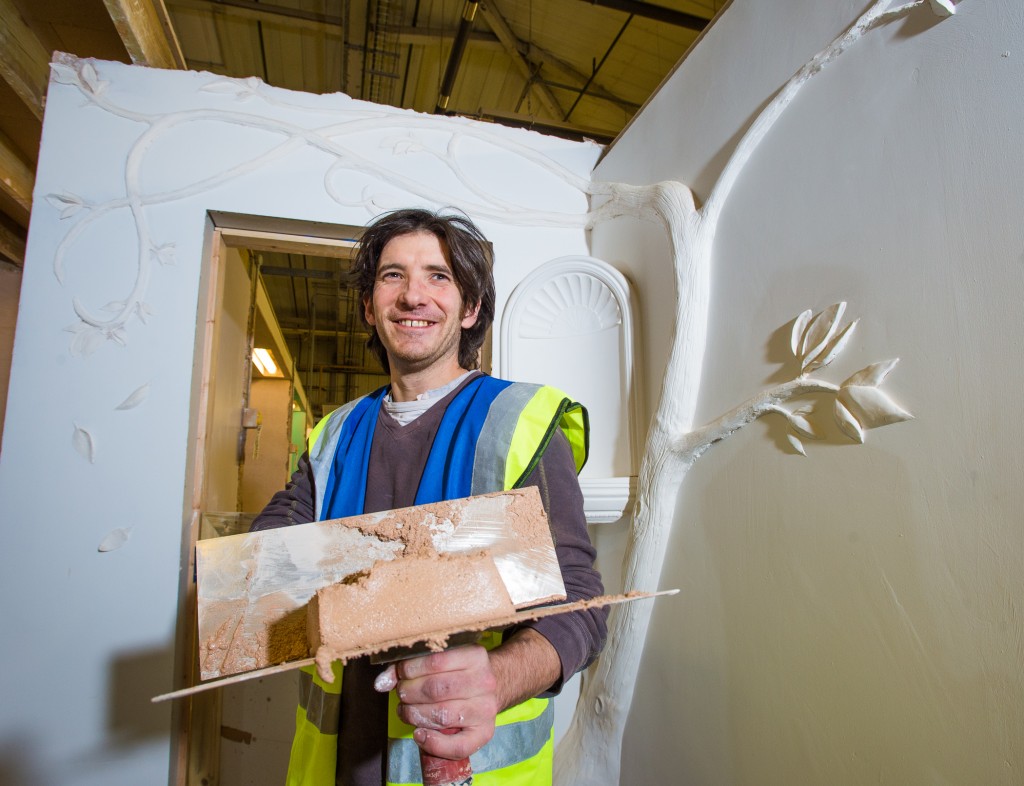 "I made a musical note on the wall and Dan then created a cherry blossom branch. I have not seen talent like this in all my years here."
Dan has gone on to create a huge 'Tree of Life', panels with Celtic crosses and floral designs on CECE walls.
The 33-year-old father-of-three from Weston said: "I was made redundant from a printing company and decided I wanted to work for myself.
"I found plastering easy and then discovered my niche with this creative work.
"I've been told there may be opportunities on film sets and specialist requests in older properties or for people wanting artistic designs in their homes.
"The lecturers at Weston College have been incredibly helpful and it's great to launch my own business."
A new Level One Plastering City and Guilds Diploma is starting on February 2nd. The course will take place every Monday and Tuesday for 16 weeks.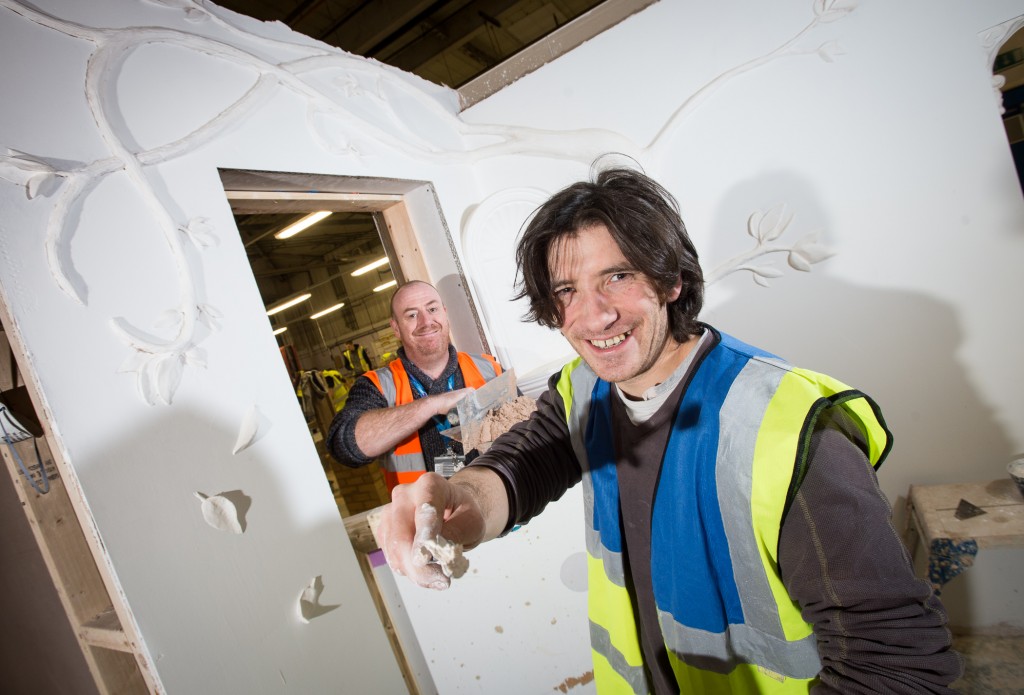 CECE Curriculum Construction Manager Shaun Canniford added: "This would be a great opportunity to gain a construction qualification.
"The new Hinkley Point C nuclear plant project at Bridgwater is due to start in the near future with thousands of predicted construction opportunities."
The CECE opened five years ago with 177 students. There are now more than 600 students and apprentices
It scooped a 'National Training Award' for the South West of England and is part of an £11 million South West Skills Campus development at Weston College.
For more information on courses at Weston College please call 01934 411 411 or go to www.weston.ac.uk