Distinguished but draughty, a handsome Victorian villa in Leicester has been brought up to modern standards of thermal performance in an award-winning refurbishment project using the innovative Warm Wall external wall insulation system developed by Knauf – one of the UK's leading manufacturer of lightweight building materials and systems.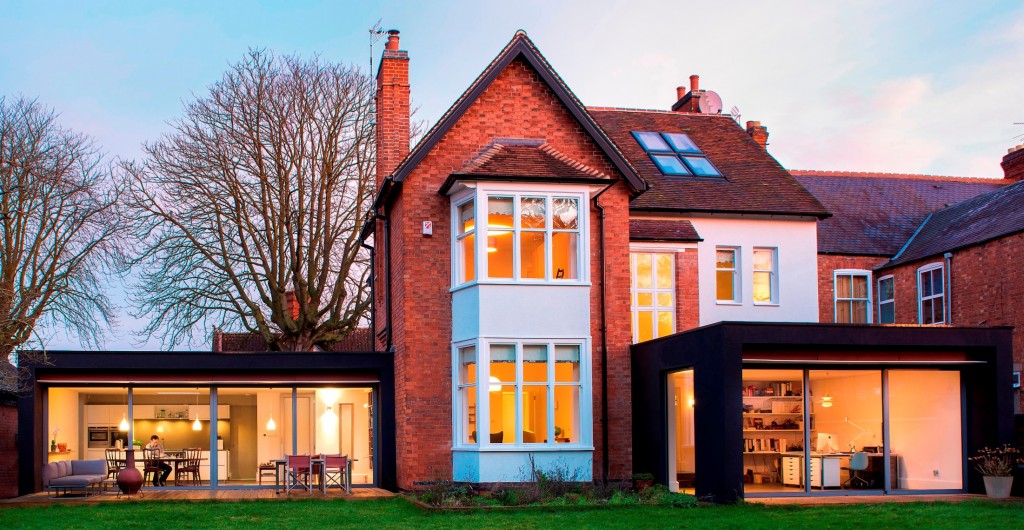 The project has already led to main contractor Rockingham Construction winning the National Award in the Federation of Master Builders "Master Builder Of the Year competition 2015" for the category of "Energy Efficient Project Of The Year" for its work on the 1870s house, which is now on the short list for further honours from RIBA.
Homeowner and Architect Nils Feldmann and his wife Lisa Feldmann chose the Knauf system to insulate both the rear elevation of the existing house and the walls of two new extensions – a kitchen diner and an office – as they are a firm believer in the benefits of external wall insulation.
"If you insulate your house properly then that's the best way to keep your running costs low," Nils says. "Once installed, insulation doesn't need maintenance like other technologies, so that's where we invested our money. We chose this system because it could be used on both existing masonry and the new timber-framed extensions. It improved the appearance of the brickwork, which was in poor condition, and didn't affect the internal proportions of the house, which had attracted us in the first place."
Nils and Lisa Feldmann say that external wall insulation removes the danger of internal condensation while the tongue-and-groove design of the Knauf EPS panels eliminates cold-bridging. They calculate that the existing walls with external wall insulation now achieve a U-value of 0.23 while the new timber-framed extensions have a U-value of 0.13 – shredding their energy bills and cutting carbon emissions to a minimum.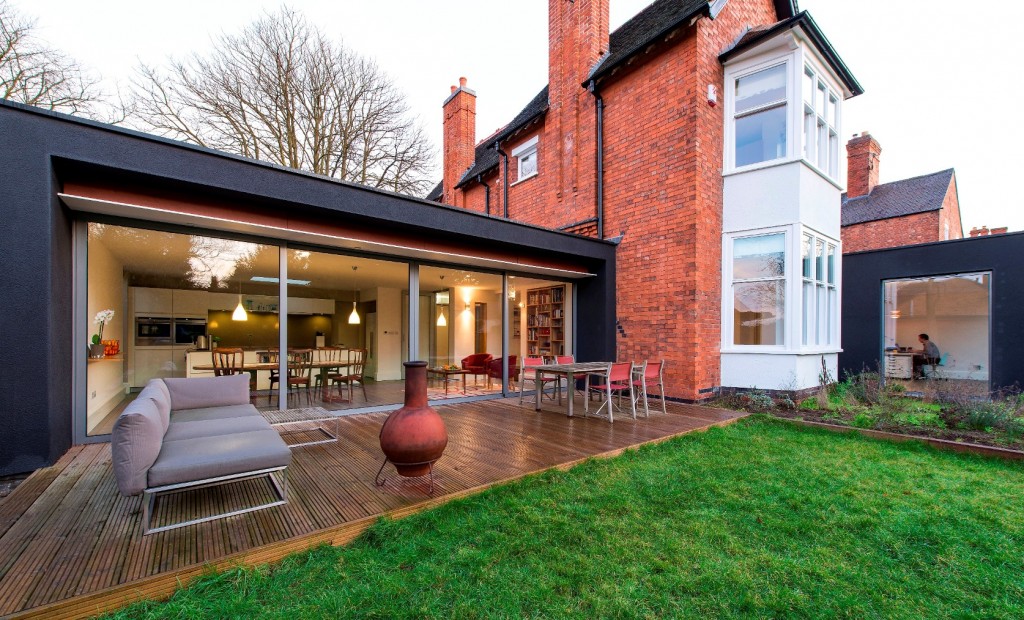 Just as importantly to James Barby, director of Rockingham Construction Limited, the system is robust as well as quick and simple to install. "It wasn't physically demanding to put up and it's the only system I know of that uses both adhesive and mechanical fixings for the EPS (Expanded Polystyrene) insulation." There was also very little waste because Knauf trained Rockingham Construction's staff in how to use a hot wire to cut the EPS to size.
The Warm Wall Energy System consists of applying Knauf's standard basecoat, SM700, to the brickwork and then fixing tongued and grooved EPS panels with fixing anchors which are then covered with standard basecoat, reinforcing mesh and primer, followed by RP240 Top Coat and Autol Paint. In the case of the new timber frame extensions the EPS panels were attached to the timber frames externally before the same layers of basecoat, reinforcing mesh, primer and topcoat were applied, with Knauf mineral wool insulation installed internally.
"I've always found Knauf Rendering systems easy to apply – our plasterers also did in this case – and they're hardwearing but simple to repair if they get damaged. The Autol paint is also very hardwearing," commented James Barby.
An ideal system for housing refurbishment, the Warm Wall Energy System reduces CO2 and energy use in a building by using a polystyrene insulation with a render finish to improve its thermal performance and help to reduce energy appearance. To achieve the desired U-Value, Knauf supply the square edge polystyrene in thermal performances of 0.032W/mK and 0.038W/mK in sizes from 40mm to 400mm are available.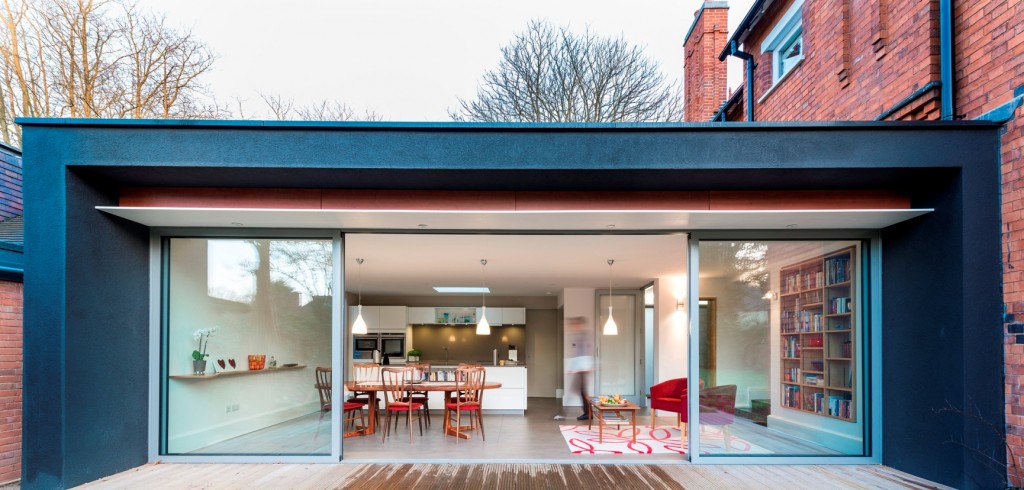 Developed with special textile fibres, SM700 render combines high adhesion with strength and can repair existing cracked surfaces. As a genuinely multi-functional render, SM700 can be used as a render or basecoat for concrete brickwork, expanded polystyrene, mineral fibre, approved carrier boards and existing render. Supplied in grey, SM700 can be finished to a smooth grey texture or alternatively finished with one of Knauf Marmorit top coat renders or facade paints.
Knauf Render Systems are proven in use on all types of building project and are backed by excellent quality control and technical support, including helpful standard details to assist in the design and specification process. In addition, all of the company's products and systems are certified to BSI 9001 and ISO 14001, the highest quality management and environmental standards.
Knauf Render Systems provides a comprehensive range of solutions for external wall insulation and rendering projects. These include the company's Warm Wall insulated wall systems, base coats, finishes, render and scratch render to suit a variety of building types. It also offers render systems for framed system solutions, façade paints, primers and insulation products.