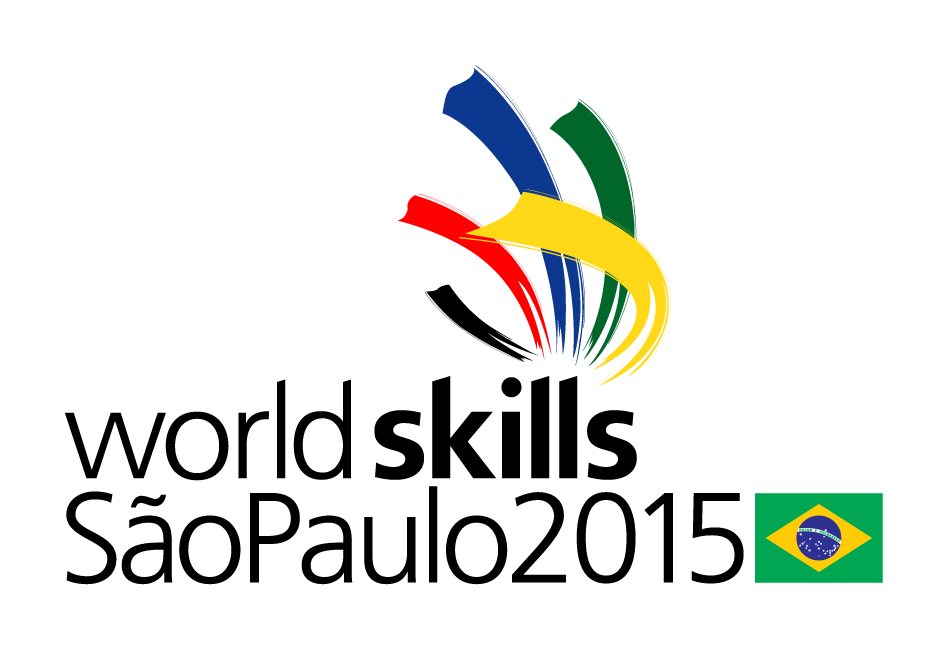 Team UK brings home three Gold, four Silver, two Bronze medals and 24 Medallions of Excellence
Beauty therapy competitor Rhianne Chester receives the UK's first ever Albert Vidal Award, for the most points scored by any competitor in the competition
The Rio 2016 Olympics may be a year away, but some of the UK's brightest young talents are already celebrating medal success on the global stage in Brazil this week.  Following five days of intense competition against almost 1,000 of the world's most skilled young people, the nation's team of talented apprentices and learners will return from WorldSkills São Paulo 2015 with a haul of eight medals and 25 medallions, including three golds.
Taking place every two years since its inception in 1950, WorldSkills is the world's largest skills competition, which is held around the globe to celebrate skills and share best practice between industries and countries.  Staged from 11-16 August 2015, WorldSkills São Paulo 2015 gave the world's most talented young people the chance to battle it out to be named the best of the best in skills ranging from web design and aircraft maintenance to hairdressing and visual merchandising.
After four days of intense competition, Team UK, whose members are all aged 18 – 25, won three Gold, four Silver and two Bronze medals. The team was also awarded 24 Medallions for Excellence, which are given to competitors who demonstrate the attainment of world-class standards in their chosen skill.   And in a first for the UK, beauty therapy Rhianne Chester received the Albert Vidal Award, after scoring the most points of any competitor in any discipline.  This award, formerly known as the Best in Competition Award, was renamed in honour of the founder of WorldSkills International in 1993 after his death.
In a letter to each individual competitor, Prime Minister David Cameron was full of praise for their efforts: "Team UK demonstrates how the best of our apprentices and vocational learners can compete at the highest international level.  The skills they were competing in are vital for the long-term success of our economy.  It is also important to remember that they are role models for the next generation of apprentices and vocational learners, who will be inspired by the team's achievements in Brazil."
Team UK's achievements are as follows:
| | | |
| --- | --- | --- |
| Skill | Team Member | Medal |
| Beauty Therapy | Rianne Chester | Gold plus the Albert Vidal Award |
| Plumbing and Heating | Gary Doyle | Gold |
| Cabinet Making | Edward Harringman | Gold |
| Landscape Gardening | Jonathan Gill & Matthew Beesley | Silver |
| Aircraft Maintenance | Shayne Hadland | Silver plus Best in Nation |
| Refrigeration & Air Conditioning | Chris Baillie | Silver |
| Stonemasonry | Sam Turner | Bronze |
| Car Painting | Rebecca Wilson | Bronze |
Medallions of excellence were awarded to:
| | |
| --- | --- |
| Skill | Name |
| Plastering and dry wall | Robert Johnson |
| Floristry | Louisa Cooper |
| Jewellery | Ben Pritchard |
| Bricklaying | Ryan Stevens |
| Hairdressing | Eleni Constantinou |
| Restaurant service | Lucy Jones |
| Patisserie and confectionery | Mikaela Wright |
| Cooking | Danny Hoang |
| Carpentry | Owain Jones |
| Web Design | Dan Levings |
| IT Network administration | Richard Miller |
| Mechatronics | Robyn Clarke & Andy Smith |
| Mechanical Engineering CAD | Andrew Beel |
| CNC Turning | Alex Elton |
| Joinery | Dale Hodgins |
| Automotive Technology | Elijah Sumner |
| Manufacturing Team Challenge | Patrick Devanney, Chris Renwick  & Dominic Trees |
| Painting  & Decorating | Curtis Baker |
| Electrical Installation | Adrian Canning |
| Welding | Reece Taylor |
| CNC Milling | Mike Watson |
40 individuals were selected to compete as Team UK at WorldSkills São Paulo in 37 skills, after an intensive training programme working with individually dedicated training managers, which lasted up to two years.  All were chosen based on a high personal skill level, competitive attitude and maturity.
Skills Minister, Nick Boles commented: ""Congratulations to Team UK on its impressive medal tally and achievement at WorldSkills São Paulo. Their hard work shows how far apprenticeships and professional and technical training can take young people, and the skills they are learning will help drive them towards an exciting and rewarding career."
Carole Stott, chair of Find a Future – which manages the UK's entry into the international WorldSkills competition – said: "WorldSkills São Paulo gave Team UK the opportunity to showcase the UK"s vocational and further education system on a global stage.  The hard work they have all put in over the last two years to prepare for the competition, alongside their committed training managers has really paid off and we are thrilled with the results they have achieved. We urge the nation to join us celebrating the success of Team UK and give them a champions' welcome on their return."
Gold medallist Rianne Chester from Warrington who won in Beauty Therapy, commented: "Being selected for Team UK was an amazing achievement in itself, but to come home with a gold medal and be named the best young beauty therapist in the world is such an incredible feeling.  To lift the Albert Vidal Award as well, for scoring the most points of any of the competitors, is a dream come true.  The whole of Team UK worked really hard and the experience of the competition is something we will never forget.  We have all learnt so much during the process – knowledge and new skills that we can take with us as we progress in our careers."
Many of the Team UK members started their journey to Brazil when they entered the WorldSkills UK Skills Competitions and competed in national finals held at The Skills Show, the nation's largest skills and careers event, in Birmingham in 2013 and 2014.
Selection for the next Team UK, to compete at WorldSkills Abu Dhabi in 2017, will start at The Skills Show 2015, which will take place at the NEC Birmingham from 19 to 21 November 2015. Visit www.findafuture.org.uk for more information and to book a free ticket to the event.