UK Construction Week is pleased to announce that it will be hosting The Sunday Times Great British Homes Awards at this year's event, taking place at the Birmingham NEC in October.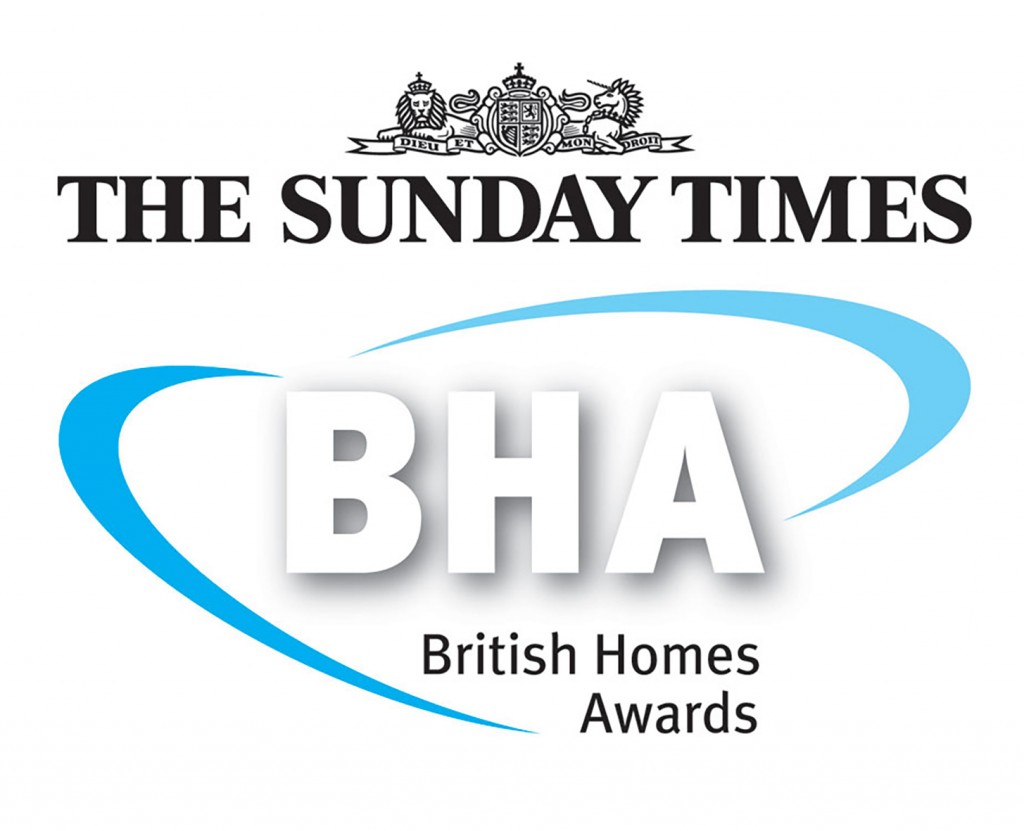 Leading the way in pioneering home design and build solutions, the well-respected awards champion design excellence in homebuilding, with a strong focus on new technologies and best practice.  Entries are now invited across the 10 categories from homebuilders, developers, housing associations, architects and interior designers.
Open to all UK registered architects and in partnership with H+H UK and supported by government and BRE, this year's Homes for Britain design competition will be supporting the government's Garden City initiative.  Entrants are challenged to submit designs for a proposed standard house, suitable for use in the planned Garden City developments.  The winning design should be visionary, challenging and innovative – in addition to being practical, easily replicated and compliant with current Building Regulations and NHBC / Premier Guarantee standards.
The winning house design, as voted for by readers of The Sunday Times, will be evaluated as a prototype for new build sites by Redrow Homes, one of the UK's leading homebuilders.  It is hoped that the competition will help form the blueprint for the UK's future housing stock as new neighborhoods are planned within the Garden City developments.
The short-listed designs and the architects behind them will be presented at UK Construction Week, adding yet another highlight to the packed schedule of events that looks set to draw an influential and high quality audience from across the construction industry.
Brandon Lewis, the then Minister for Housing and Planning, commented just before the government broke up prior to the general election: "The Homes for Britain competition has a long track record of producing cutting-edge designs of real excellence and innovation across a broad range of categories.  We need new housing developments that people are attracted to, with well-designed buildings, streetscapes and public spaces. They must respond to the character and identity of the local surroundings, establish a strong sense of place and contribute to well-functioning, sustainable communities.
"In the UK we have some of the most innovative and creative architects and designers in the world and I have no doubt the competition, with the support of UK Construction Week, will produce new ideas for homes which are of practical and lasting benefit."
Richard Morey, Group Events Director at Media 10, the event company producing UK Construction Week, commented: "We are absolutely delighted to be hosting such a prestigious industry event at UK Construction Week.  The quality of the house designs that this competition has produced in previous years is staggering and we are very keen to seeing what comes out of this year's contest.  We look forward to welcoming the finalists to the event in October."
Bringing together nine shows under one roof, UK Construction Week will be the biggest construction trade event the UK has seen in years.  Taking place at the Birmingham NEC from 6 – 11 October (with the trade only days from 6 – 8 October) the event will unite 1,000 exhibitors with an expected audience of 55,000 visitors.
Visitors will be able to attend Grand Designs Live, the Build Show, Timber Expo, the Surface and Materials Show, Energy 2015, Kitchens & Bathroom Live, Plant & Machinery Live, HVAC 2015 and Smart Buildings 2015.
For more information please visit www.ukconstructionweek.com or follow @UK_CW on Twitter.
For more information about the awards please visit www.britishhomesawards.co.uk where you can also download the design brief for the competition. www.britishhomesawards.co.uk/2015/design-competition