The Plasterers Forum® and Plasterers News™ have been discussing Thistle Magnetic Plaster for what seems like a lifetime and it has been a popular topic and continues to be a hot topic on both the forum and on the Facebook pages. So having the chance to actually get some on my own walls was going to be very exciting.
Well today was the first day in using the magnetic plaster, Itt was going in the master bedroom of our project, and it is going on the under the stair cupboard walls.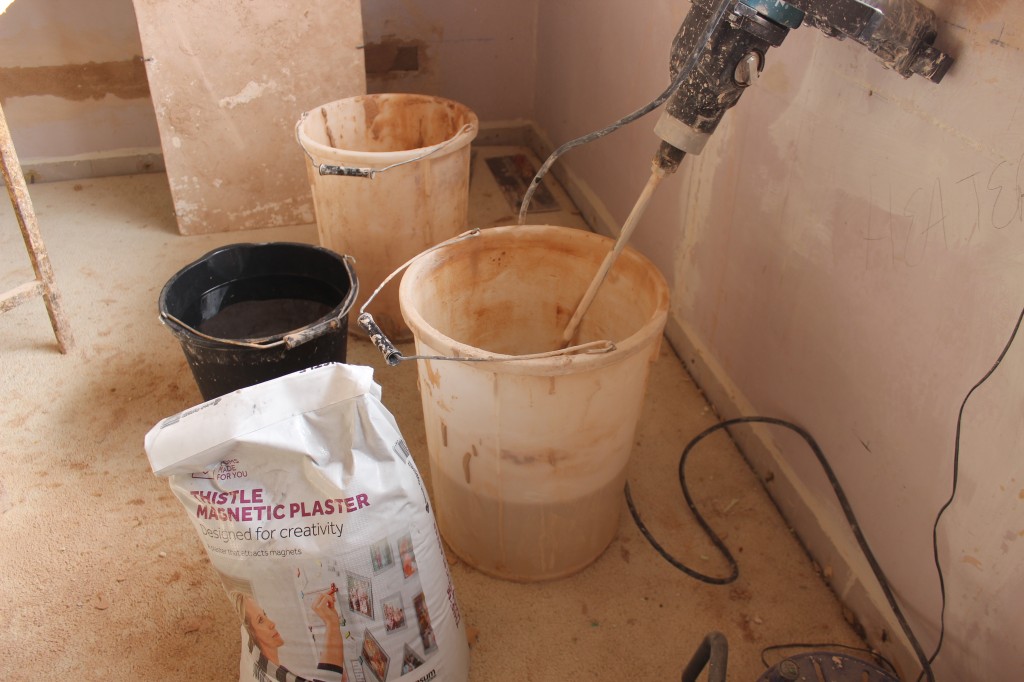 The first load of magnetic I mixed up I mixed it up a bit too wet to be honest, and I dropped a lot. When I was full-time on the tools, I was a clean spread, but because I spend more time in front of a screen, these days and have a mouse in my hand rather than a trowel, I am not as clean and tidy as I could be..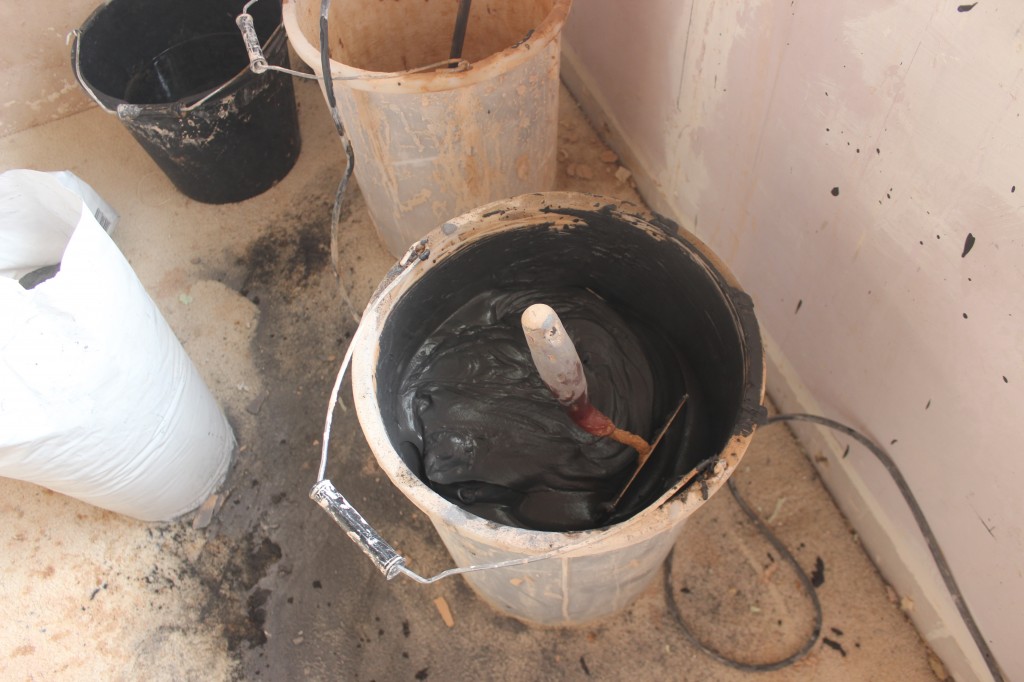 Oh yeah I forgot to mention that magnetic plaster is as black as coal.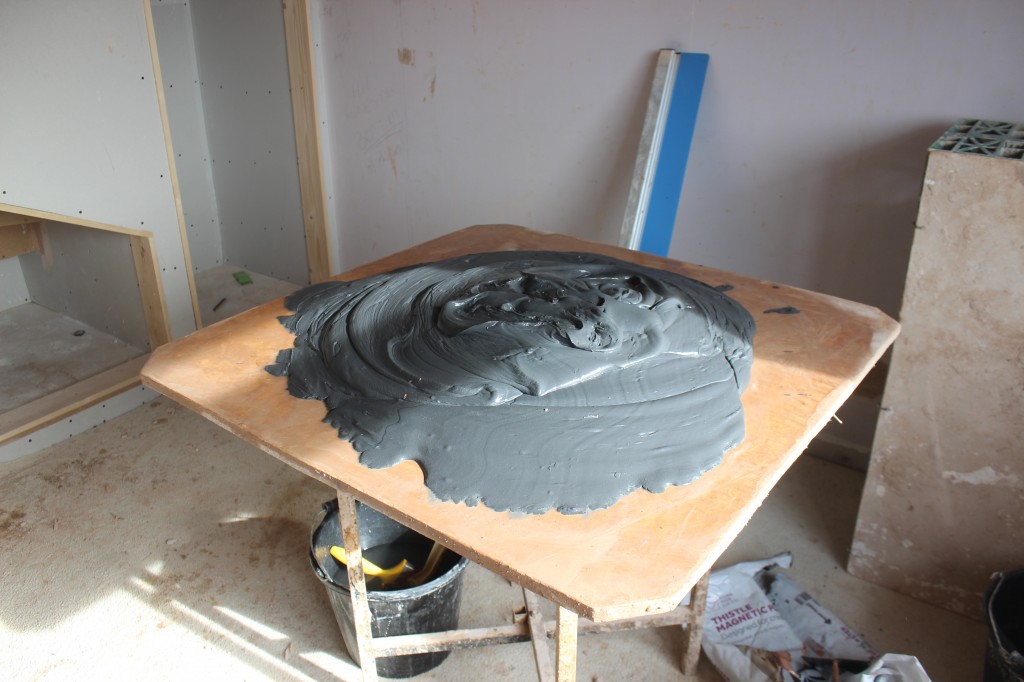 The first coat went on fine, a quick once over with the Speedskim® as recommended by British Gypsum, and it was all looking great. I did have to lay it on quite thick around the door linings . I predicted that this was not going to be great as its not ideal to do with multi finish and magnetic is very much like multi.
I quickly realised that the magnetic plaster on door linings was not a great idea because magnetic plaster is black it makes it look an absolute mess, I was constantly wiping the door linings down, but being black it just stained, and it looked terrible. I have always taken pride in what I do and cleaning door linings and beads makes your work stand out and look great, and I could not do this with the black marks all over the linings.
Once I had applied the first coat of magnetic plaster and flattened I let it pull in a little before I topped it out with the second coat, but this time I mixed up a little stiffer. I also didnt drop as much this time 🙂 The second coat went on lovely and flattened in a treat and I was reasonably happy with how it was going.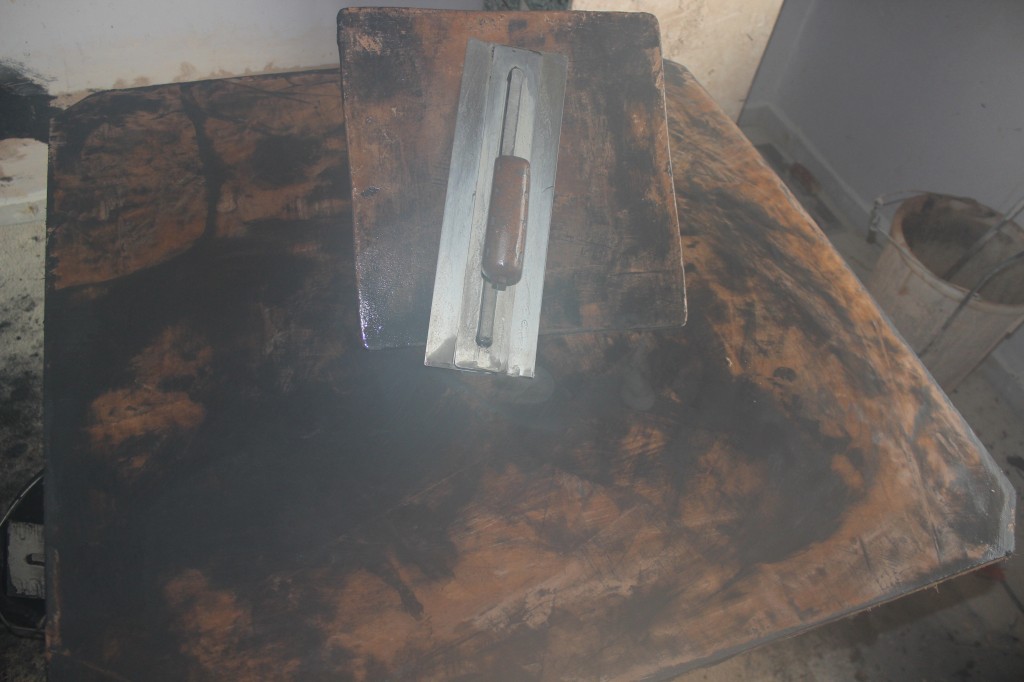 The trowelling up method is very much the same as when you use multi-finish or uni finish, for that matter, and it seemed to trowel up okay, but because it was black you struggle to see the misses and blemishes and at the same time it highlights everything.
Once the magnetic plaster had dried and trowelled up it looked fine, and it was black and (so were my door linings) but the finish is what you would expect of a finish plaster, nice and smooth but also a matt finish I never over trowel anything really these days as I am far too lazy for that.
One thing I kept doing though was running my hands over it up and down the left and right because I couldn't really gauge how it was going to finish so I kept touching it, and you can see from my photographs that there are what look like trowel marks, but there actually finger lines. The photo below was taken the following day while using unifinish on the walls to the right of the picture.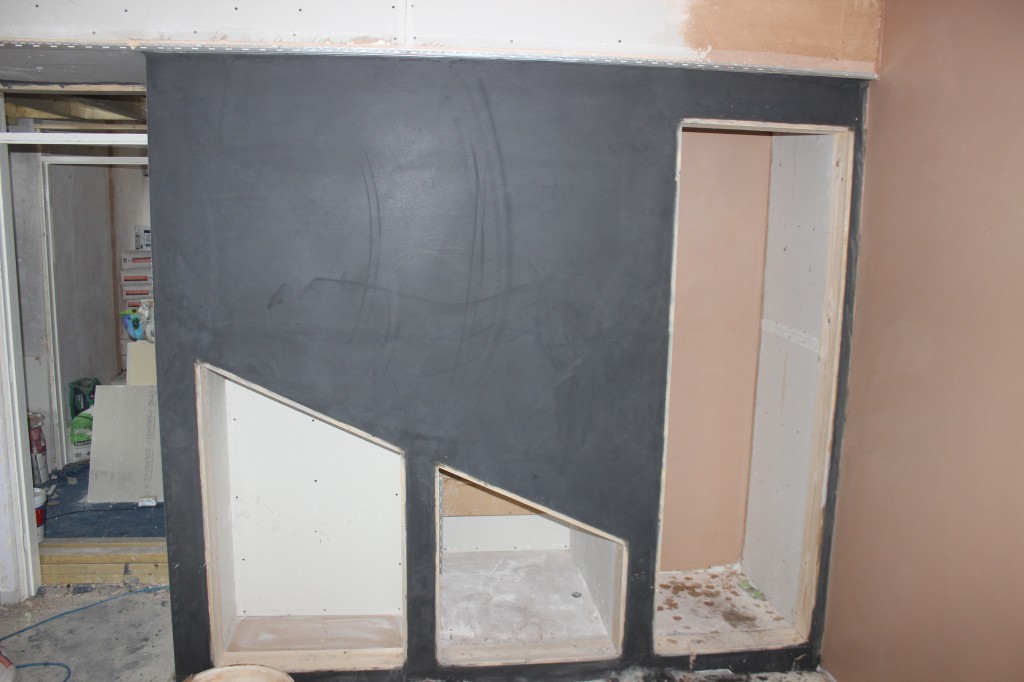 check out those finger marks
The following day a quick look over the wall and it looked pretty good, obviously, the finger marks still there, but you cannot help that, and I also thought I'd give it a go and have a look and see if my Plasterers Forum magnets would stick to the wall, and they did… wahoooooo
The photos do not make my work look great at all but its passbale and for a proper first attempt I was quite happy and it feels fine… I checked it a lot. (see finger marks).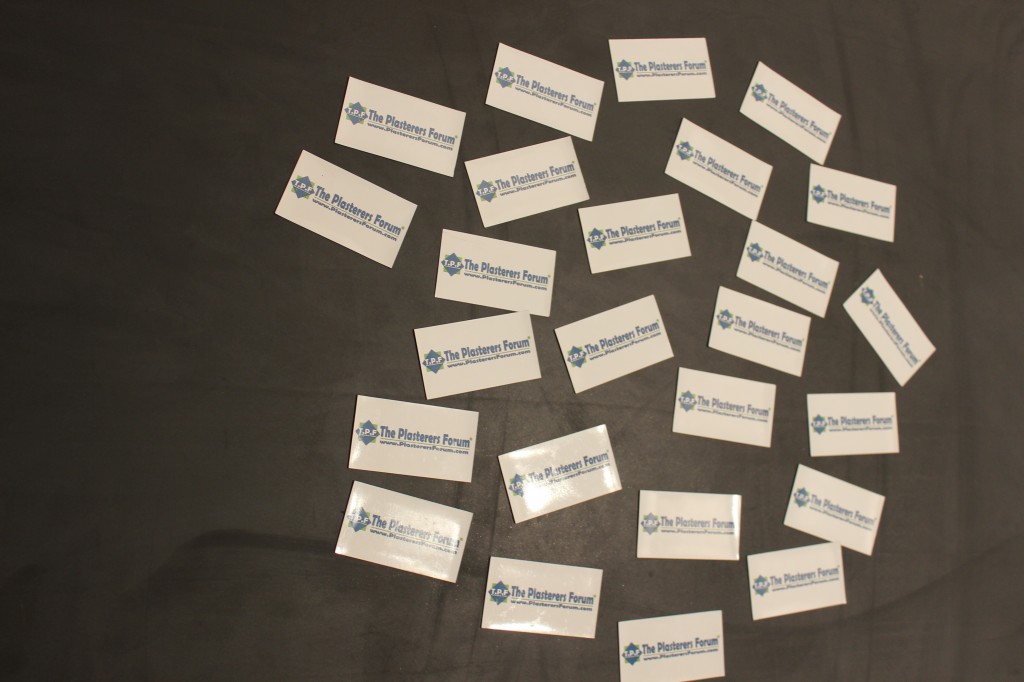 Yep More finger marks… 
I was very impressed with magnetic plaster when I first saw it and the fact I have started to use it in my own property just highlights the confidence I have in this British gypsum product but also the fact I can see uses for it everywhere.
At the moment, we have one wall in every room that is going to be magnetic and then the office upstairs in the loft, there are a number of walls that would work very well with my office set up to have magnetic applied.
So in conclusion, the next time I use magnetic plaster, I will be knocking the first co-up a little thicker and then not trying to lay on as thick and also not rub my damn hands over the walls (constantly).
I would like to thank British Gypsum, and the members of the team that made this happen and I would like to also thank British Gypsum's continued support of The Plasterers Forum and Plasterers News.
If you have any questions or comments, please post below, and I'll do my best to answer them as quickly and as efficiently as possible.