St Helens plasterer, River Humphreys, 25, has beaten off stiff competition from across the UK to win the Fiat Professional Tradesman Trials – a search to find a current tradesman who has the talent to make it as a professional footballer in the English Football League.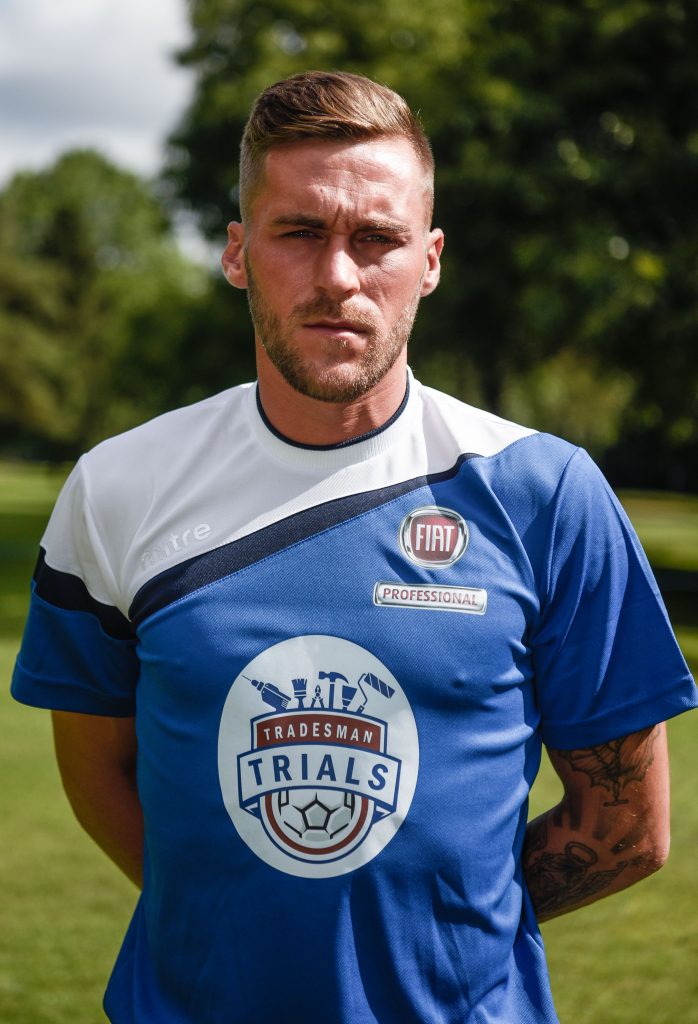 River, a plasterer for Rob Ewan construction, was one of 20 tradesman footballers who took part in the trials day at Bisham Abbey National Sports Centre on Friday 24 June.
Former tradesmen turned professional footballers Stuart Pearce (electrician), Dean Windass (hod carrier) and Geoff Horsfield (builder) put the triallists through their paces, testing every aspect of their footballing ability.
After a long day of training and a succession of footballing tests the judges eventually came to a unanimous decision that River was the most deserving participant, displaying a level of talent, dedication and temperament that they believe could see him succeed at a professional level in the English Football League.
To view a video of the trials day and see River Humphreys in action click here
Previously a runner-up on TV competition Wayne Rooney's Street Striker, and centre half for Runcorn Linnets FC, River has selected League One side Rochdale AFC and now has the chance to earn himself a full-time professional contract. Previously an academy player at both Everton and Wrexham, River also wins a cheque for £2,000.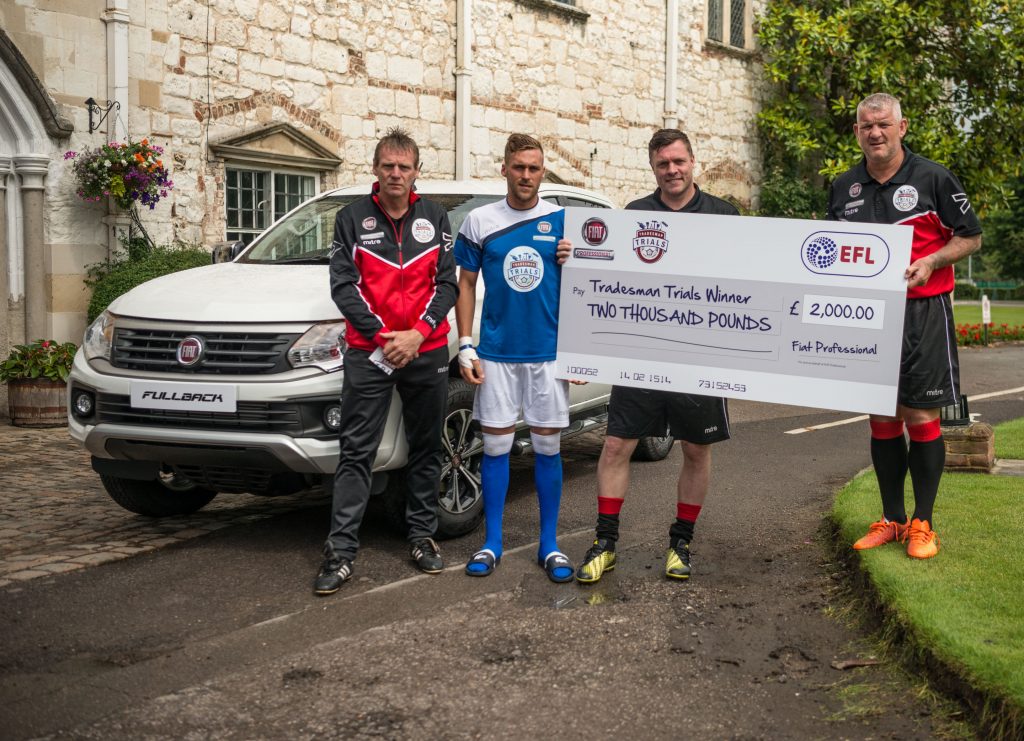 After Pearce announced him as the winner, River said: "It's a weird feeling. I thought after coming so close previously it wouldn't work out for me. I'm looking forward to my month at Rochdale and seeing what I can do. The day was a fantastic experience, even if I hadn't won, being coached by three such big names in football. Everyone who attended the trials day will go back to their clubs  having learned from Stuart, Geoff and Dean."
England legend, Stuart Pearce commented, "After putting all the players through their paces in the morning, it was clear that River was head and shoulders above the rest of the competition. His temperament and decision-making was absolutely top-class, and we're all delighted for him. He's a worthy winner."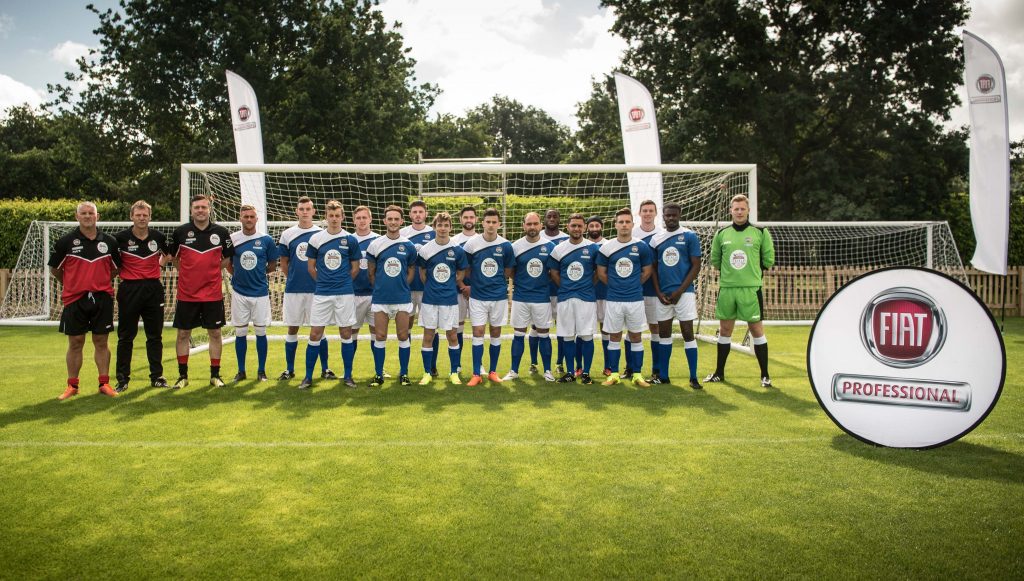 Andrea Patti, Fiat Professional UK Marketing Manager said: "We're absolutely delighted for River and are excited about the journey he is about to set out on. Stuart, Dean and Geoff were unanimous in their decision that he was the most deserving participant. We will follow his journey on trial at Rochdale very closely and have our fingers crossed that he will be able to earn himself a life-changing professional contract at the end of it. Who knows, we might have found the next Jamie Vardy or Charlie Austin.
"Fiat Professional has a proud history of working closely with tradesmen and satisfying their varying needs in terms of mobility and transport. We know that a large percentage of them are football fans and we are proud to be a partner of the English Football League."