Manufacturer SAS Europe have introduced their new GoRend range of renders, basecoats and coatings specifically designed to be fast and efficient for new build projects.
The through-coloured monocouche render is available in 12 popular colours, and SAS Europe can deliver 4 stock colours on the next working day. Fast to apply, and with a 5-36 hour scrape time depending on conditions, GoRend has been welcomed by current customers for its quick and easy application for new build projects.
Paul Nickells, Director of SAS Europe, said "The attractive range of finishes and low maintenance are a great selling point, and GoRend offers great value to constructors."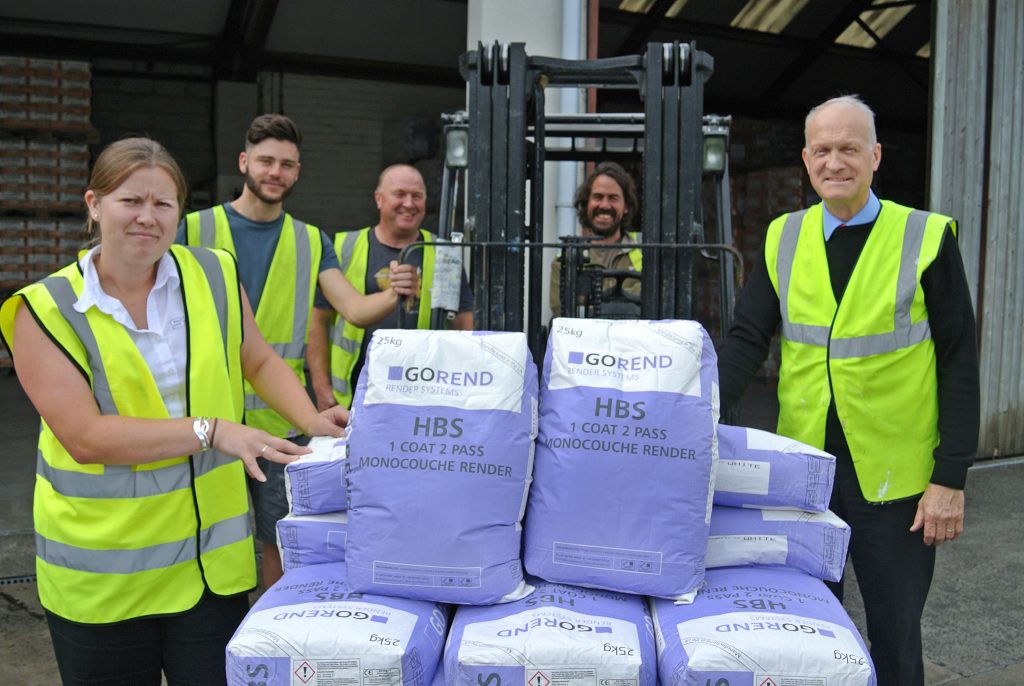 To use, mix GoRend with clean water and apply to new blockwork in two passes, 'wet on wet'. Embed SAS's ProMesh Grade 5 into the first pass, around all apertures and stress points, or fully mesh on lightweight block. Then level off the GoRend, flatten and leave to dry. After just 5-36 hours, depending on weather conditions, scrape back with a nail float, brush off any loose scrapings and leave to fully cure.