Saint-Gobain Weber has launched three popular technical mortars which have been reformulated to deliver class-leading performance.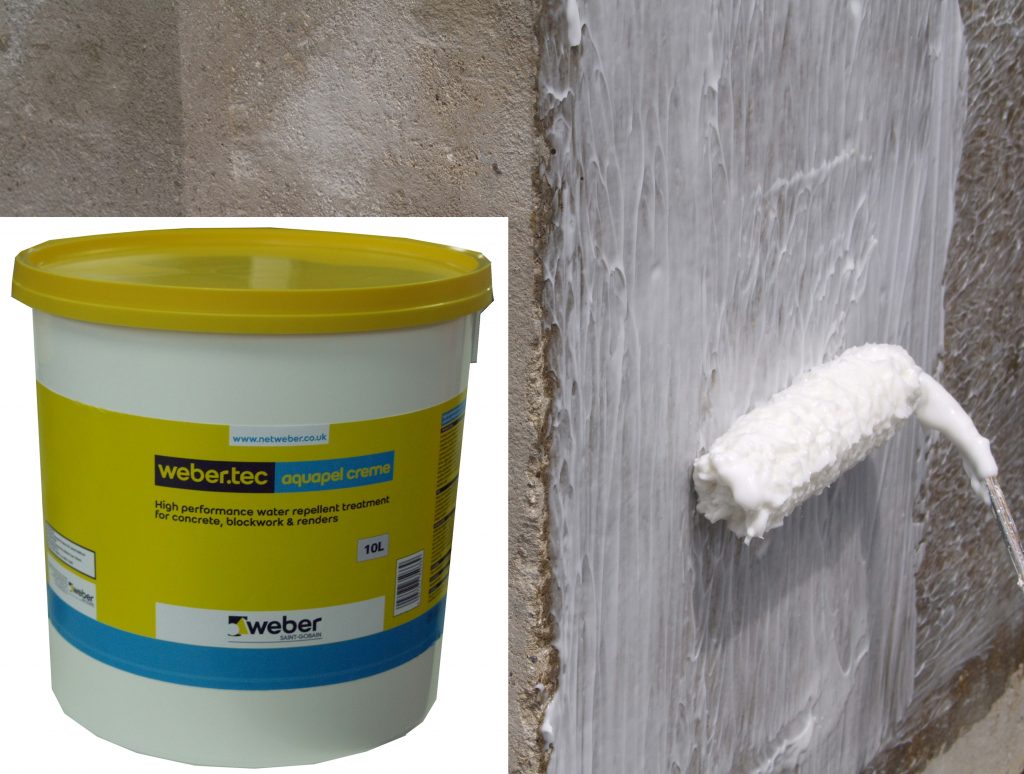 weber.tec aquapel crème is designed for the treatment of porous concrete masonry and sand and cement rendered surfaces.  It penetrates into the pores of the surface increasing the interfacial surface tension and significantly reduces penetration of water and water-borne contaminates, especially de-icing and marine salts.  weber.tec aquapel crème  is ideal for buildings and structures in exposed locations providing protection from salt spray.
Easy to apply by brush, roller or non-atomising spray, weber.tec aquapel crème requires a one-coat application and can be applied overhead without loss of material and leaves minimal surface appearance.  It protects against ingress of chlorides and sulphates; improves freeze/thaw resistance while reducing corrosion, and effectively allows the treated surface to breathe.
weber.tec acrylic sealer, a low viscosity, colourless, penetrating sealer, protects concrete and masonry substrates from abrasion and water penetration.  It is also suitable for concrete floors, floor screeds, car parks and pavements.  This sealer requires no mixing, provides excellent abrasion resistance and can be used internally and externally.  It is easy to apply and remains unaffected by water, oil and many chemicals.
Both weber.tec aquapel crème and weber.tec acrylic sealer have the additional benefit of being BS EN 1504 compliant for concrete repair and protection.
weber.tec solvent is a general purpose cleaning solvent designed for epoxy and polyester resins.  It is suitable for removing uncured epoxy resins and for cleaning tools and equipment used with resin based products.  weber.tec solvent, is available in 5-litre metal containers. Preferably, items for cleaning should be soaked overnight and followed by wiping thoroughly with a clean cloth or brush.
For more information about this project, or for technical support, please contact Saint-Gobain Weber on 08703 330 070, or visitwww.netweber.co.uk.  Customers in Ireland should call 028 9335 2999 or visit www.weber.ie
A free download of the weber.app for iPhone and iPad users is also available from iTunes and from Google Play for Android smartphones and tablet users.  Follow Saint-Gobain Weber on Twitter @SGWeberUK for the latest company news and updates.