High performance flooring products by Saint-Gobain Weber have been specified in the second phase of the regeneration of the buildings surrounding the Grade 1 listed Heckington Windmill in Sleaford, Lincolnshire. This is the only working example of an eight-sailed windmill in the country and is a local landmark in the midst of the Lincolnshire fens.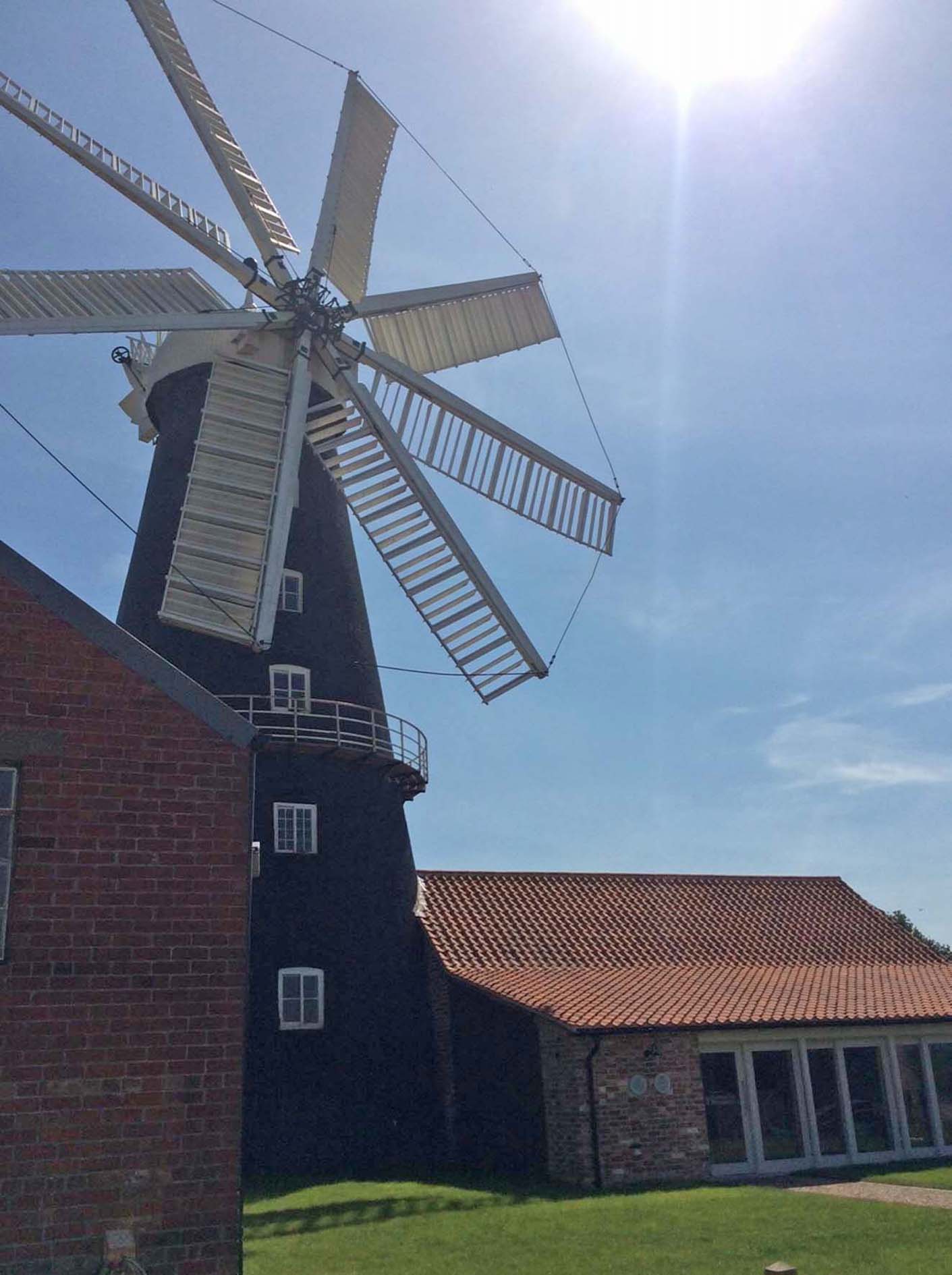 Built in 1830, and now owned by Lincolnshire County Council, the 6-storey working Mill is managed and operated by Heckington Windmill Trust who purchased the buildings and land surrounding the windmill with the help of a Heritage Lottery Fund grant. The Lottery grant, combined with generous contributions from other grant providers and well-wishers, have enabled the Trust to regenerate the dilapidated buildings surrounding the Mill – the Miller's House, the Granary, the Saw Mill, Bakehouse, Piggeries and Cart Shed.
Products from Weber's flooring range have been incorporated in the sensitive conversion of the Piggeries and Granary buildings, retaining character and function, which is now a smart Visitor Centre with an exhibition area and shop, designed by Cowper Griffith Architects, Whittlesford, Cambridgeshire.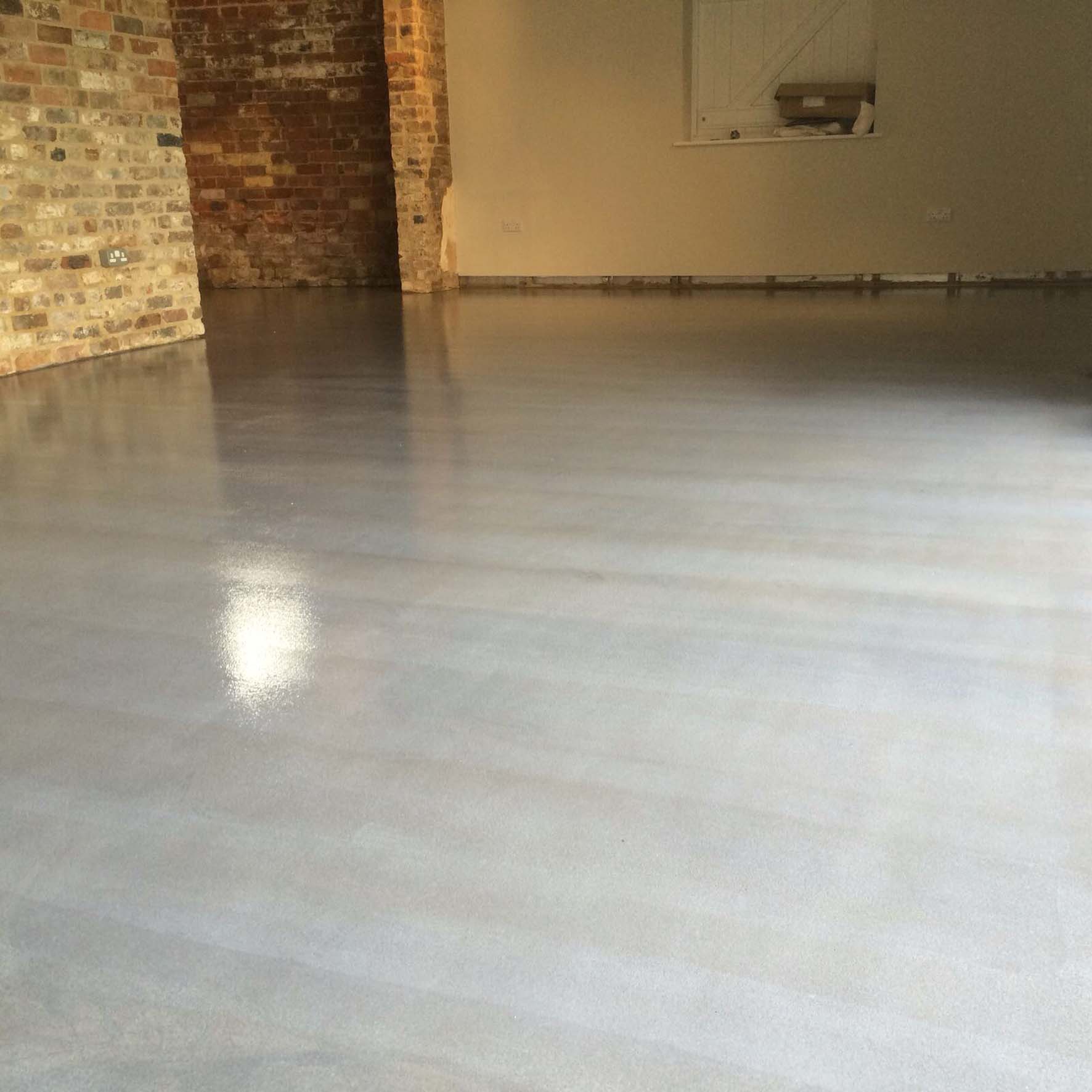 "The design removes later elements and restores buildings and their functions, as well as making access for all. It was important to take great care to avoid 'smartening up' to emphasise the working status of the Windmill," says Karen Lim, B.Arch (Hons)
Main contractor Newman Moore, Sleaford, Lincolnshire, a specialist in listed building projects, subcontracted the flooring renovation to Maintenance Supplies Contracts Limited of Macclesfield.
"We were proud and delighted to be involved in this rather special and unusual project," says Tom Leigh, contracts director, Maintenance Supplies Contracts Limited. "The floor was in very poor condition, badly damaged and of different levels, all of which needed to be addressed. Although this was a relatively small project for us it wasn't without its challenges. We used a weberfloor system, for speed and ease of application, in the knowledge it would achieve a great result. Weber manufactures the Rolls Royce of flooring materials that cope with the biggest tasks."
Weber specified weberfloor 4610 industry top, a UK manufactured industrial floor screed compliant with BS8204. It is a pumpable, rapid hardening and self-smoothing floor screed for use as a surface layer on industrial flooring with a compressive strength C35 and flexural strength F10. It is especially suitable where renovation time is limited and is ready for foot traffic 2-4 hours after application. weberfloor 4610 industry top is designed for normal traffic loading without any finish but may be coated with a suitable resin. It is ideal for use on both new floors and renovation projects for levelling and smoothing floors subject to heavy traffic and abrasion.
A damp proof course was initially installed using weberfloor DPM. This is a highly moisture tolerant, epoxy resin damp proof system especially designed to bond to concrete surfaces when the concrete is still drying out and containing a high degree of moisture. This two-coat system is easy to apply, reduces project timescales, allowing early install of floor finishes. It can also be used down to 5°C, allowing work to continue during winter, and is resistant to a wide range of chemicals.
Weber recommends that weberfloor 4716 primer is designed for pre-treating all substrates prior to application of weberfloor products. It regulates the porosity of the substrate, improving adhesion and reducing pinholes in the levelling layer, and can be spray-applied for use in large areas.
Tom Leigh continues: "We are a Weber Recommended Installer of their flooring systems and where we can we try and change a product specification to Weber as we know the job will always be first class."
Jo Lewin, Project Administrator of Heckington Windmill Trust said: "We are delighted with the flooring in the Granary and Piggeries which provides a perfect combination of accessible, level flooring for our Visitor Centre, yet retaining the appearance of an agro-industrial building. This is the main entrance for our visitors into the newly transformed buildings, so it was important that we had a quality product that will last for many years to come."
Other Saint-Gobain businesses, including Celotex and Isover, have also contributed products to the Heckington Windmill project. Materials were distributed by Jewson, Sleaford, Lincolnshire and flooring materials by Resapol, Leigh, Manchester.
For more information about this project, or for technical support including award winning training courses, please contact Saint-Gobain Weber on 08703 330 070, or visit www.netweber.co.uk.
A free download of the Weber App for iPhone and iPad users is also available from iTunes and from Google Play for Android smartphones and tablet users. Follow Saint-Gobain Weber on Twitter @SGWeberUK for the latest company news and updates.