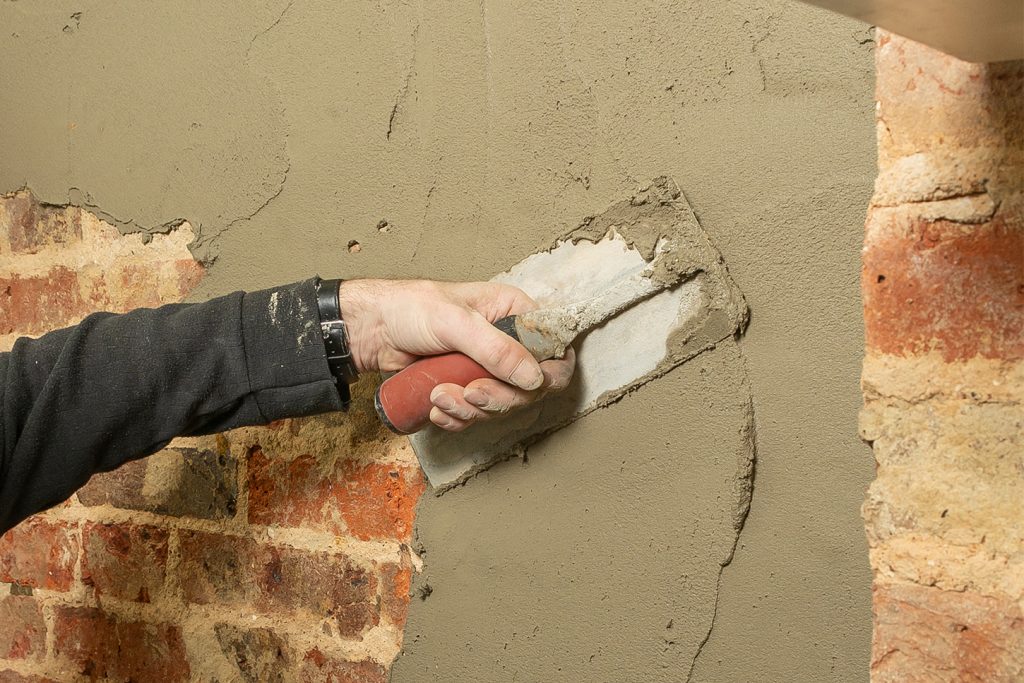 For small masonry patches or the dubbing out of uneven walls, Safeguard Europe – the UK's leading specialist in damp-proofing and waterproofing technology – has introduced Dryzone Fast-Set Plaster, a renovation plaster that facilitates the rapid repair of treated damp walls owing to its setting time of only two hours.
The plaster is used as part of the Dryzone System for replastering after Dryzone Damp-Proofing Cream or Dryrod Damp-Proofing Rods have been used to create a remedial damp proof course. Once a DPC is installed, without re-plastering, dampness and groundwater salts can spoil decoration on the interior walls – potentially causing paint to bubble, plaster to crumble and wallpaper to peel or support mould growth.
The ability to treat damp and replaster so quickly not only a significant time-saving over more traditional methods; but is a boon to landlords, homeowners and tenants potentially faced with decanting from property or extended loss of space when protracted works are undertaken.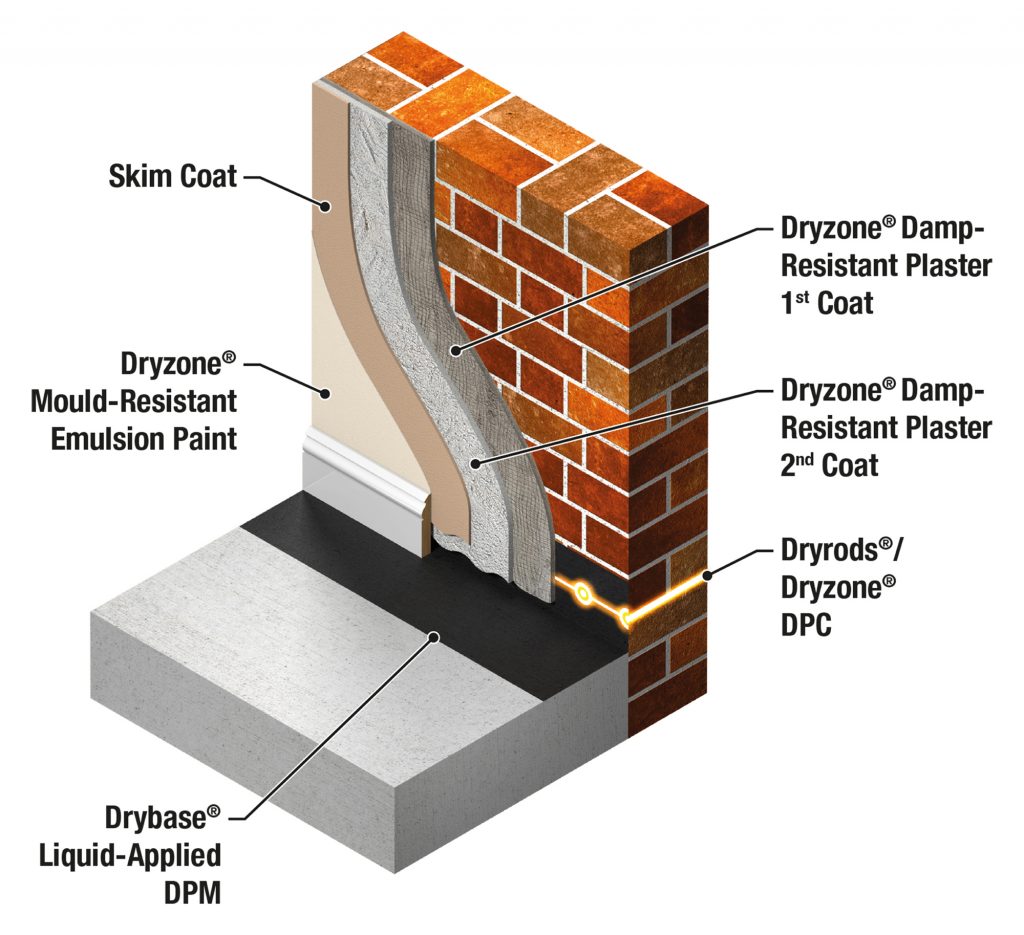 Safeguard's highly effective renovation plasters – of which Fast-Set is the latest – can be applied to walls while they are still damp and has a porous structure which controls salt migration, allows walls to dry out by evaporation andresults in higher thermal resistance, reducing the risk of condensation.
Other properties include a low compressive strength, ensuring that the plaster can easily be removed later without damaging underlying brickwork; high water vapour diffusion (breathable) and conformity for the EN 998-1 CE Standard as a general purpose mortar.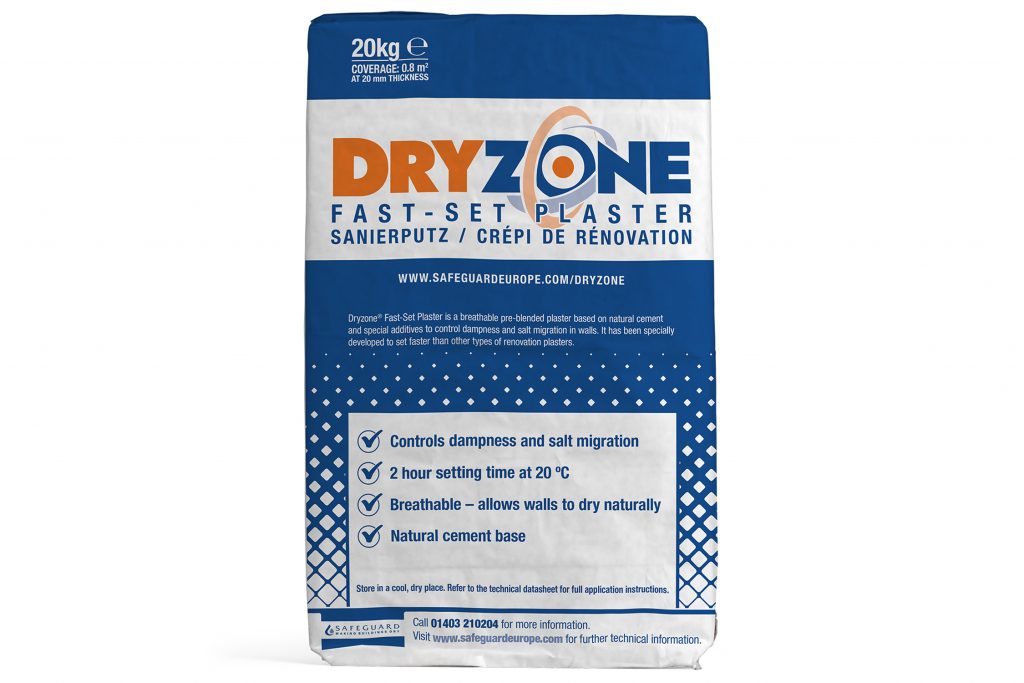 For extra peace of mind, once the plaster has fully dried – a minimum of two weeks is recommended – best practice would be to re-decorate using Dryzone Mould Resistant Emulsion Paint; an excellent, premium quality, low odour mould resistant coating guaranteed to protect against unsightly and unhygienic black mould for five years – even in the face of persistent condensation.
Dryzone Fast-Set Plaster is available in 20kg bags, with a coverage rate of 1m2 per bag at 20mm thickness. It is compatible with most building materials yet is not recommended for use over plasterboards or bituminously-coated walls.
The Dryzone System from Safeguard is a complete rising damp renovation range that delivers permanent damp proofing solutions: from preventing moisture ingress through to specialist replastering and mould-resistant decorating materials.
Safeguard Europe's range of market-leading, proven damp-proofing solutions is supported by the company's own highly qualified and experienced staff. The support and know-how they offer is extended to contractors, specifiers and property owners and includes technical advice, specification help, research and even in-house laboratory analysis of plaster and masonry.