More than a quarter of UK homeowners say they suffer with noisy next-door neighbours, but fewer than half have attempted to resolve the problem, according to the findings of a new report.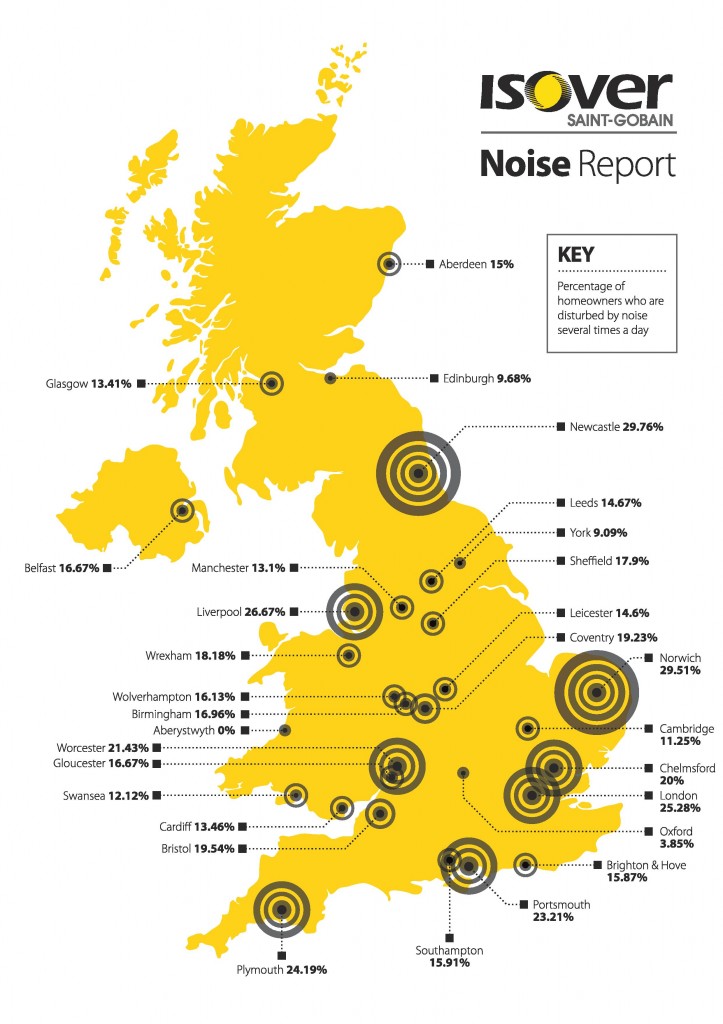 As many as 27 per cent say they are also disturbed by passing street traffic, while almost a third suffer from the sound of car and burglar alarms, and 36 per cent are annoyed by noise from neighbours' pets.
The findings, made available by insulation manufacturer, Saint-Gobain Isover, in its Noise Report, also suggest that external noise was more than just an irritation for homeowners. Almost a third of respondents say they lose sleep at night due to noise, while 15 per cent claim it causes them stress and anxiety. More than a fifth report that they are unable to relax in their own home.
However, despite the impact of external noise on their quality of life, 45 per cent of homeowners say they have not done anything about it. Surprisingly, just six per cent report addressing the issue by installing insulation solutions in their homes.
The Noise Report's findings have been released to provide the industry with a more in-depth understanding of the main sources of noise that annoy homeowners. By knowing the effects noise can have on comfort in the home, the construction industry can help homeowners to better select appropriate solutions to minimise the impact of poor acoustic performance in their properties.
Speaking about the findings of the report, Helen Tunnicliffe, head of marketing at Isover, commented: "It is clear that noise from neighbours, traffic and other sources is a big problem for many homeowners. Not only is it irritating, it can have a major impact on people's emotional wellbeing.
"However, in spite of the seriousness of the issue, far too few people are taking measures to address it. There are many simple, easy-to-install solutions that prevent external noise in the home, such as insulation systems, which not only make the house warmer, but offer high acoustic performance too."