Dulux Trade Diamond Matt and Dulux Trade Diamond Eggshell have been used in the redecoration of the restaurant at Millfield School in Somerset.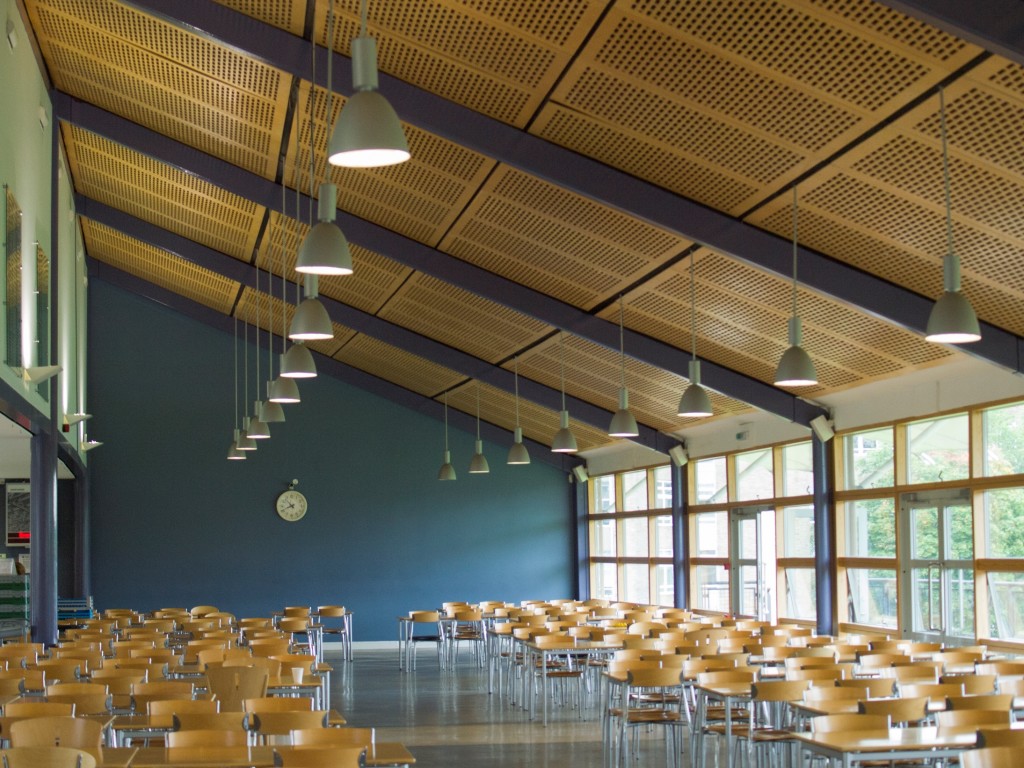 The prestigious school, which has a rigorous maintenance scheme to ensure that all areas are kept to a high standard and painted regularly, selected shades from the Dulux Trade Heritage collection to give a calmer look than the existing bright green and orange tones.
Holli Doherty, Colour Designer at Dulux Trade, explained: "The aim was to bring the space in line with the décor of the rest of the school, which is very fresh and clean, and we also wanted to create an area where students could unwind and take time out between lessons. With this in mind, we used a carefully selected palette of colours that incorporated neutral, blue and green shades from the Dulux Trade Heritage range."
Diamond Matt was used on the walls due to its robustness and stain resistance. Holli continued: "The durability of products was as important in this project as the high quality finish, as the space will be frequently used by large numbers of people." Diamond Eggshell was selected for the walls nearer the kitchen, due to its durability in areas of high humidity and condensation, as well as for its hardwearing finish and low odour. The water-based paint helps to extend maintenance cycles and means reapplication is needed less frequently.
The paint was applied in a variety of shades, including Ash White for the main walls, DH Indigo on the feature walls, Green Oxide for the upper wall panels and Dark Stone on the pillars and frames.
Reflecting on the finished result, Holli said: "Millfield School is one of the best in Britain and we wanted the finished result to reflect that. By using a combination of high quality products and timeless shades, we were able to create an area that echoed the school's position as a centre of excellence. The school was so pleased with the final result that it has since specified the recently launched, extra tough, Dulux Trade High Performance Eggshell to be used for one of its dormitories."
For more information on the range of Dulux Trade products available, visit www.duluxtrade.co.uk