WorkTall came onto the Plasterers Forum sharing their product, and I straight away got in contact with them and asked if I could have a sample to see. I was, to say the least, a little sceptical when these height enhancing safety boots turned up but as always I like to give everything a chance to redeem itself.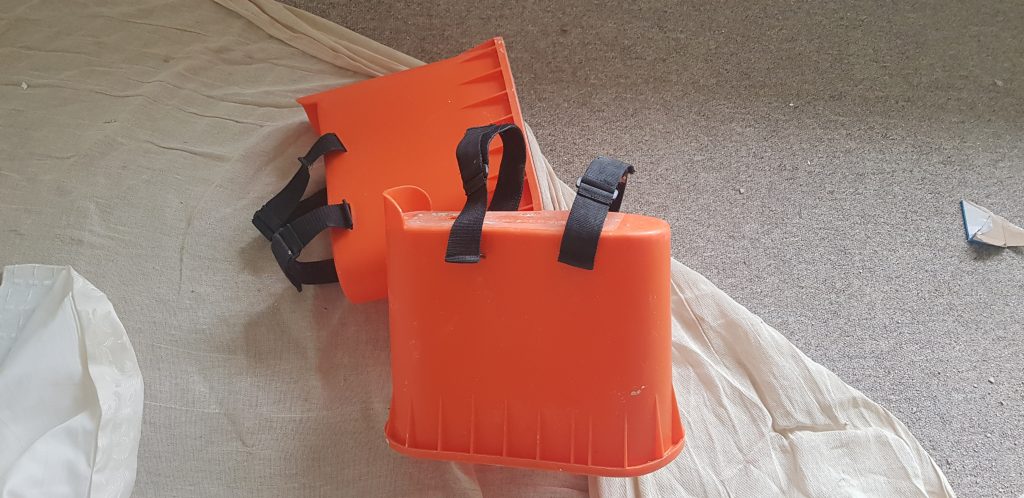 So these WorkTall height enhancing safety boots arrived just in the nick of time as I had just taken on a job where every ceiling in the property needed re-skimming and the thought of kicking a crate around did not appeal to me.
I was quite impressed with the amount of design that had gone into the WorkTall height enhancing safety boots, but at the same time, I was thinking these are stupidly simple and why have they not been produced before now?
We have all walked around on upturned flower pots as kids, and these are the same principle and work in precisely the same manner.
The WorkTall height boots are designed to be stable and comfortable, and they achieve this by the outside of them being wider which gives you a much bigger footprint, and this design helps you not to roll your ankle.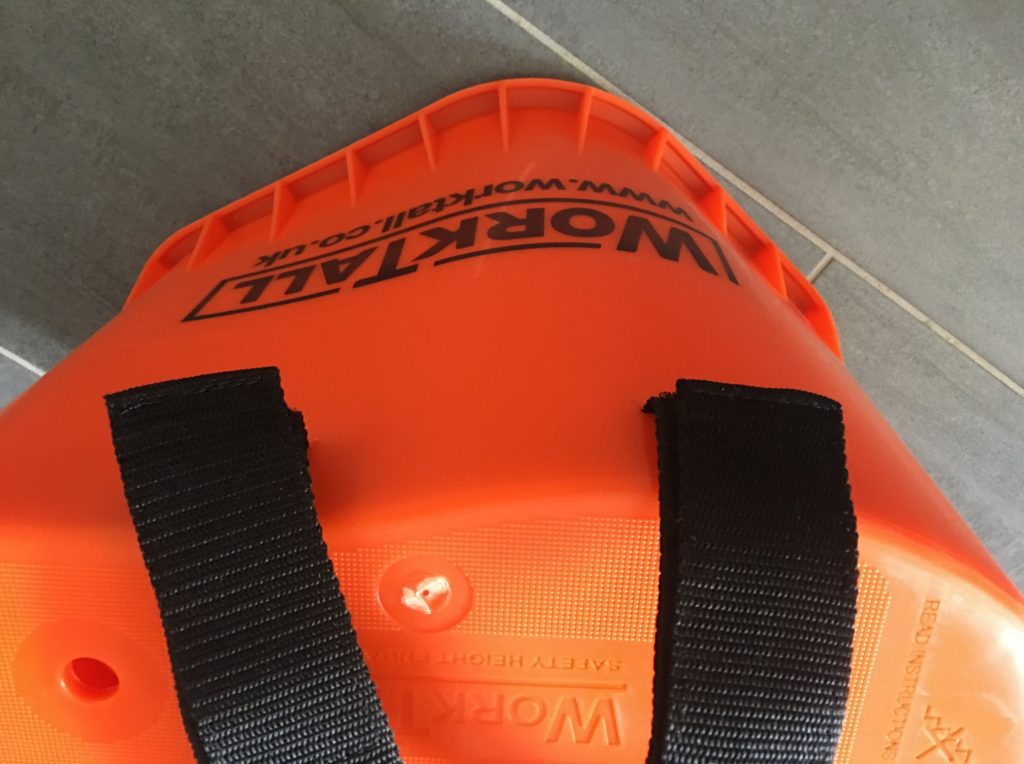 I decided to throw myself right in at the deep end, and the first time I put these boots on was when I was about to throw on a massive lounge ceiling. Luckily for me, this was a "love" job, so if it all went wrong, it was not going to hurt my reputation.
I put the height-enhancing safety boots on and used the thick velcro strap to strap them to my feet and decided to walk around the room and see if this was going to work. They got me to the perfect working height for skimming, and after about 5 minutes I was moving about the room like I was wearing regular height boots.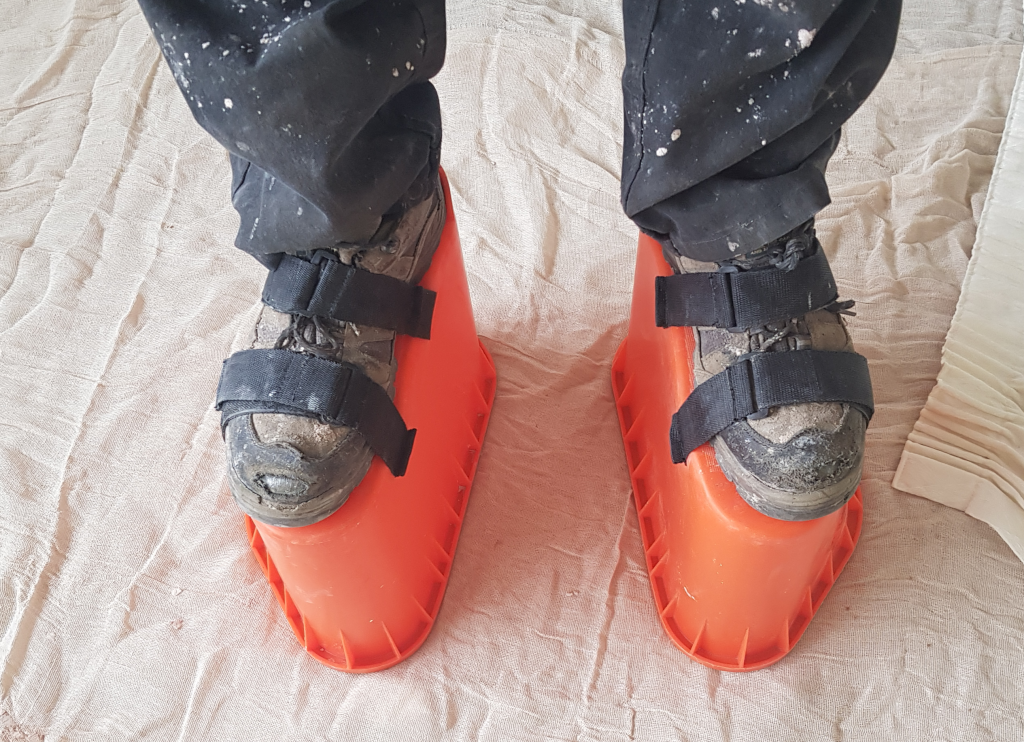 The first coat on the ceiling went on in no time and because I was not kicking a crate around it made it a lot easier but also meant I could do much bigger sweeps which also meant the ceiling was slapped on a lot quicker and with a lot less effort.
By the time I got to second coating (yes I still two coat all my work) I was very relaxed and found that you soon forget that you have the WorkTall boots on and they become second nature.
When it came to cross troweling the ceiling the boots came into their own, and I could just walk about the room pulling all the ceiling in all together without having to get up and down off a crate which saves a massive amount of effort and arguably gives a lot better finish.
However, I did have a bit of a tumble… I forgot that the boots are wider on the outside and I caught it on a plaster bag as I walked past and I went down like a sack of spanners. I was fine, and the straps of the boots dissipated the fall, and all was well, but it did highlight how important it is to be aware of your surroundings.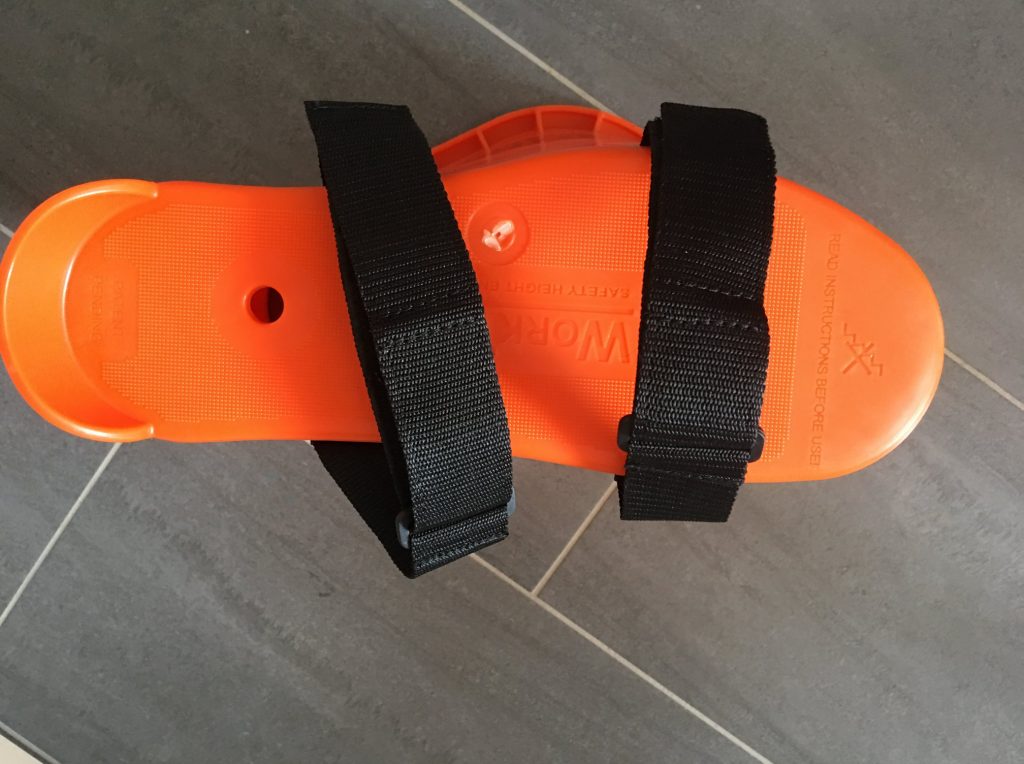 I also banged my head on the door frames a few times when I was walking about the property, and that hurt me a lot more than the little tumble did.
Since that ceiling, I have plastered another 10 or so ceilings, and now I wouldn't consider using anything else other than the WorkTall height enhancing safety boots. They have also taken a lot of the effort out of a job, which makes my life easier.
One thing I will say though is I am 6ft4in, so these boots at 12inches get me to the right height for an average height ceiling. If I was a bit shorter, then these would not be as good but still worth it for all the other jobs.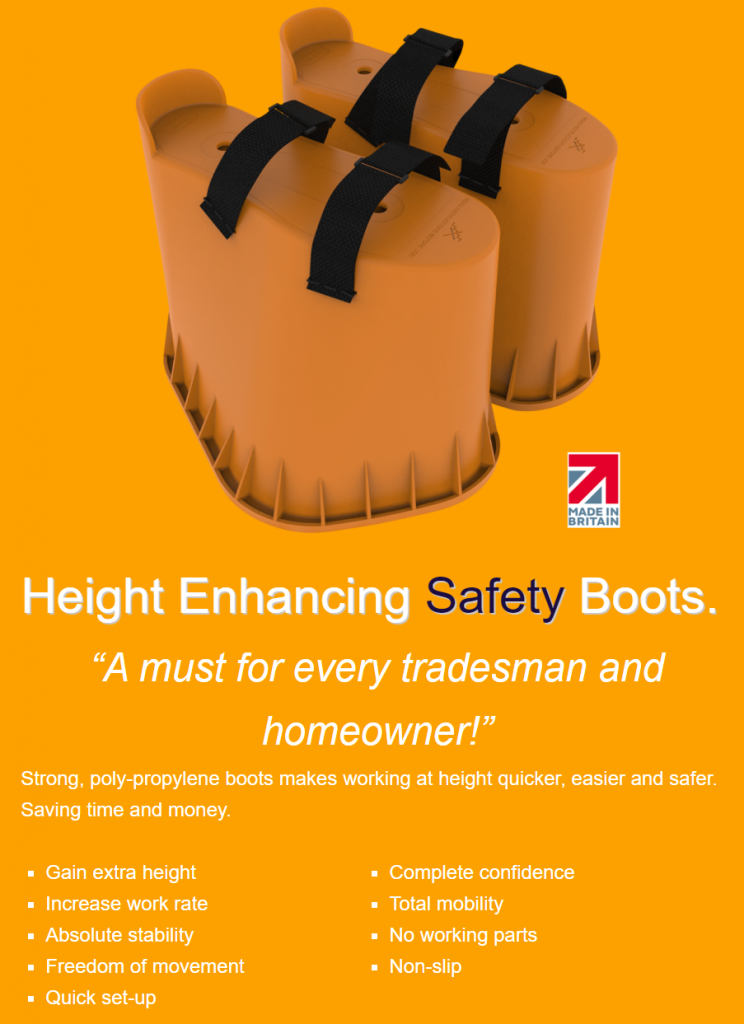 The price
Now price does play a part to a lot of decisions, and I was shocked to see how much these sell for, and at £49.99 they are an absolute bargain and won't break the bank.
I was expecting them to cost a lot more than this and just with that price in mind I would recommend everybody to have a pair just for that one time you need an extra 12 inches.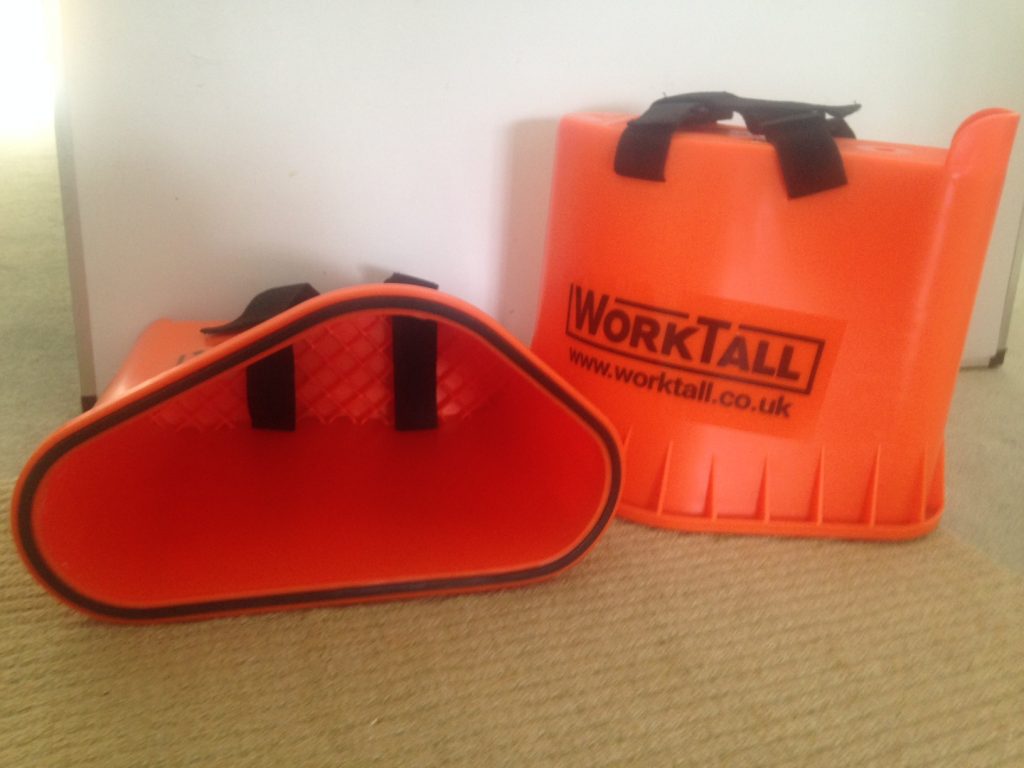 So You Want A Discount?
As ever I have worked hard with WorkTall to come up with an excellent discount for you of 10% when you use the coupon code WTB10. This coupon gives you 10% off your purchase.
Why don't you just buy stilts?
I have tried stilts a few times, but I found that after a few hours my knees really started to hurt. Also, the price of stilts can be quite costly and also a lot of sites do not like stilts, mind you I think these WorkTall boots are really for the domestic market.
However, if you are a short plasterer then maybe what you need is 24 inches as this would possibly be a more useful height.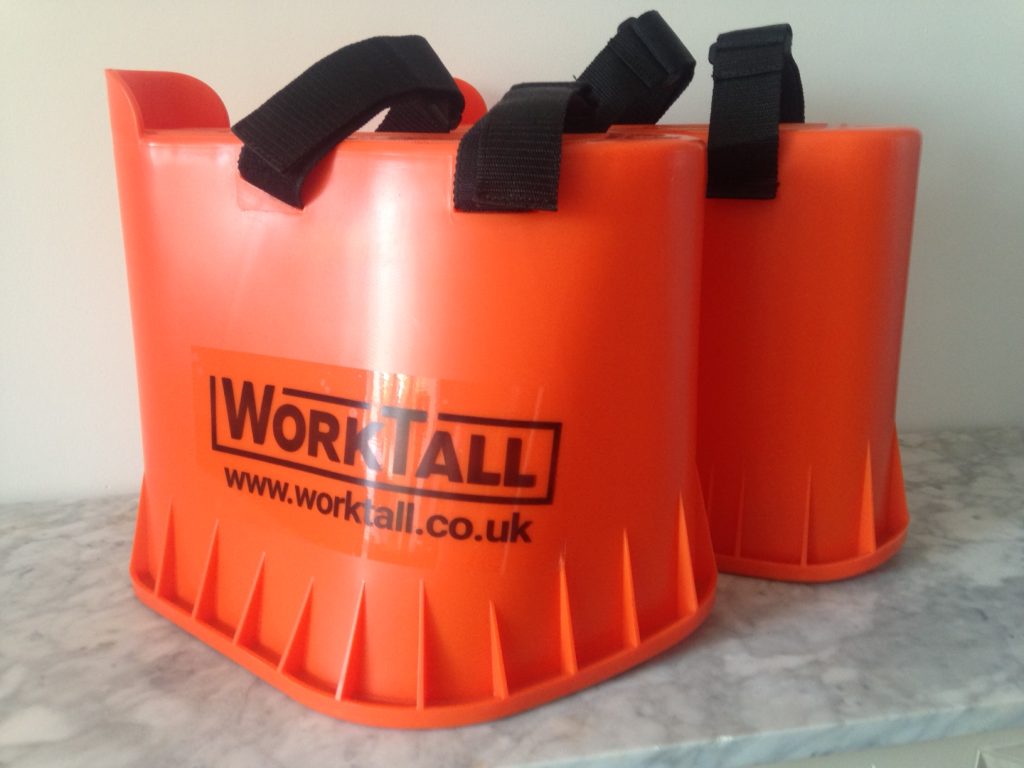 In conclusion
You can probably tell that I like these height enhancing safety boots and I can honestly say that these safety boots are so far my tool of 2019 and certainly get the TPF seal of approval.
The price point of these make them affordable, and there is no reason why you should not own a pair.
They were comfortable and easy to put on and take off, and the straps albeit very simple, were effective. However, the straps will need replacing in time as they will wear out, but for £10 the straps are very reasonably priced.
Don't forget that I have organised a WorkTall safety boots discount of 10% when you use the discount code WTB10