Comfortboard, the revolutionary energy-saving plasterboard developed by Knauf – the UK's leading manufacturer of lightweight building systems – is now being tested at Nottingham University as part of the Mark Group EcoHouse, a world-leading showcase of energy efficiency and innovation.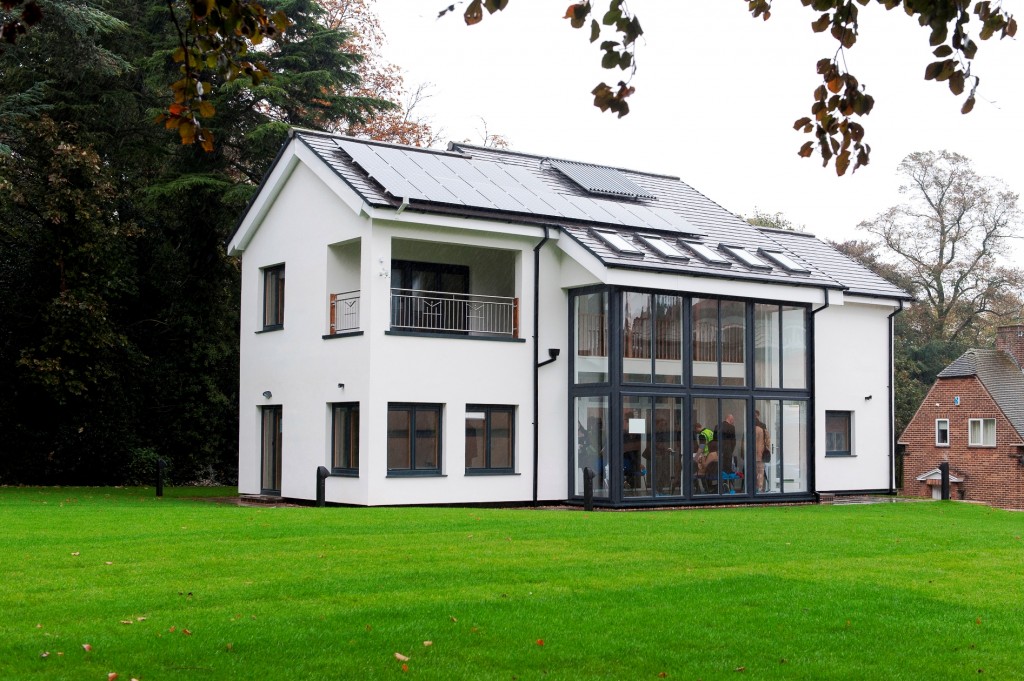 Knauf Comfortboard incorporates Micronal phase change material (PCM) developed by chemical company BASF to exploit the principle of latent heat to stabilise temperatures and cut energy consumption. This technology enables Knauf to provide the benefits of thermal mass at a fraction of the weight of conventional methods – two layers of Comfortboard achieves the same thermal capacity as a 100mm concrete wall.
Consisting of microscopic glass balls filled with wax, Micronal absorbs heat energy as the temperature rises so that the wax changes from a solid to a liquid within the glass balls so the room will cool down and stay at a constant comfortable temperature. When the room cools down at night, the wax turns back into a solid, releasing heat back into the house to keep the temperature constant.
As a result Knauf Comfortboard continues this cycle of cooling and warming the building – maintenance-free – throughout its lifetime and so reduces the need for both heating and air conditioning.
Traditional methods of construction use thermal mass as a buffer against temperature fluctuations so that walls and ceilings absorb heat when rooms are hot and then release it as they cool, so lightweight structures are more prone to overheating in summer than, say, concrete-framed buildings.
Using Knauf Comfortboard enables architects and specifiers to increase thermal mass without having to increase the load-bearing capacity of the structure, which cuts costs across the whole build programme.
Existing buildings can benefit too because Knauf Comfortboard is installed just like any other gypsum plasterboard – it can be scored and snapped and is fixed in the same manner to timber and metal substructures in walls and ceilings. Once fitted, Knauf Comfortboard can be taped and jointed or skim plaster to achieve a high-quality finish.
Acting as a state of the art research facility for both industry and academia, the EcoHouse will enable the benefits of Knauf Comfortboard to be proven and costed in a living environment. The University of Nottingham's Department of Architecture and Built Environment has set up a testing routine where the heat flux across the surface of the board is continually monitored and compared to that of standard plasterboard.