The Carbon Trust has awarded Knauf UK the Carbon Trust Standard for Carbon in recognition of its success in reducing its carbon emissions. The Carbon Trust is the world's leading independent certification organisation and the award is a step forward for the gypsum industry as a whole.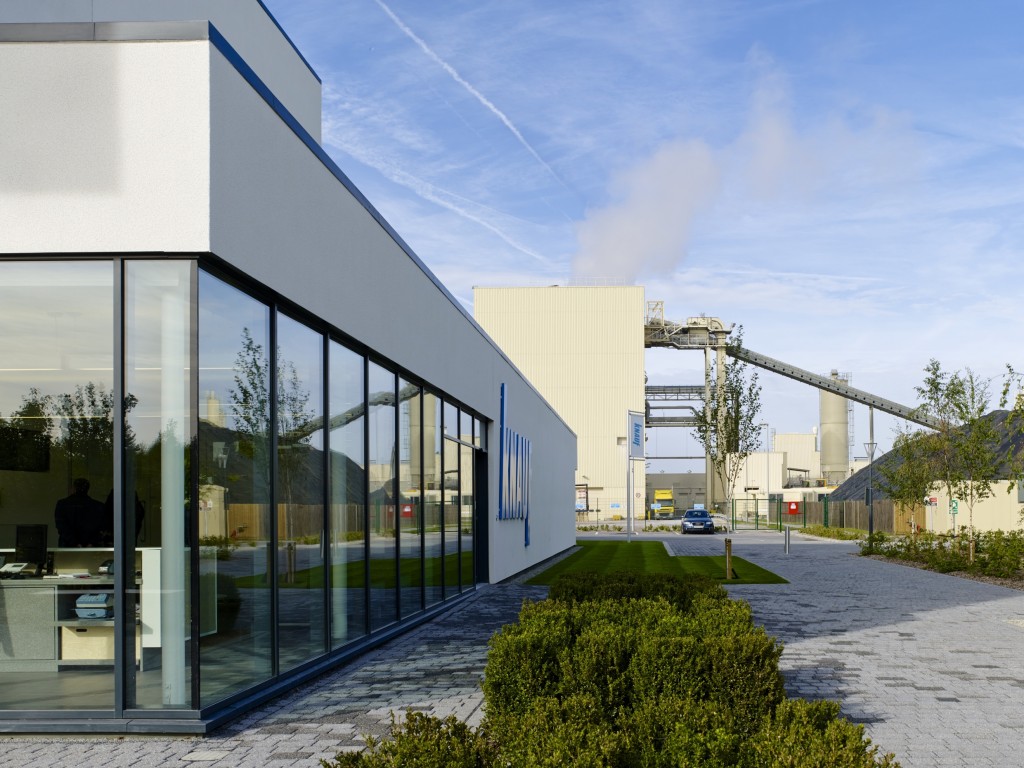 The Carbon Trust Standard is globally acknowledged as an independent certification of the company's energy usage and greenhouse gas emissions and demonstrates that the company not only has adopted best practice but has also shown real achievements in managing and reducing its carbon emissions and usage.
"We're particularly proud to have achieved the Carbon Trust Standard because it reflects the company's commitment to sustainability throughout its operations," says Lorna Stork, Knauf's Sustainability Manager. "We manufacture products that are energy-intensive to produce so this achievement not only owes a lot to improvements at factory level but also shows that we believe in managing carbon and energy use in other areas."
Manufacturing plasterboard requires a lot of energy and water, so Knauf re-formulated the composition of the boards to reduce water content and so reduce the energy consumption required to dry them.
The result is that, across the company, the average board weight has fallen by 2% over the past five years, leading to a cut in energy consumption of over 5%. Knauf also achieved considerable energy savings in the drying process. 10 gigawatt hours (GWh) of gas were saved at the company's Kent facility, and a further 2.8 GWh at its Hull plant.
These savings have been reinforced with other initiatives, including the implementation of ISO 50001, energy targets for board production, monitoring programmes and sourcing lower moisture raw materials.
Apart from the manufacturing process, Knauf also examines other elements of its business in terms of carbon use including handling and distribution. For example, there have been marked improvements in Knauf's own energy consumption by forklifts and other site vehicles due to monitoring of fuel usage and training staff on how to operate the plant and equipment optimally.
In terms of distribution, Knauf UK works with its logistics partners to improve sustainability through introducing measures such as: the introduction of Euro VI vehicles, the very latest standard for diesel engines; vehicle telematics and driver performance charts; and driver training to minimise fuel consumption.
Knauf also pioneers energy-saving sustainable products such as the ThermaFrame steel framing system, which is showcased at the company's headquarters. The system makes U-values as low as 0.15 W/m2K easily achievable by greatly reducing thermal transfer through the wall.
It is one of the many products incorporated into The Cube, Knauf's multi-million pound training, visitor and administrative centre, which demonstrates the company's commitment to sustainability and reducing carbon emissions, from the PV panels on the roof to generate electricity to the energy saving products and systems that it showcases.
Darran Messem, Managing Director of Certification at the Carbon Trust commented, "Knauf's attitude towards carbon reduction is commendable and the company's efforts have led to a significant reduction of over 5% reduction. The company is an example of what can be achieved going beyond business-as-usual and innovating to improve your environmental impact."
"Achieving the Carbon Trust Standard is one thing – but keeping it is a constant task, not one that is achieved by a single initiative," says Stork. "But, as a company, we are committed to that aim and to everything that it implies."