As an example of DIY, the Wallcrete project which John Grant the Sales Manager at Pics undertook with his sister-in-law Deb Haynes at her property in Bristol, was a tricky first time installation.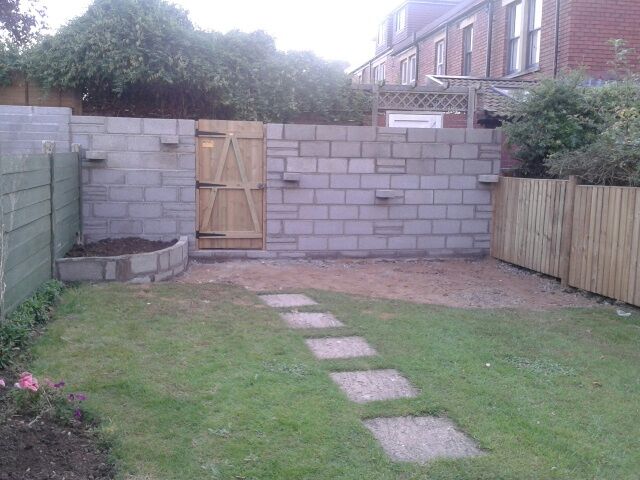 Carrying out a stone effect "Mountain Drystack" design to a 12 sq mt block wall, including shelves and planter features, was an interesting undertaking, but successfully completed over two days.
The Wallcrete work started at 8am, with a primer coat using the bonding agent and cement mix applied to the concrete block wall. With minimal troweling skills on show, it took a while to gain the confidence to trowel the sandstone coloured Wallcrete to a depth of 25-30mm, but with John's wife Ruth joining him & Deb on the troweling, and her teenage son Jake doing the mixing, it was a real family affair!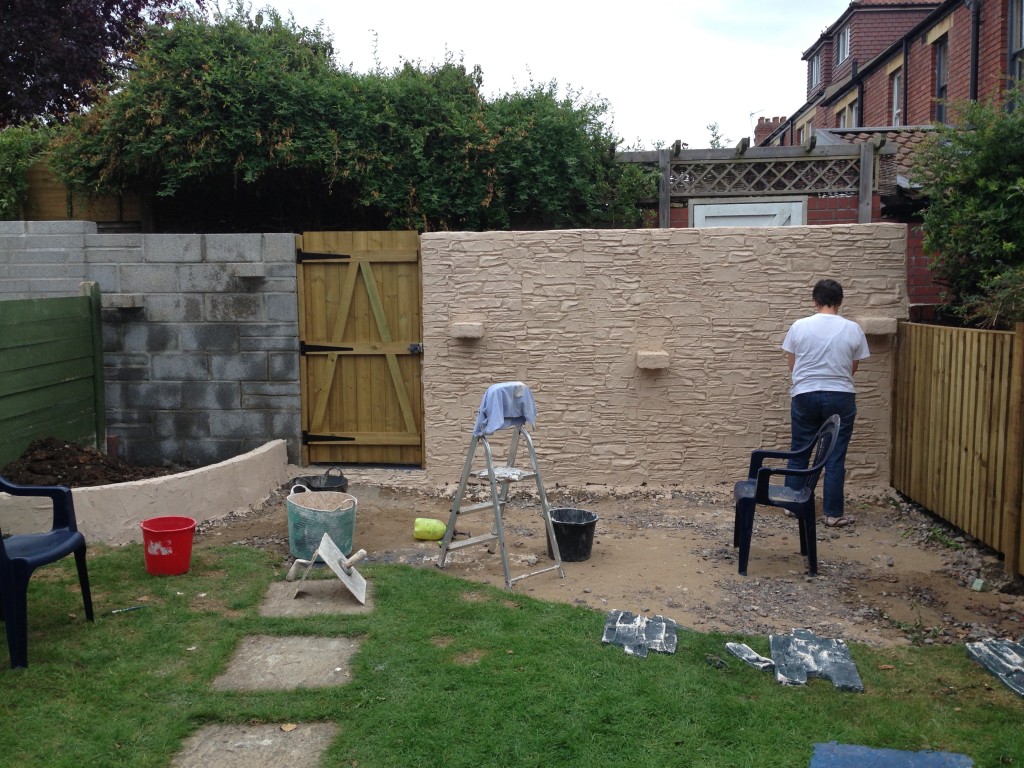 Part way through the morning, Matt Blackwell a local plasterer popped in to see how it was going. Matt had attended a recent Wallcrete training day, but had not tried it on a job yet. He helped show the guys how to apply Wallcrete more easily, particularly to the gate returns and the underside of the shelves. Matt left the job an hour later, determined to have a go himself.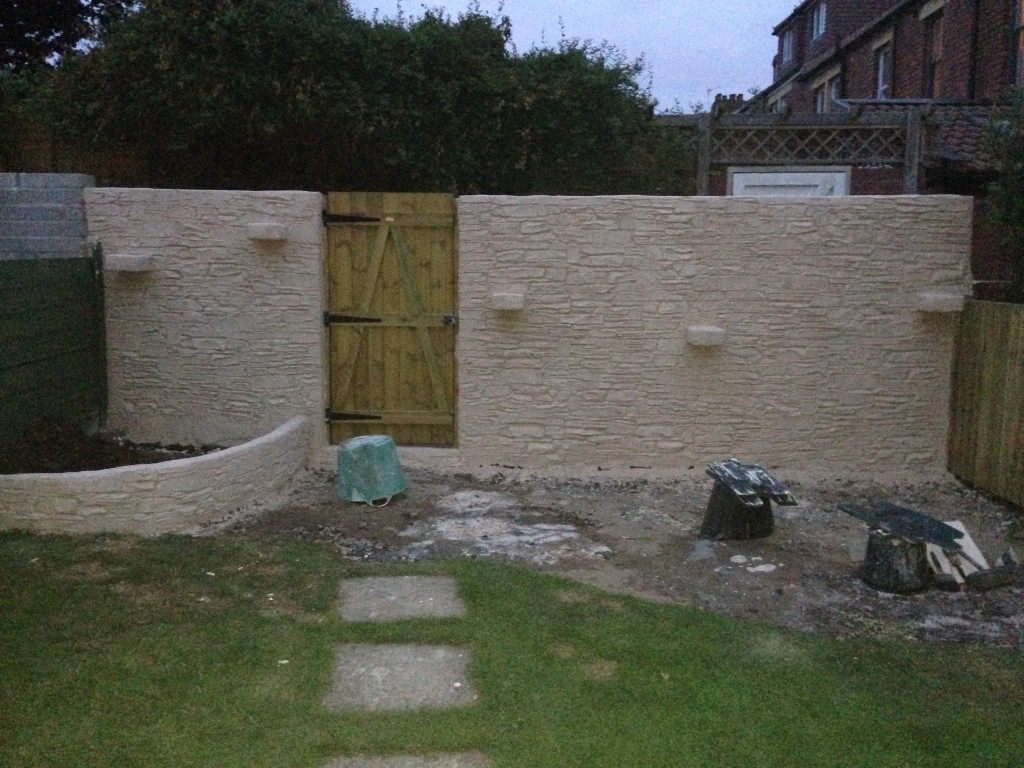 The carving of the pattern definition and to remove all odd squeeze ups was possible after only a few hours and with the Wallcrete application finished about 5pm, the scratching work carried on until 7pm, with the last few mixes being tidied up the following morning for a couple of hours.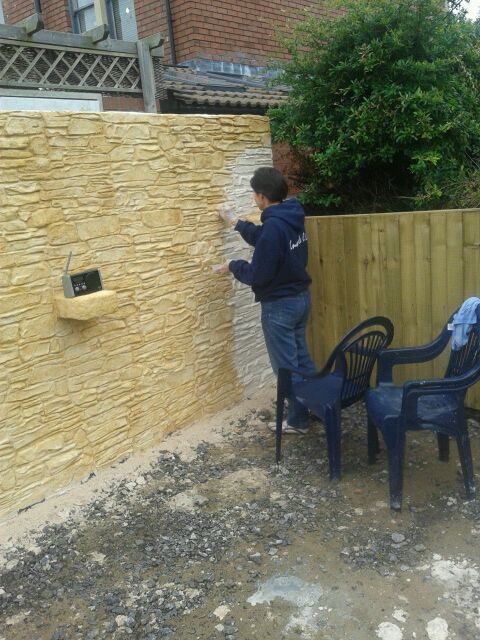 The addition of the Sandstone Wall Stain to add variation, dimension and realism to the finished print was all done by Deb over a 6 hour period just using sponges and a small paint brush, and finally an application of Wall Seal was added to enhance the colour, add protection, but retain the natural look with a Matt finish.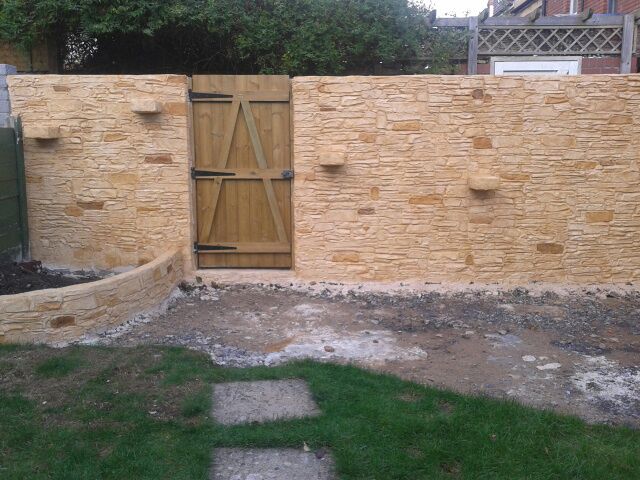 From start to finish, this was the work of amateurs, just imagine what a professional could do!!