Safeguard Europe – the UK's leading specialist in damp-proofing and waterproofing technology – has revised its CPD seminar programme on the two major, and commonly confused, causes of damp to simultaneously provide either broad or in-depth briefings on this troublesome property defect.
When tackling any kind of damp, the single most important factor is correct identification of, first, type and then, second, cause. Though many damp cases are often instantly attributed to rising damp, there are several potential types including condensation, rain penetration, and construction moisture and contaminating salts which attract moisture.
The first in the new RIBA-accredited CPD series from Safeguard – Dealing with Dampness – is an overarching introduction to the problems of rising and penetrating damp that will give architects, builders and other specifiers enough information to help them tell the difference between the two and determine sources, while giving options on how to remedy the situation.
The 40-minute seminar is delivered in the clients' workplace, and covers existing and new technologies for dealing with the different forms of damp, and highlights why some diagnostic equipment – such as certain damp meters – can lead to confusion if used blindly.
For those seeking in-depth understanding of the various types of damp, the overview CPD is underpinned with focussed seminars on specific kinds.
Penetrating damp
There are many reasons why rainwater can penetrate masonry walls: from porous Victorian bricks to unfilled perpends. And there are an equal number of issues that can make the problem worse, including poor maintenance of gutters, bad detailing and building alterations.
The CPD walks attendees through all the issues and considers how each can be treated. It also addresses exacerbating factors including defective guttering and downpipes, missing cills, poorly-designed details, the aspect of the building and the use of non-breathable coatings. The one-hour long seminar also provides an update on some of the latest solutions – such as masonry protection creams.
Rising Damp
Rising Damp: Causes and Treatment looks at everything from the physics of rising damp to the chemistry of damp proof courses (DPCs), providing a thorough briefing on what causes rising damp, and the range of potential treatments available, including recent developments.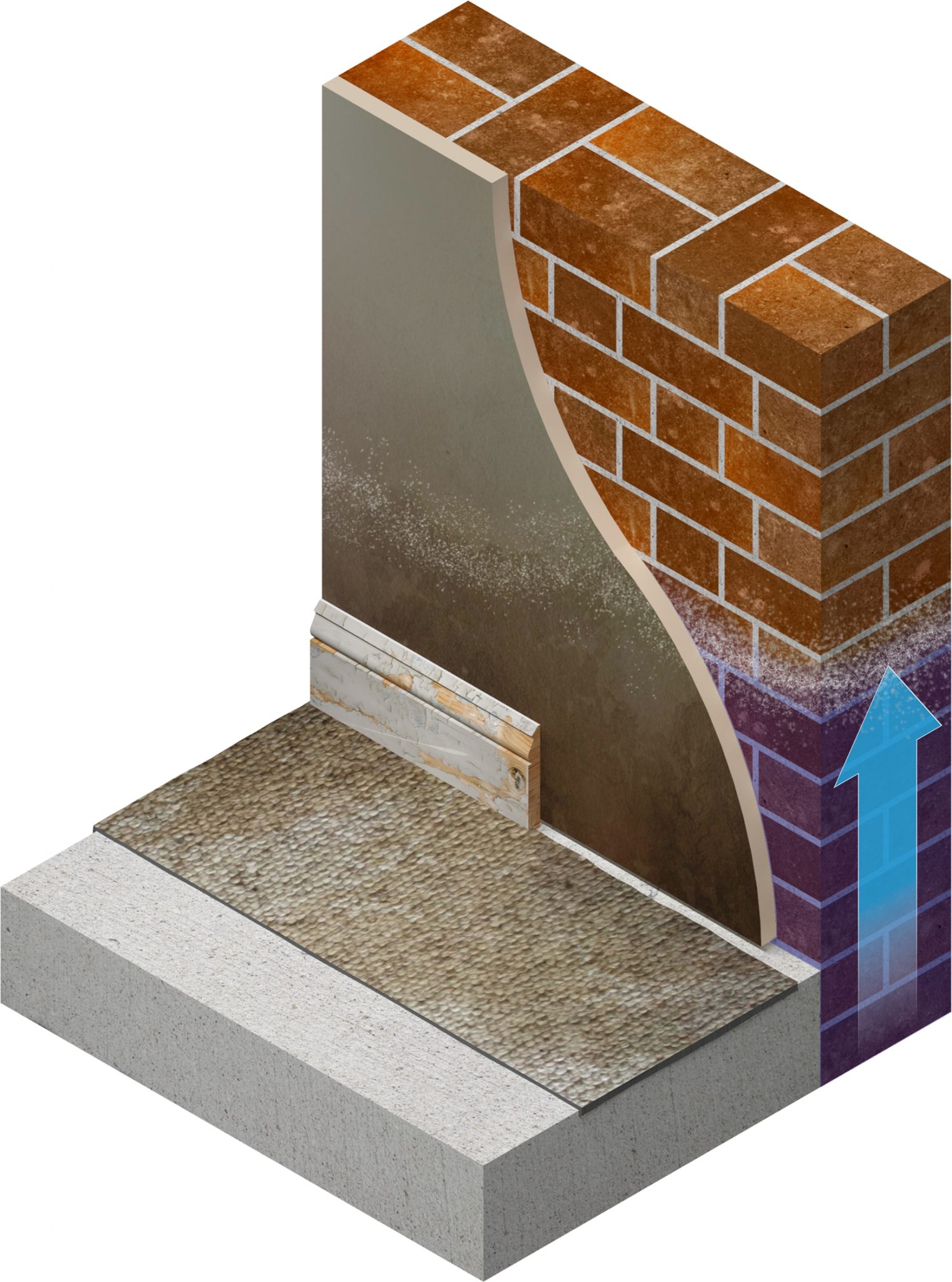 Rising damp occurs because capillary action results in water travelling through pores in masonry materials, with the height it reaches governed by a combination of pore size and the rate of evaporation from the surface of the wall.
There are several treatments for rising damp – some more effective than others – which the seminar explains. The most popular treatment worldwide for rising damp is chemical DPCs which have developed from the early silicone or stearate liquids to silane/siloxane cream injections from 2000 and in 2014, to silane rods. The latter have been shown to be the most effective, as they ensure the even dispersion of the waterproofing molecules which is vital to forming a complete DPC.
Though specifiers must be knowledgeable about many forms of damp, it is important to note that they often co-exist with each other and holistic approach to treatment tends to give the best results. Safeguard's qualified and experienced staff can offer technical advice and support to contractors, specifiers and owners on damp-proofing solutions.
For details of Safeguard's Dealing with Damp CPD programme, visit http://www.safeguardeurope.com/training/cpd-seminars