Nottingham based contractor, JWS Property Services Ltd., has helped to create a home with a difference using a plaster innovation from British Gypsum.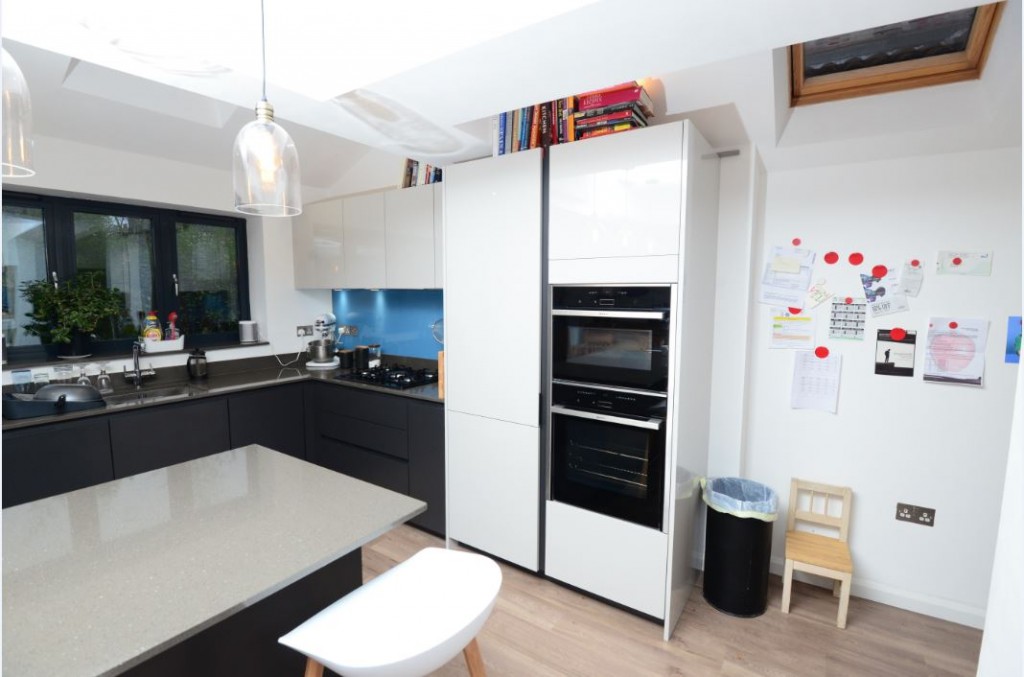 The semi-detached home in West Bridgford, Nottinghamshire, had recently undergone extensive remodelling to change the existing layout of the interior spaces. Following a kitchen extension and loft conversion, the previous kitchen-diner was transformed into two separate rooms, while the loft space was converted into a master bedroom with an en-suite.
Yet, after the completion of the structural work, the homeowner decided they wanted more from the new space, so worked with JWS Property Services Ltd. to install Thistle Magnetic Plaster from British Gypsum.
"The homeowner wanted the walls in the new kitchen and loft extension to be more interactive and a space that they could change over time and put their own mark on," said Sam Woodcock from JWS Property Services Ltd. "With its properties that attract magnets, Thistle Magnetic Plaster definitely fitted the brief. It was actually the first time I'd used the product but I was really impressed. It's applied in a similar way to normal plaster and it was very easy to use".
Part of the Rooms Made for You range, Thistle Magnetic Plaster allows the transformation of any wall into a surface that attracts magnets, making the ideal display board. Its innovative formula enables customers to endlessly change what's on show with no fuss or mess. Thistle Magnetic Plaster requires a minimum thickness of 3mm and is applied in the same way as standard British Gypsum Thistle plasters. It can also be decorated as usual without any loss of magnetic effect.
Sam continued: "There's definitely a demand for products like this. I work on a lot of domestic projects and can really see the benefits of Thistle Magnetic Plaster in the home. The people I work with want their homes to say something about them, which is why they invest in remodelling work in the first place – they want their homes to be their own.
"Feature walls are a popular way of doing this as they make a statement and Thistle Magnetic Plaster would work really well on these. You could stick shopping lists and memos to the wall, for example, without any damage to the wall itself. It'd be great in living rooms too, for photos and artwork."
To find out more about Thistle Magnetic Plaster, please visit www.roomsmadeforyou.co.uk.