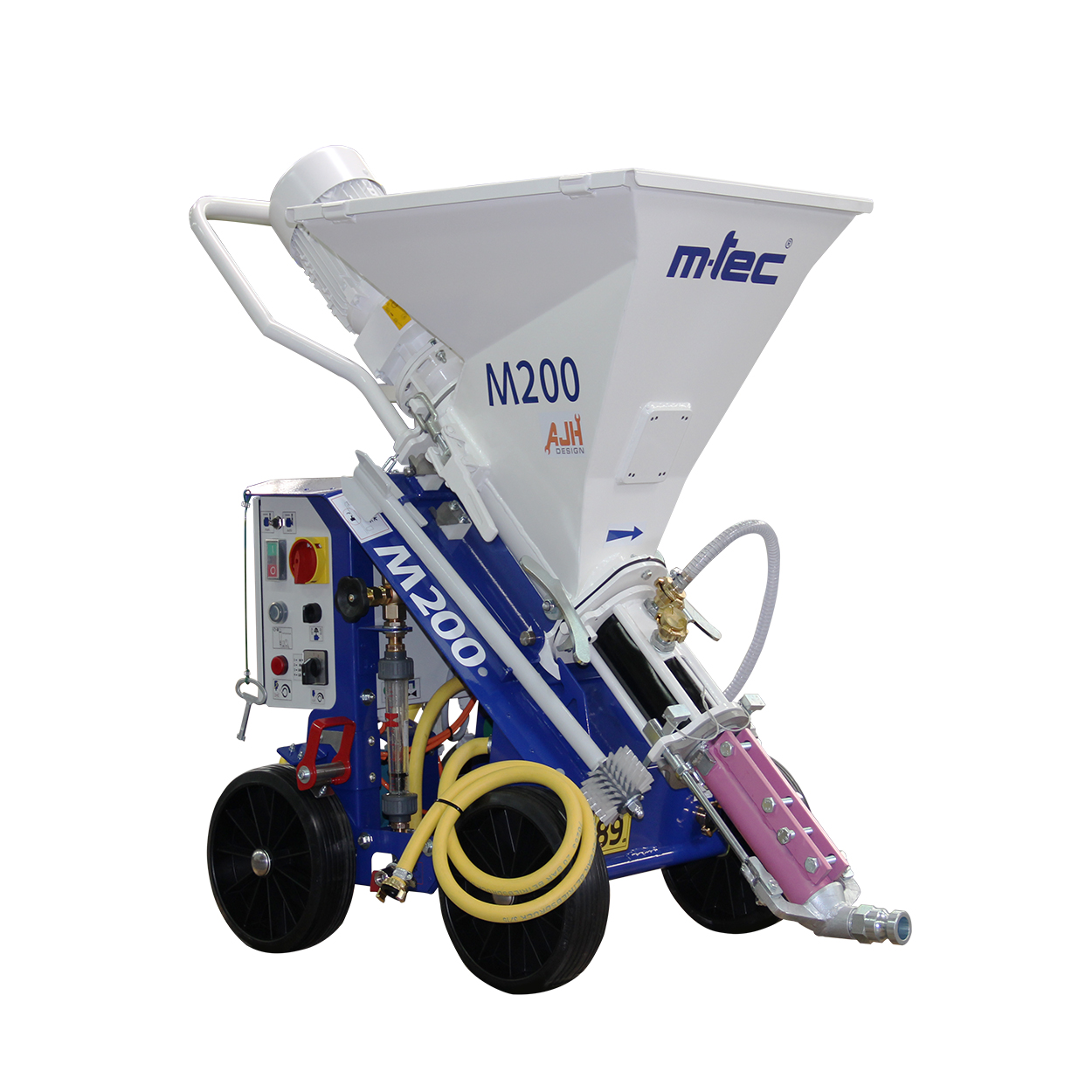 The M-tec M200 is the latest 110v plastering machine to come to the UK market, and I have to say it has been a very popular topic on The Plasterers Forum over the last couple of months.
The M-tec m200 is manufactured in Germany, and the M200 has been designed by M-tecs best design engineers, and they have also been working very closely with Andrew Hill from Plasterers 1 Stop Shop. Who is well known throughout the UK machine plastering world for designing and supplying a huge amount of plastering machines to plasterers throughout the UK.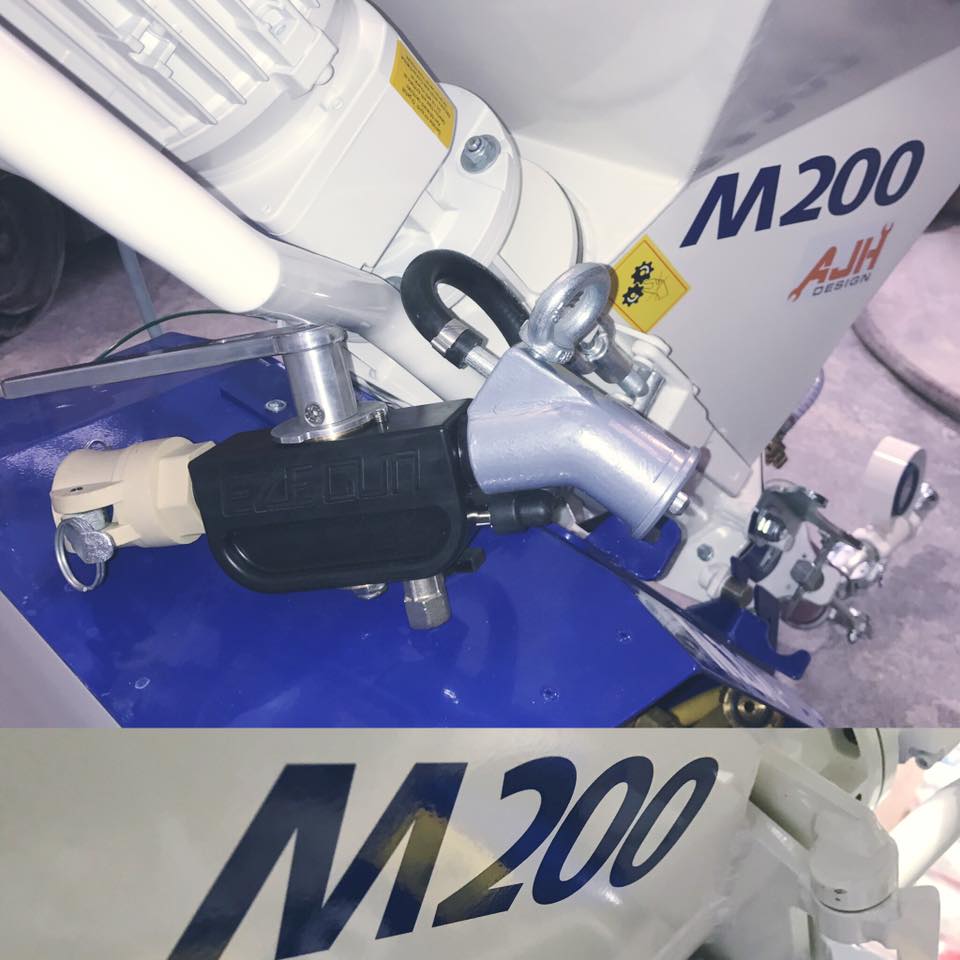 Andrew Hill is not here to take all the credit for the M-tec M200 as a lot of the design insights came from M-tec customers and end users by identifying their priorities and needs for real world onsite machine plastering situations that come up. M-tec has addressed a lot of issues that can arise from machine plastering in the UK.
The M-tec m200 is proof that the customer is (nearly) always right and this is what keeps M-tec moving forward and innovating and developing plastering machines.
With the M-tec M200 being 110v it is perfect for using on construction sites throughout the UK but also great for when you have domestic projects as well. There have always been concerns about running a 240v plastering machine on site as some construction sites do not allow you to use 240v equipment.
The M-Tec M200 has a high output and an exceptionally good pumping range compared to its competitors and from what we have heard from current customers is that there are very few limitations to it.
The Rotor and Stator coupling has been specially designed to allow the same parts to be used on both renders and plasters which means that it should save you the plasterer more money due to needing less equipment for different situations.
I mentioned previously that the M-tec M200 has great output and with an output of up to 18 liters a minute, the M-Tec M200 will give a lot of larger machines a good run for their money especially as a pumping distance of up to 25 meters is easily achieved.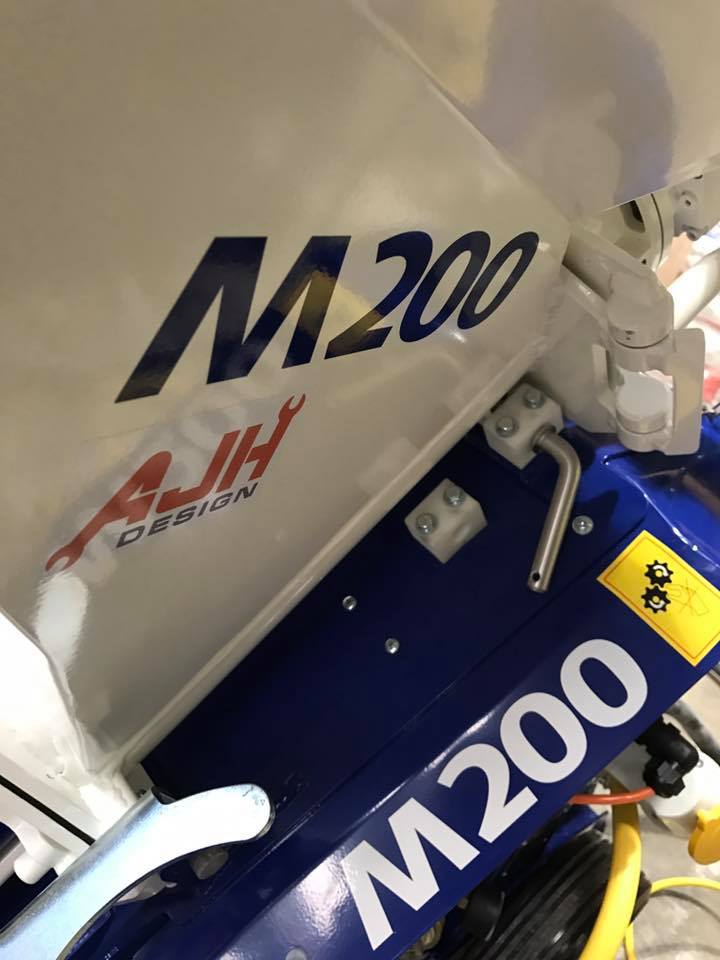 The M-tec M200 comes with a four-way speed control systems and has the ability to comfortably spray a wide range of materials and varying speeds. However, unlike other machines, you do not need to change parts of the M-tec M200 to spray different renders which are very useful.
The M-tec M200 is a great machine and is getting a lot of great reviews all over the internet, and I think it is safe to say that it is a great addition to any plasterers toolkit whether they are a domestic plasterer or a plasterer that takes big commercial projects.
The M-tec M200 comes with a newly designed EZE gun which has an automatic material and air shut off valve which helps to keep your work space and tidy and stops wastage which is never a bad thing.
With the new EZE Gun and M-Tec M200, you can spray textured finishes and basecoats for the External Wall Insulation (EWI) market. The M-Tec has easy to use controls, and by removing unnecessary switches and what not the M200 is now really easy to use and less complicated also it can be broken down quickly and easily which makes cleaning and maintenance a lot easier.
If you would like more information on the M-Tec M200, then please contact Ryan at Plasterers 1 Stop Shop for more information and prices.