Plaster and drylining manufacturer, British Gypsum, has launched 'In the Mix' (www.bginthemix.com), a new blog designed for construction professionals.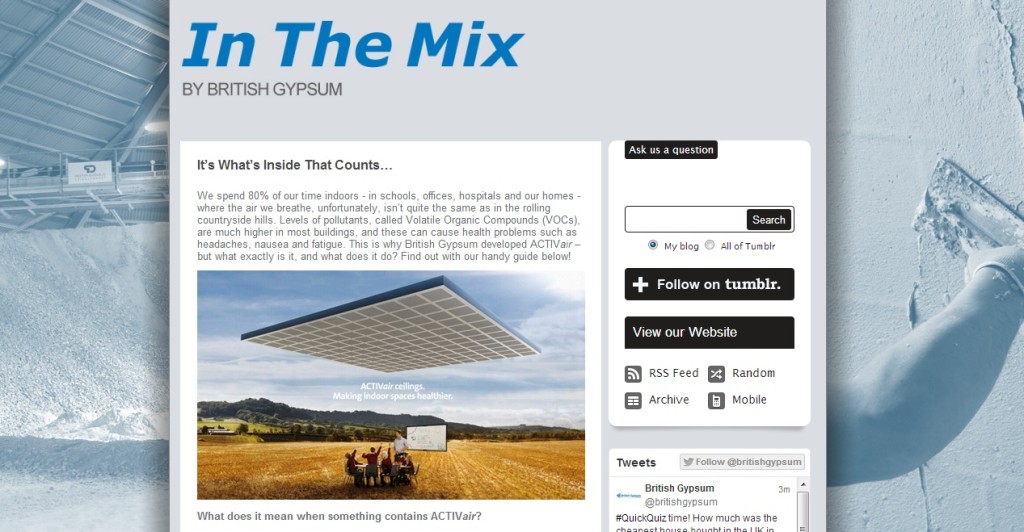 With an ideal balance of interesting articles on industry issues, fun snippets of lifestyle content, and news of the latest British Gypsum products and services, In the Mix offers entertaining and informative content for construction professionals. In addition, the blog features top tips articles for tradespeople, and readers can seek advice from experts at British Gypsum directly through the Question and Answer page of the site.
"In the Mix is designed with a range of industry professionals in mind, from architects and designers, to site managers and installers," said Natalie Davenport, marketing manager at British Gypsum. "It contains easy-to-digest updates on the latest initiatives and innovations from British Gypsum, along with articles on wider construction topics, perfect for those looking for interesting content to read on-the-go."
To view In the Mix, please visit www.bginthemix.co.uk or for more information on British Gypsum please visit www.british-gypsum.com .