Tasked with plastering two properties on Horse Shoe Lane in Guildford, Currier Plastering used Knauf Airless Finish, and soon realised that the Airless range provided a stunning finish whilst saving time on plastering by traditional methods.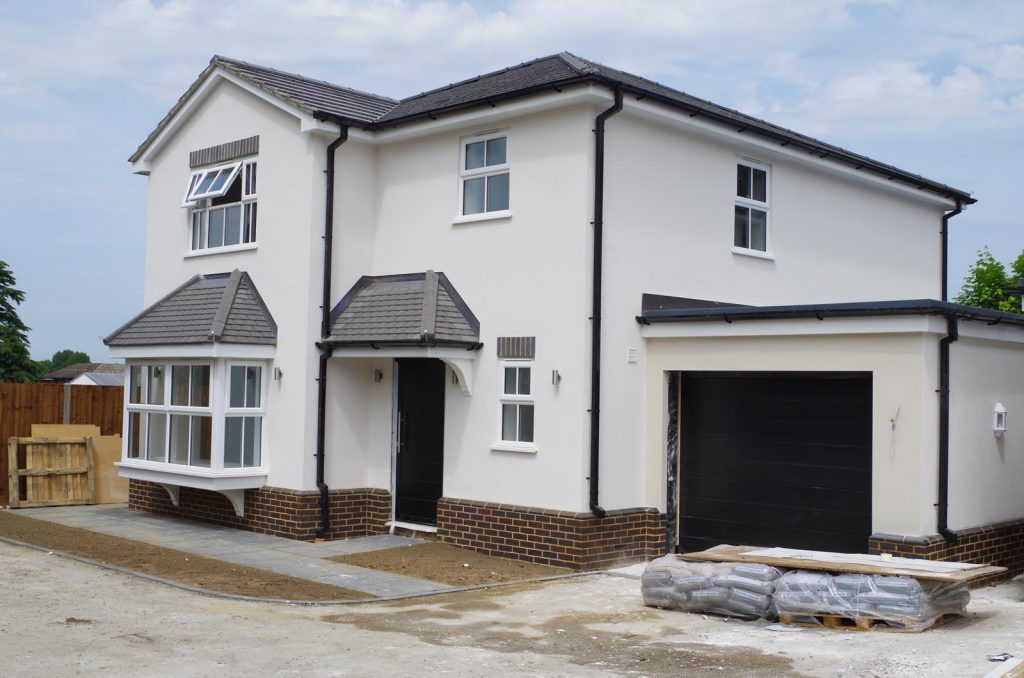 Contractors Merit Building Services tasked Currier Plastering with the boarding, plastering and painting of two large plots on Horse Shoe Lane in Guildford. Ross Currier, project manager of Currier Plastering, knew that Airless Finish would be ideal for the project.
"After years of plastering in the traditional way by hand, we were able to test the Airless Finish range and we were really impressed. We knew Knauf products well, as we have used MPFinish and MP75 before this."
Work on the Horse Shoe Lane development began in February, and plastering took place over a period of two weeks. Part of the Readymixed Finishing Solutions range, Airless Finish has a number of advantages over traditional plastering systems that can lead to a significant time-savings during a project.
Using a high pressure piston pump machine, Airless Finish is applied in two coats of between 1 and 2mm, leading to an average drying time of 12-24 hours. The Airless range of products can be applied up to four times faster than conventional plastering methods.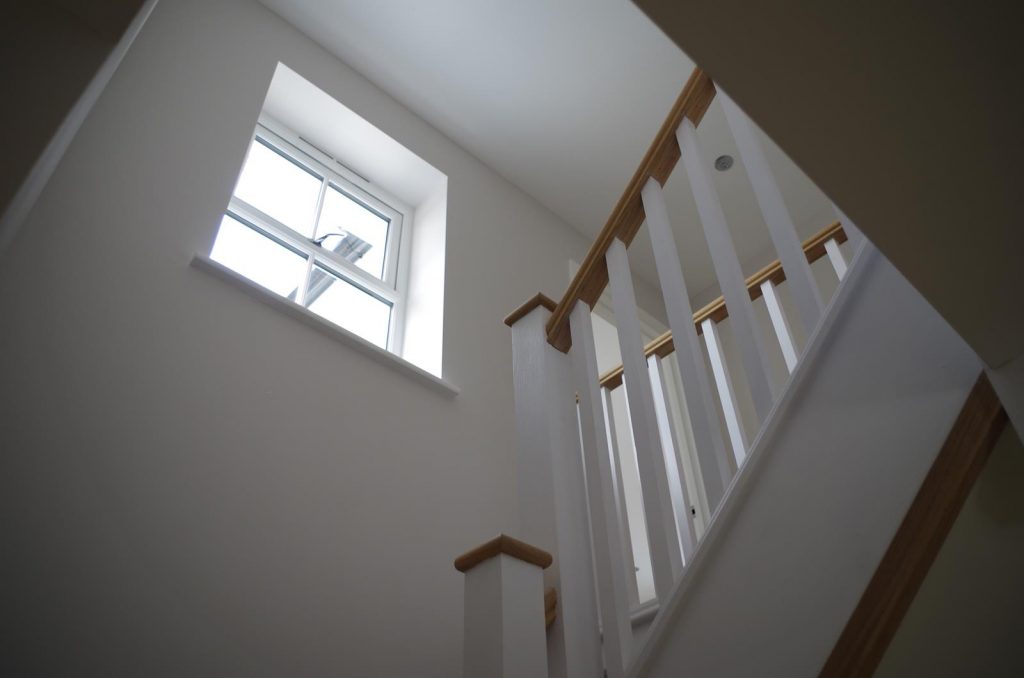 "The system really comes into its own when used in big open spaces, but the speed advantage isn't the only benefit. We were absolutely amazed with the finish we were able to achieve by using it.
"It makes a huge difference to be able to go through a job and not have to worry about snagging. When we use the Knauf product, the quality of the finish itself is so high that we can actually save time on the overall project – there is no need to go back over our work as we would when using traditional plastering techniques."
Knauf Airless Finish does not require a direct water supply on site, as it is pre-mixed in the factory to the correct consistency. Because of this, any spare material can be placed back into the hopper or tub and recycled, another reason why Ross was so pleased.
"Compared to traditional plastering, this produces very little waste at all, and everything else that is spare goes straight back into the hopper. The only water that we actually require on site these days is to clean our tools after we've used them.
"Overall we were 100% happy with Knauf Airless Finish. If I could use it every day for the rest of my working life I would be happy."
Fast and efficient, Knauf Airless Finish proves that a high quality plastering does not need to come at the cost of time.