Company marks 500th client registration with Considerate Constructors Scheme
London, United Kingdom, 8 March 2016: Bellway Homes Limited – one of the UK's top housebuilders – has been recognised for its long-term commitment to improving the image of the construction industry.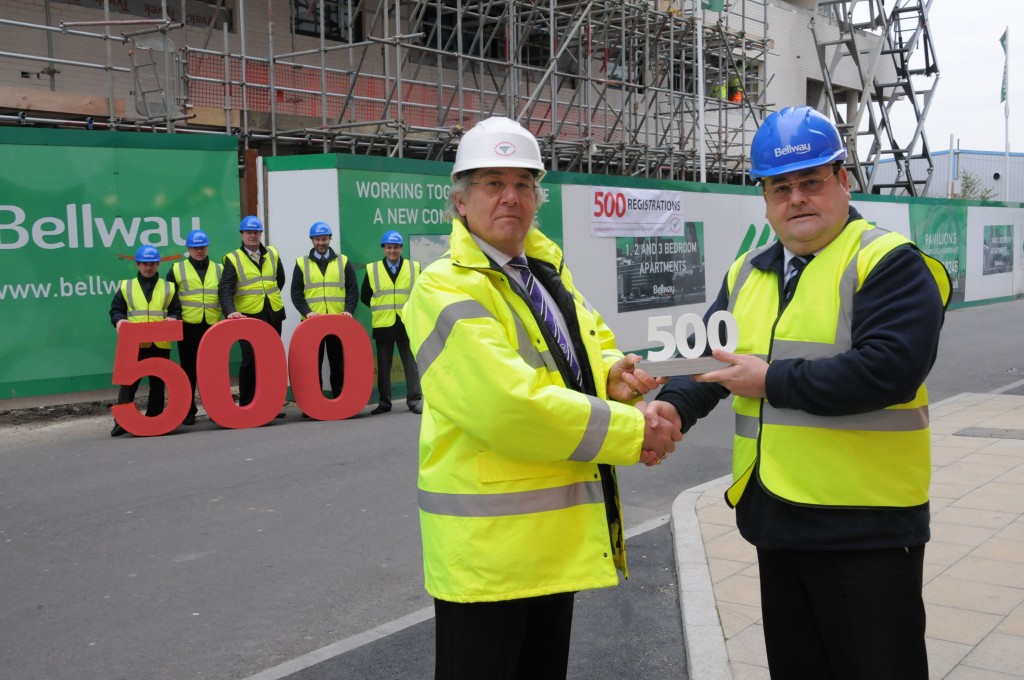 The company, which has been in business for over 70 years, reached its 500th client registration with the Considerate Constructors Scheme for the latest phases of The Pavilions development, in Tottenham Hale.
Bellway's The Pavilions is part of a staggering £450m regeneration of the Tottenham Hale area, providing over 1,200 new homes to the north London suburb.
A pioneer of considerate construction, Bellway Homes led the way as one of the first housebuilders to register with the Scheme, in 1998. Since then, Bellway Homes has won seven Considerate Constructors Scheme National Site Awards.
This year will be no exception, with Bellway short-listed for yet more National Site Awards. The Award categories are Bronze, Silver, Gold, Runner-up to Most Considerate Site, and Most Considerate Site. The awards ceremony takes place next month.
Considerate Constructors Scheme Chief Executive Edward Hardy commented: "Bellway Homes' milestone achievement exemplifies the commitment it has made towards improving the image of the industry.
"Housebuilding continues to be one of key construction priorities for the nation and the Scheme is delighted to see that Bellway is helping to drive the housebuilding industry forward by being a considerate constructor."
Ted Ayres, Chief Executive at Bellway said: "This milestone is a great accolade, and testament to the professionalism of our on-site teams. As one of the first housebuilders to register almost 20 years ago, we have been continually supportive of the Considerate Constructors Scheme and its mission to raise standards and improve the image of the construction industry. At Bellway, we strive to ensure that all our sites across the country operate in a safe, secure and respectful manner, with minimum impact on surrounding environments and communities."
John Haggerstone, Construction Director at Bellway Homes Thames Gateway added: "We are really proud to reach this significant milestone with our development. We pride ourselves on proving a considerate construction environment, for both our builders on site and those living around it, particularly at The Pavilions. We are proud of our reputation and to be part of the Considerate Constructors Scheme."