More than 100,000m2 of Airless Readymix Plaster developed by Knauf – the UK's leading manufacturer of lightweight building materials and systems – has accelerated construction and simplified supply chains on a scheme to transform a former brownfield site into one of the largest student developments in Europe.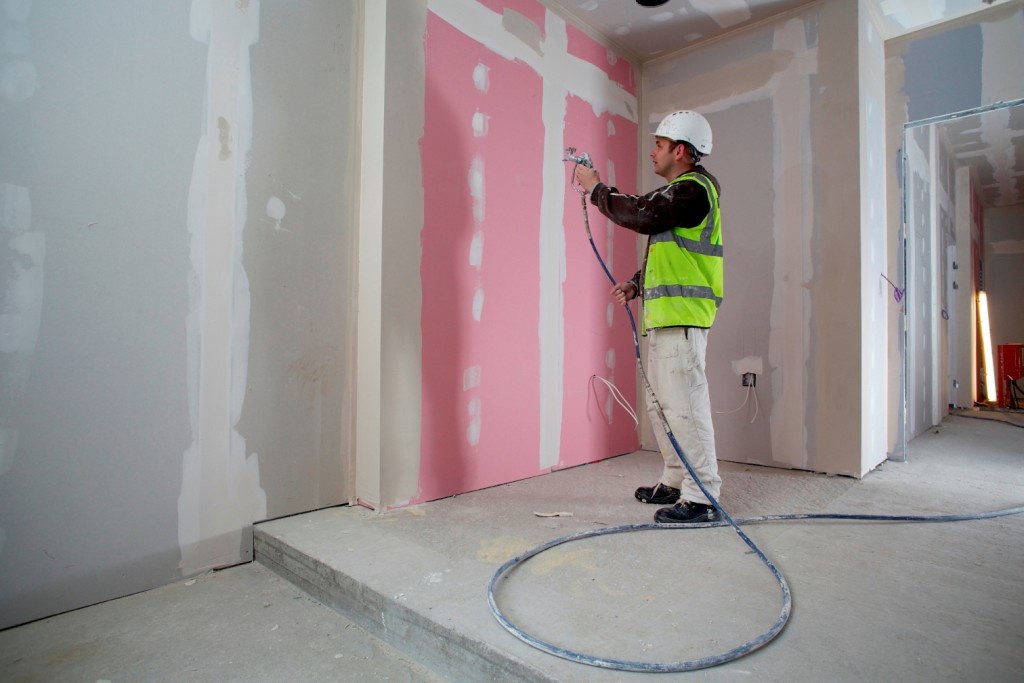 Built in three phases by Metnor Construction, the Portland Green student village on the eastern edge of Newcastle city centre will provide more than 2,000 beds – together with retail and leisure facilities – for students from both Newcastle and Northumbria Universities.
Phase One, Winn Studios Building, accommodates 396 Northumbria University students and was completed and ready to let in 2011. Known as Turner Court, Phase Two is a 274-bedroom luxury student accommodation building plus two retail developments that was fully let within days of opening. The third phase, Rosedale Court, currently being finished by sub-contractor F Southern Painting & Decorating, will add a further 338-bedroom accommodation building, along with an element of retail and commercial space.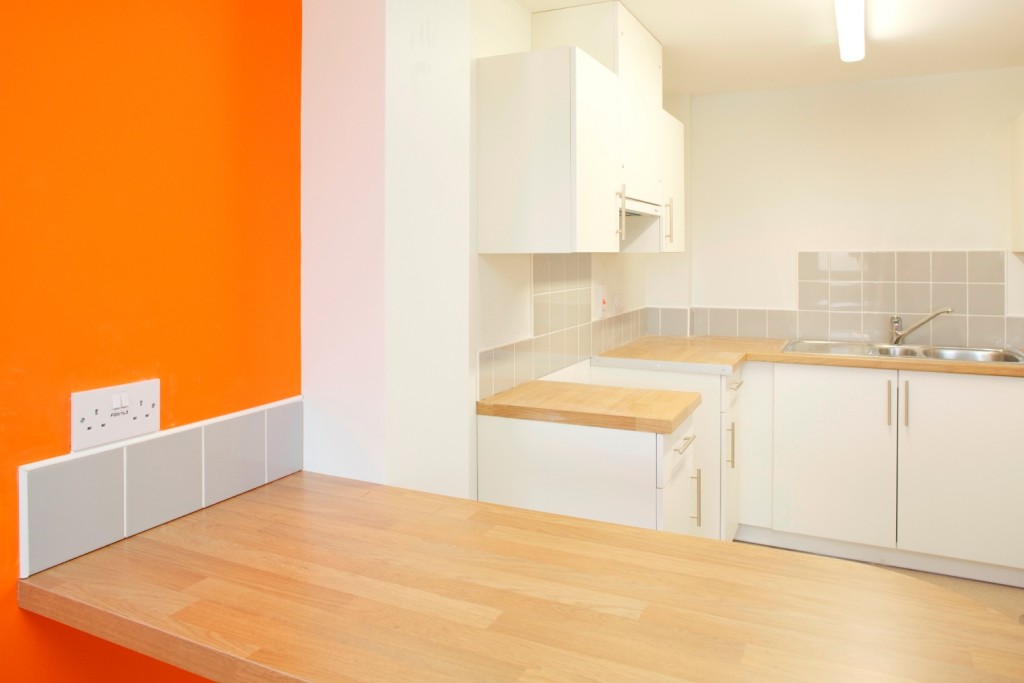 Each phase of the scheme incorporates Knauf plasterboard and metal systems, which were finished using Airless Readymix Plaster to meet tight deadlines and deliver a top quality finish
Metnor's Senior Quantity Surveyor, David Laidlaw, said that spray-applied plasters meant that there was no compromise between achieving a high quality finish and the fast track programme. "We have used Airless Readymix Plaster on several projects over the past six years and every time it delivers a quality finish in a reduced time frame," he says. "The client has also commented very favourably on the superb finish that we've been able to achieve using this system".
Metnor specified Knauf Airless Readymix Plaster because it wanted a single point of responsibility for the finish and because it had been impressed with the product's performance on previous projects. "The sub-contractor is primarily a decorating company but we wanted them to take on the whole job once the plaster boards were up," Mr Laidlaw explained. "It also eliminates the mess and drying issues associated with traditional wet plaster and we get other trades in far more quickly once it has been applied."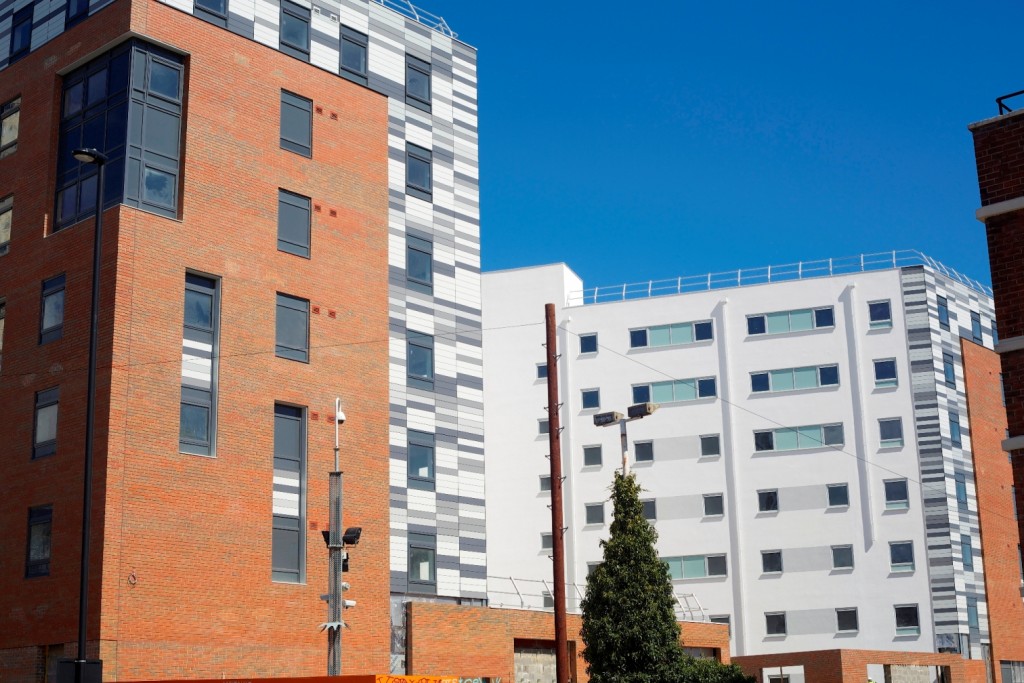 For its part, F Southern Painting & Decorating Ltd found the product swift and easy to apply, while achieving a first-class finish. "This is the fourth project where we've used the Knauf Airless Plaster System and the quality and finish that we can achieve is impressive. We can apply the system twice as quick as traditional plaster and it dries three times faster, which has been invaluable in enabling us to keep to a very tight programme," said director Paul Norvell.
"The client's highly efficient structure and programming methods have enabled us to tape, joint and apply a two coat spray plaster system to a minimum of 1000m2 in normal working hours, or 25m2 per hour for one squad."
The company found, that it could save significant time by using Knauf Airless Primer Surfacer product as a top coat and the finish was good enough to eliminate the need for two coats of standard emulsion paint on ceiling areas. So on Phases One and Three, it applied the Airless Primer Surfacer to provide a decorative finish, equivalent to a mist-coat to the walls and a finish coat for the ceiling, opting for Knauf Airless Plaster Finish on Phase Two.
Another advantage, Norvell pointed out, is that Readymix Plaster is very sustainable as it does not need any direct water on site and so cuts down water usage by up to 50% when compared against traditional powder skim products.. The packaging itself is recyclable plastic, any waste material requires little or no waste stream management and transport requirements are minimised because just one 25kg bag will cover up to 20m² of wall. Health and safety is also improved because there are fewer movements of material and because there is little mess so there are no trip hazards.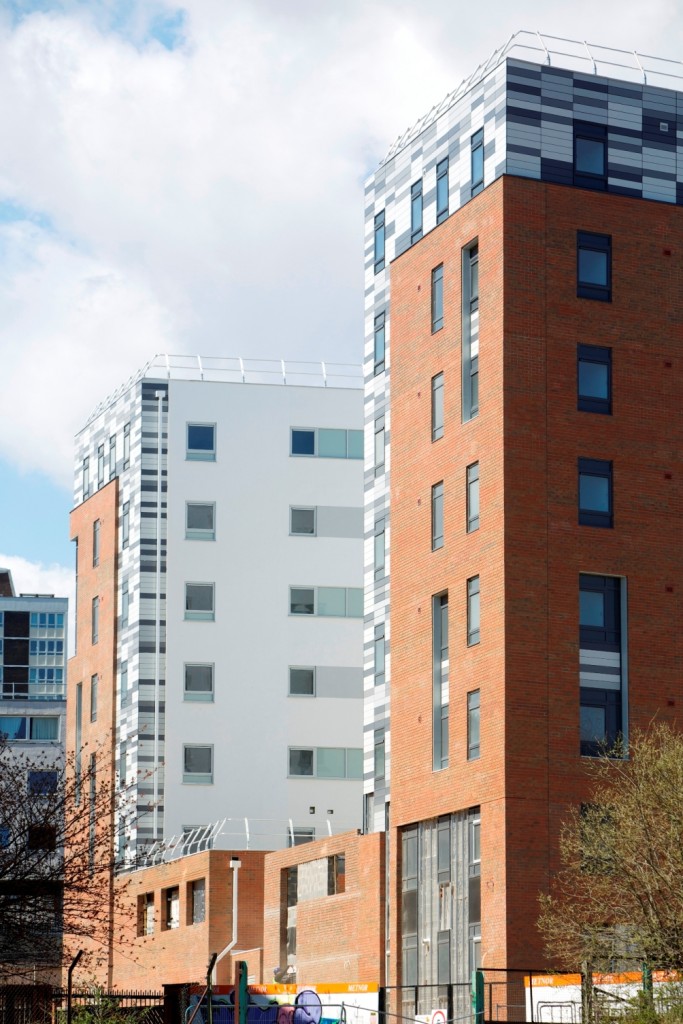 Specially formatted for use with readymix spray plasters, Airless Primer Surfacer achieves a far smoother finish for walls and ceilings than traditional plasterboard primers, resulting in a high standard of paint finish that will not show any joints — even in critical light conditions. Walls and ceilings can be given a smooth finish with ease using Knauf Airless Finish, which can be applied as a two-coat finish or as a basecoat for Airless Primer Surfacer.
The remaining products in the range – Knauf Airless Backing and Knauf Airless DuraDeco – provide all that is required to deliver a matchless surface in a fraction of the time required by traditional means onto plasterboard, concrete and blockwork substrates.
Manufactured from crushed and milled marble together with polymer and organic binders, these plasters are faster and easier to apply than traditional plasters while achieving the same high quality of finish. Delivered ready to use, the plasters remove the need for any mixing on site, dry rapidly and are easy to finish –- just spray, level, sand and paint.