Knauf has added to its ceilings portfolio with the Knauf Slimgrid suspended ceiling system, providing customers with a rapid way to install suspended plasterboard ceilings easily and inexpensively.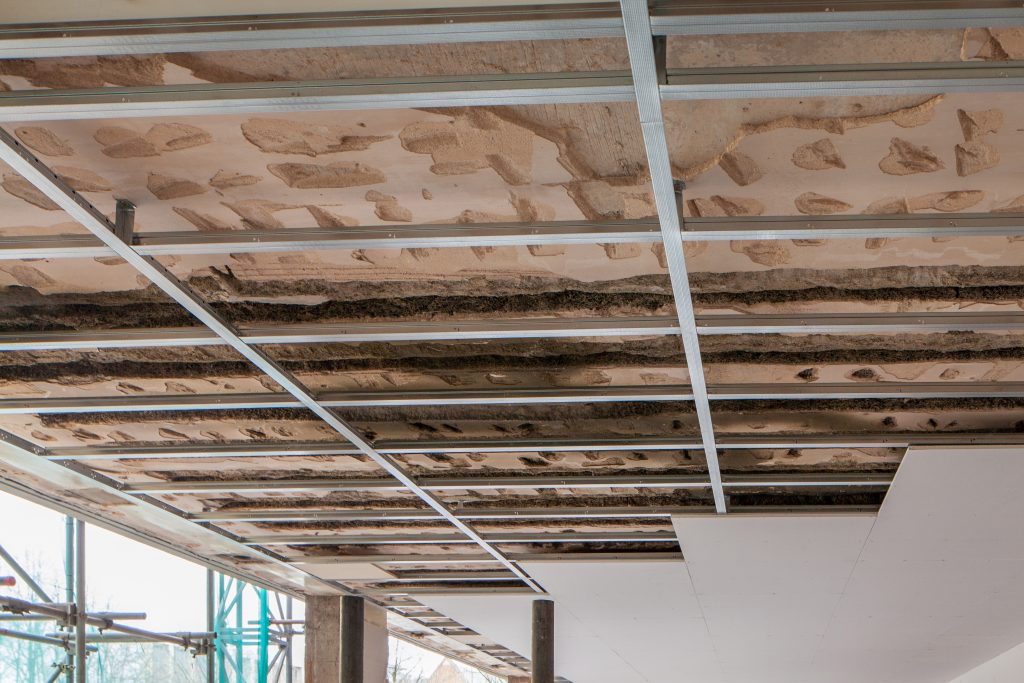 The Knauf Slimgrid system represents a major breakthrough in the suspended ceilings market, created to speed up the installation of plasterboard ceilings and reduce the void depth above.
Designed to be quickly connected to form attractive, ridged plasterboard ceilings, Knauf Slimgrid can be installed up to 30% faster than conventional gypsum ceiling suspension systems.
The speed and ease of installation comes from the pre-indexed hole locations which eliminates time taken for the measurement, aligning and squaring of cross tees.  Once initial set out has been established, everything else becomes automatic.
Coupled with the patented QUICK-RELEASE clip design, a simple push fit action, the Slimgrid system makes adjusting and removing ceiling structures easy without the use of specialist tools.
Already available from Knauf – one of the world's leading manufacturers of lightweight building materials and systems – is the Knauf MF ceiling systems.  Still the most popular way of installing plasterboard ceilings, the MF suspended ceiling system is designed for use in most internal dry lining applications but is typically used in commercial developments where large spaces can be achieved.
With the benefits of the MF system in respect of versatility but great installation speeds the Knauf Slimgrid system is ideally suited to smaller, refurbishment and new build projects such as schools, hotels, where its flexibility can truly be appreciated.  No other suspension system gives the same flexibility to make easy transitions from soffits to flat and curved ceilings.  Transitions from plasterboard to acoustical ceilings are also easily accomplished.
Manufactured from galvanized steel, the grid system is capable of maintaining a ceiling load of 19.85kg/m2 under typical grid configuration.  Pre-engineered cross tees and main tees join easily and lock in place to form a rigid, square and level structure to which plasterboard is easily attached.
Ideal where the specification requires double skin board finishes.  It is designed for fire rated ceiling assemblies, tested in accordance with BS 476: part 23 with 60 minutes structural fire protection.