Eazymix Ltd. is celebrating a very successful end to the year with its plaster modifier products Extratime and Halftime being listed at Wickes.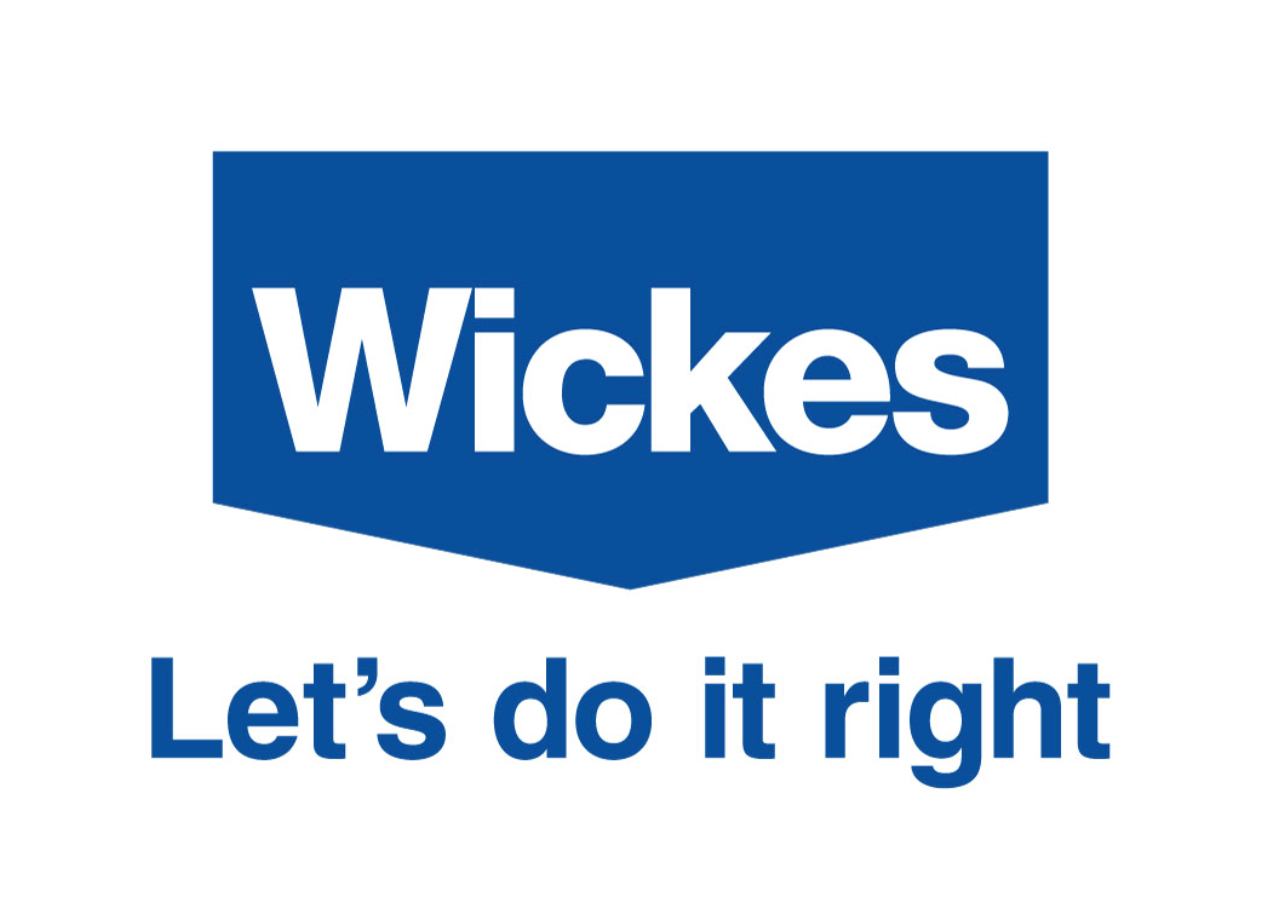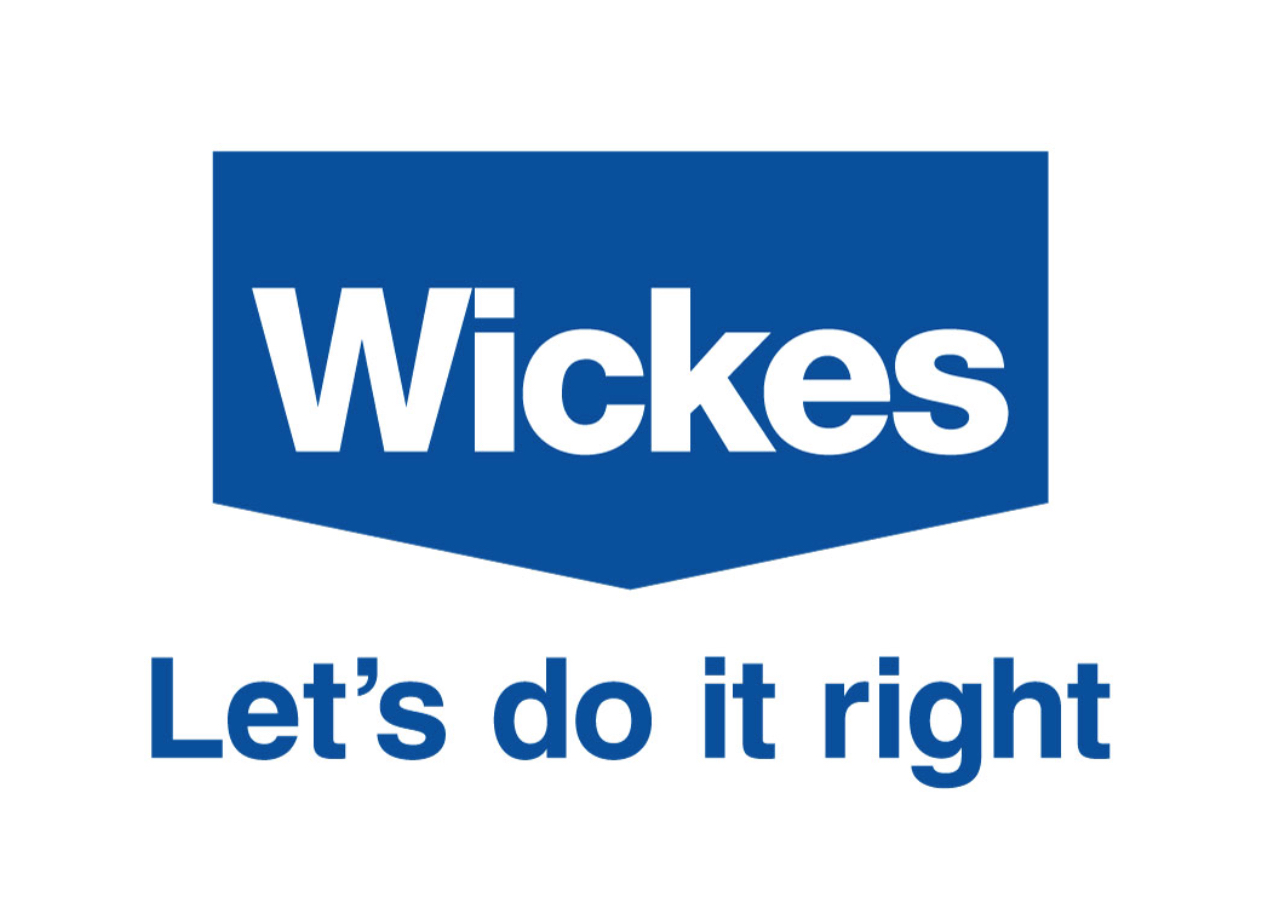 Throughout the year the company has increased the number of channels trade plasterers can buy their products from. Extratime and Halftime are now available from independent builders merchants all over mainland UK and the channel islands, nationwide Travis Perkins branches on request, and now through national DIY retailer Wickes.
"Wickes is a massive step forward for us" explained Mark Shepherd, a former trade plasterer and Director of Eazymix Ltd. "It allows plasterers from all over the UK to purchase the product at the same time as they buy their finishing plaster. "
Both products have been developed to help trade plasterers modify the setting time of plaster for specific needs. The trade plasterer may require a much faster setting time for a small project such as a small bathroom ceiling, a small wall or patches. Alternatively, some projects require a much slower setting time, for example, very large ceilings or very large open plan rooms.
The products are conveniently packaged in single use sachets so there is no measuring, weighing or experimenting required.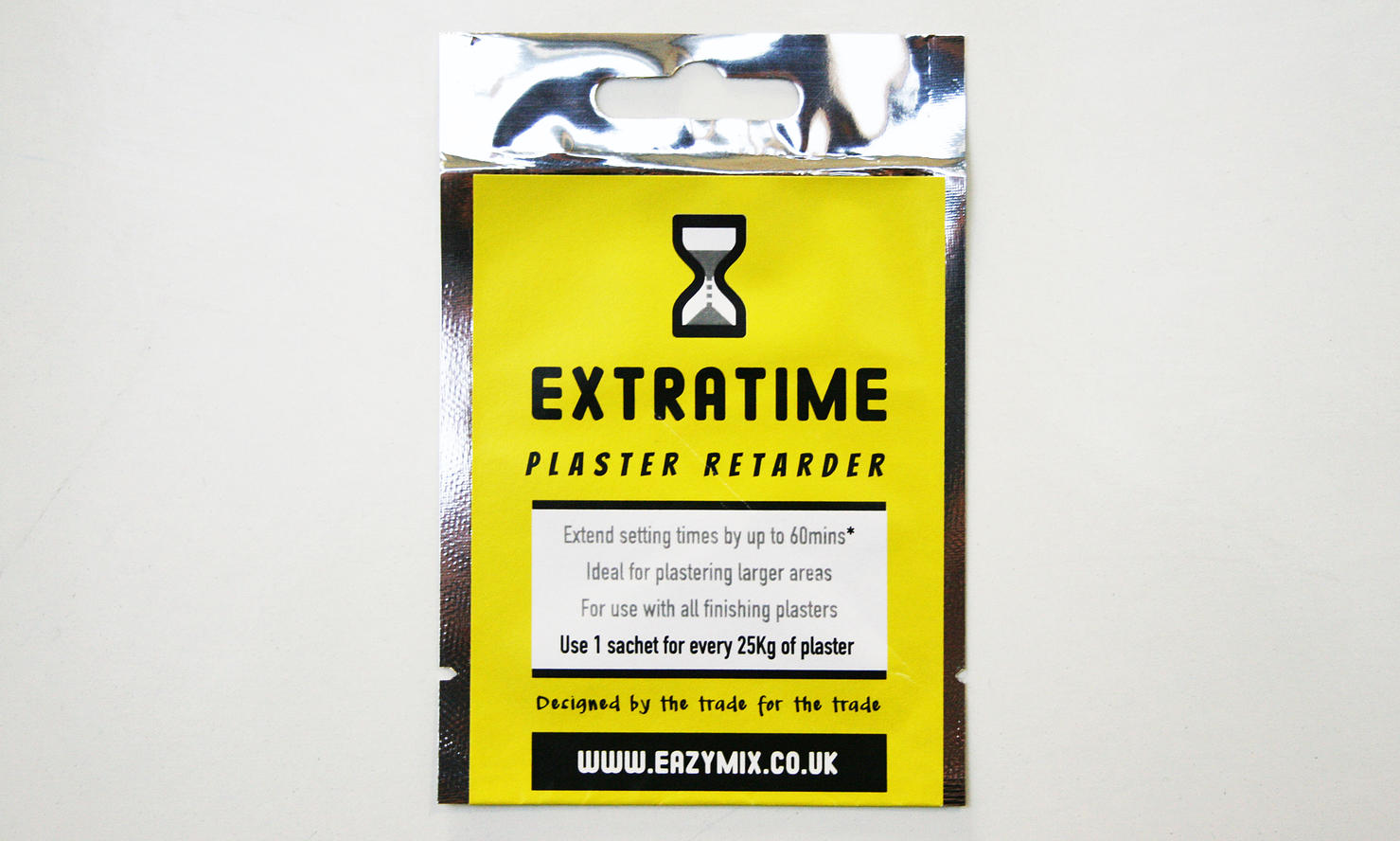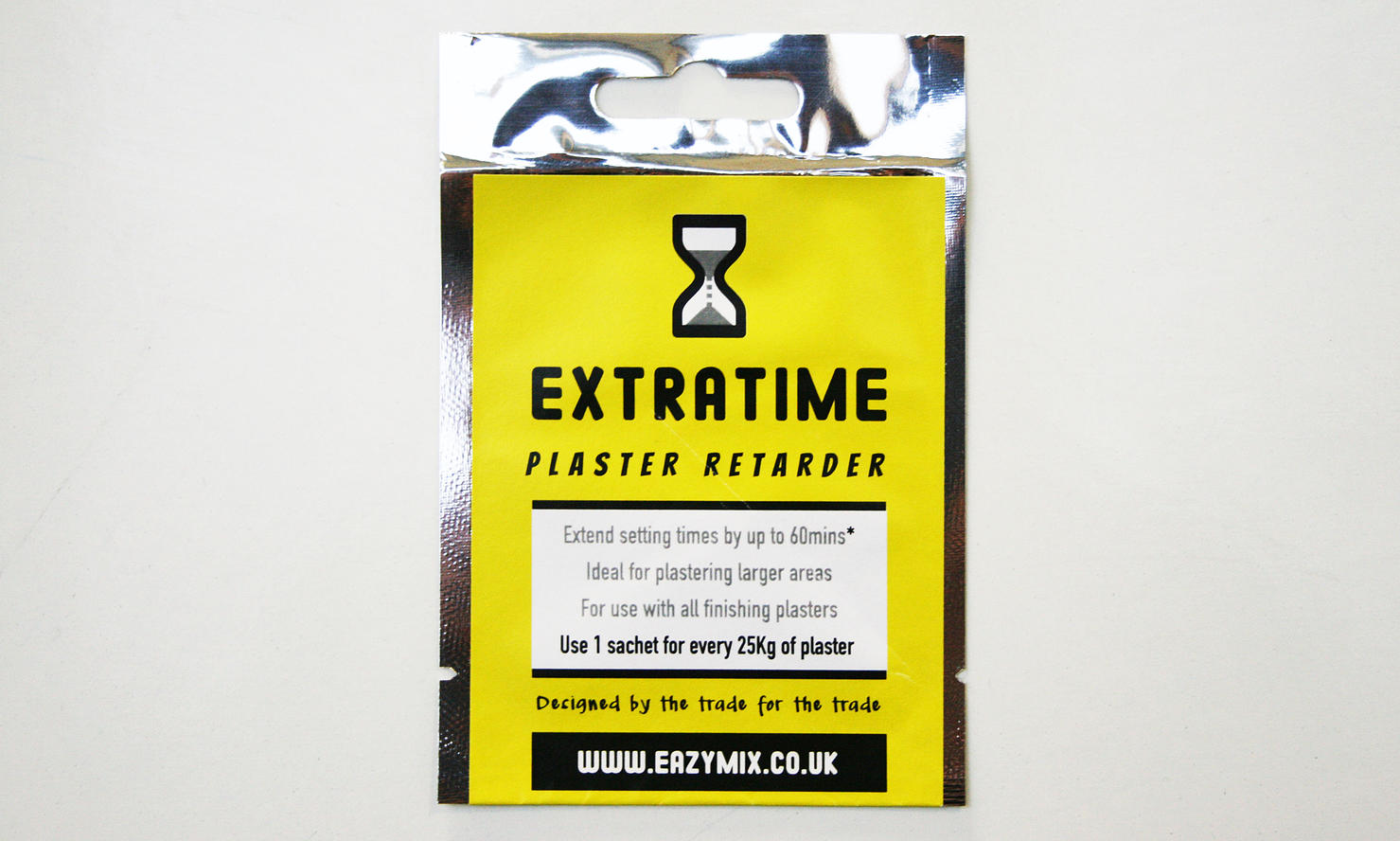 Extratime Plaster Retarder increases gypsum finishing plaster setting times by up to 60 minutes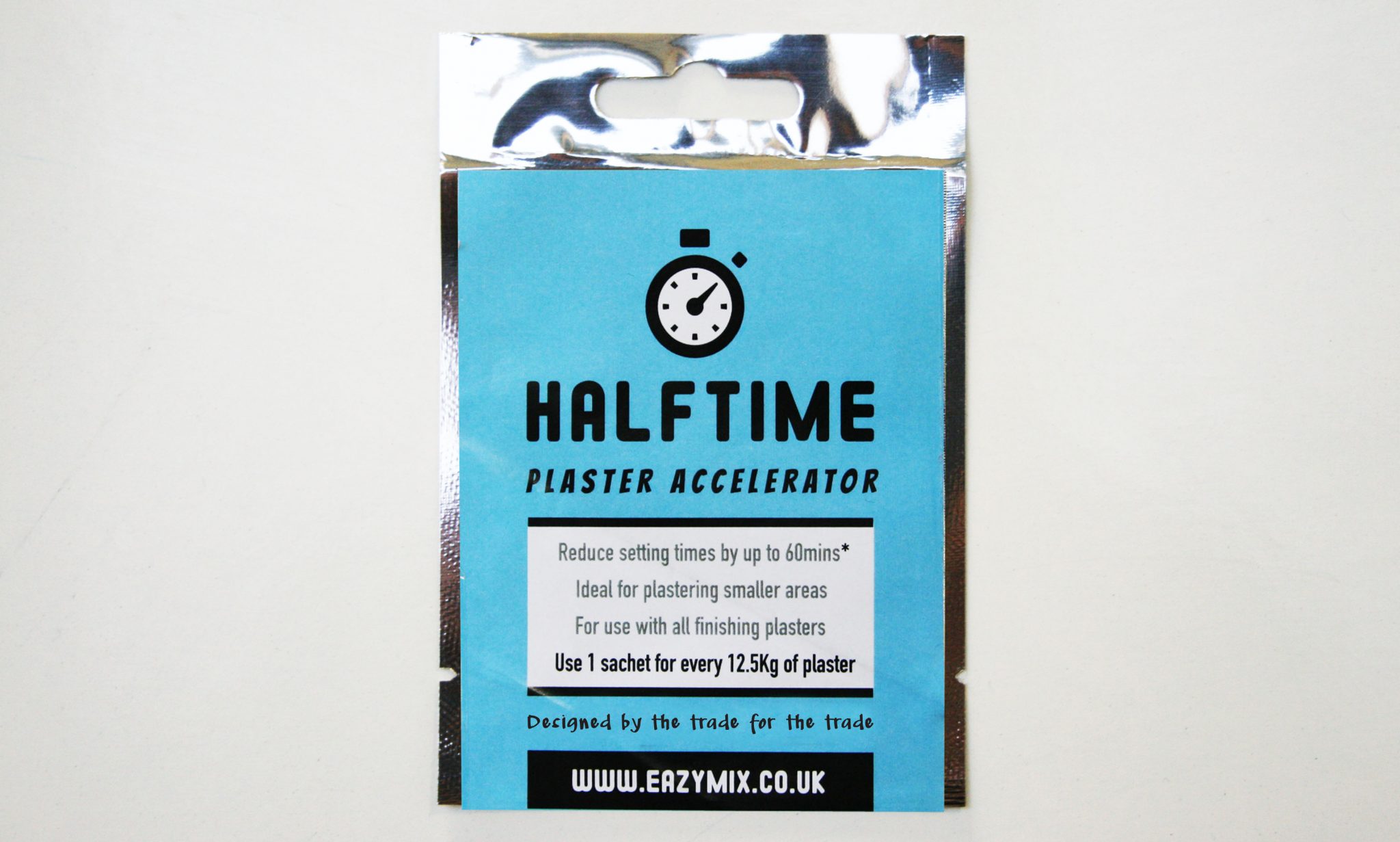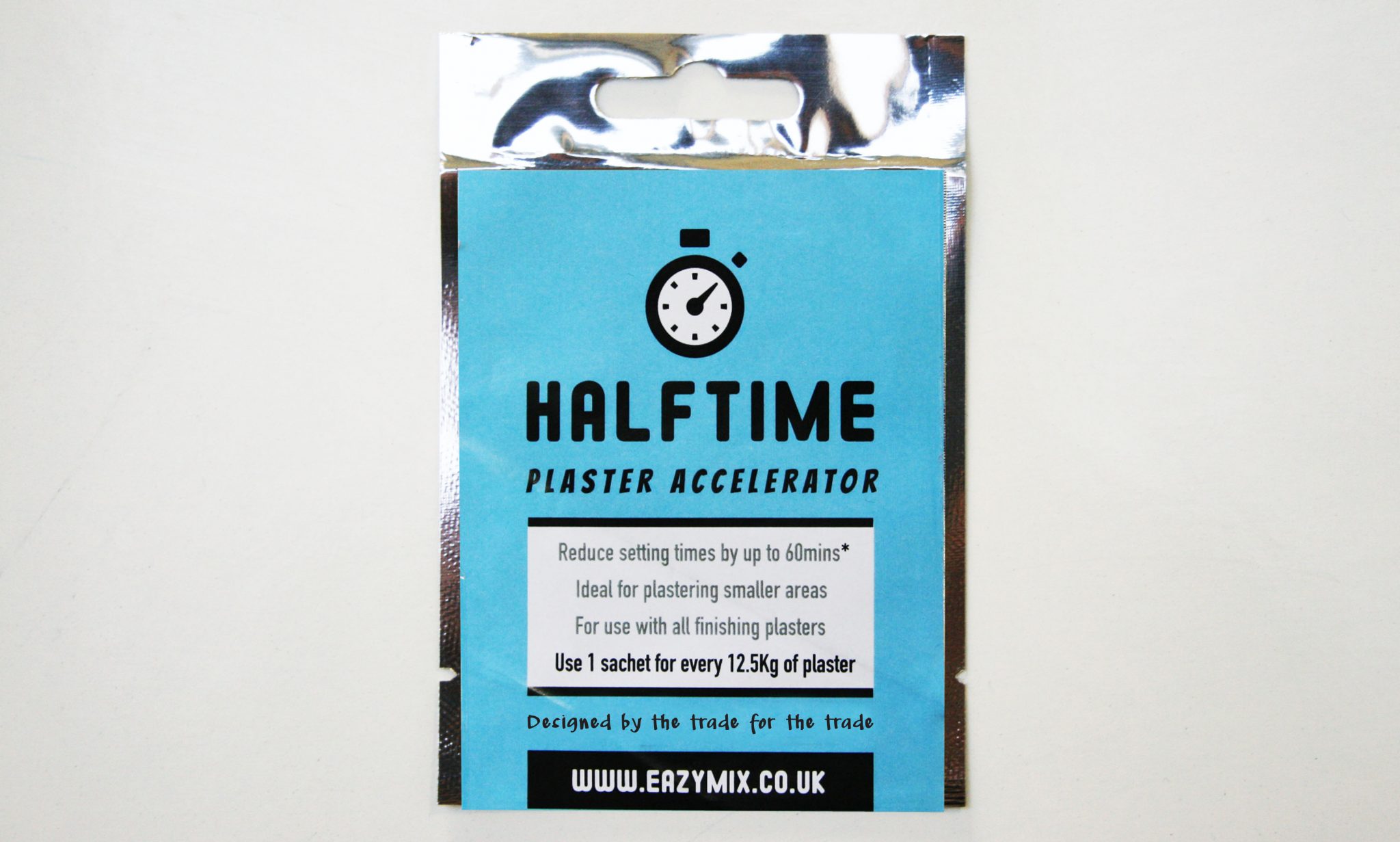 Halftime Plaster Accelerator reduces gypsum finishing plaster setting times by up to 60 minutes
Priced from as little as £2.00 per single use sachet they are the perfect products for trade plasterers to have in their toolkit for those non-standard projects.
For more information visit www.eazymix.co.uk