A raft of products from Safeguard Europe – the UK's leading specialist in damp-proofing and waterproofing technology – helped to restore a community centre in the Cumbrian village of Botcherby after damage caused by Storm Desmond. The centre's kitchen, vital to many of its groups and activities, had been out of use for two years.
Specialist contractor RTC Preservation installed Safeguard products internally and externally. As well as returning the kitchen to its original state, the products were specified to better protect the property should flooding happen again.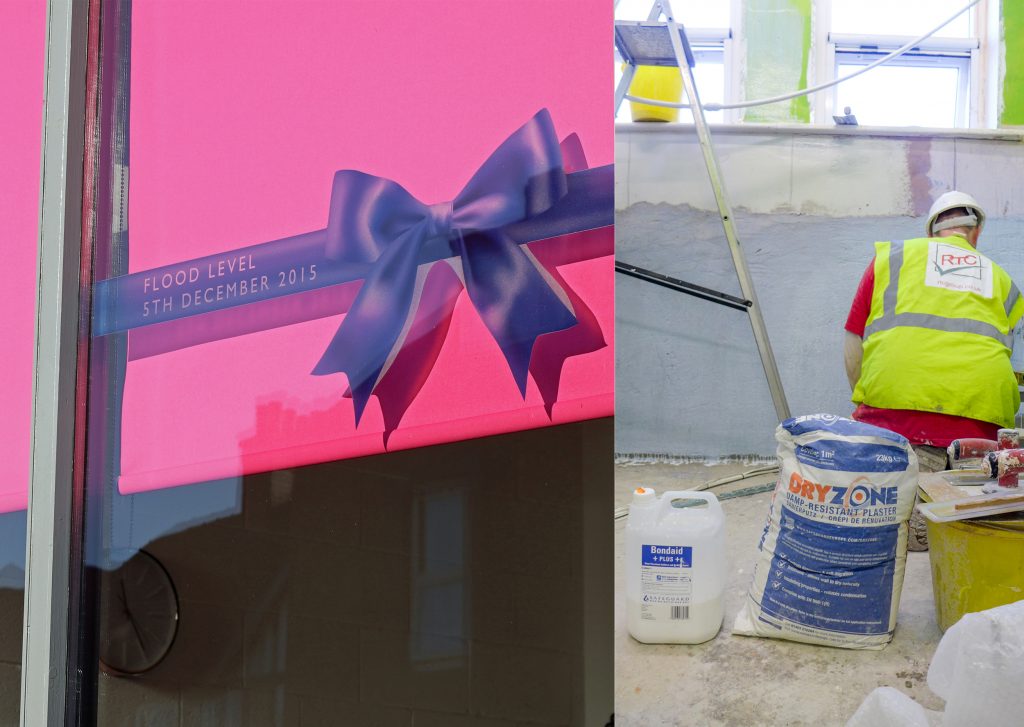 Externally, RTC applied Stormdry Masonry Protection cream to the brickwork, having first repointed any cracks or gaps using mortar containing a flood protection additive such as Stormdry Repointing Additive. "The purpose of the masonry protection cream is to stop the water getting into the brickwork and to aid drying out afterwards," explains Clementine Walker, research development laboratory manager at Safeguard. Unlike some ostensibly similar products, both the masonry protection cream and the mortar additive allow the walls to breath.
Internally, RTC replaced timber studding with blockwork up to a height of 1.2m and used Vandex Uni-Mortar 1 Joint Fill Compound to fill the gap between the floor and wall, one of the most common paths for water ingress. The contractor then applied two coats of Drybase Liquid Applied Damp Proof membrane to the floor.
On the internal face of the kitchen's external walls, RTC installed Dryzone damp-resistant plaster. On the 'internal internal' walls, RTC used Safeguard's express system: moisture-resistant plasterboard fixed with Dryzone Drygrip waterproof adhesive. All walls were skimmed with Dryzone Hi-Lime finishing plaster.
Both Dryzone damp-resistant plaster and Dryzone Hi-Lime finishing plaster have been designed to prevent salt migration and both are porous to aid evaporation. This means they can be left in-situ to dry out should flooding occur again.
By combining the Safeguard systems above with flood-resilient doors and windows, self-closing air bricks and non-return valves where necessary, the kitchen at Botcherby Community Centre is back in use and should be able to recover from any future disasters in a far shorter time.