Description
The Official Plasterers Forum Bumper Sticker is finally here.
I have been emailing plasterers all over the UK our logos for a couple of years now as they are so proud of being a part of The Plasterers Forum Network that they want to display our logo on their vans which is great news.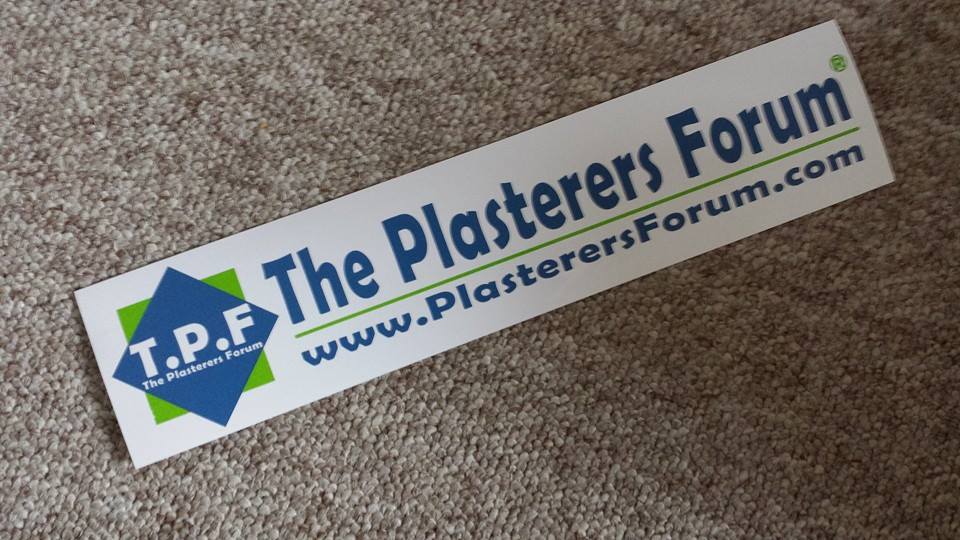 These stickers are to be stuck on the outside of vehicles and are 340mm wide by 75mm high
They look great in the flesh and the quality is fantastic.
We get them printed by a local company and if we get requests we can get some made that stick on the inside of windows as well but we need to see what the demand is like.